FHA 203(k) Loan: When Does It Make Sense?
Learn how FHA 203(k) loans work for homeowners who need to borrow to pay for a home renovation, repair, or construction project.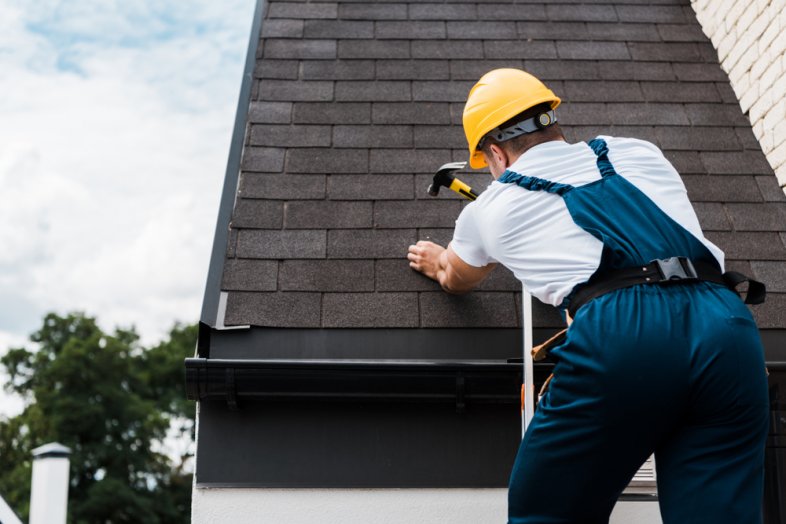 Are you thinking about buying a fixer-upper?
These properties are often a steal of a deal. But given the amount of TLC they need, they can also be a financial nightmare. 
Some people will get a mortgage to buy a fixer-upper, and then pay for the home's repairs and renovations over time, either out-of-pocket or with credit.
But what if you prefer a single loan for your project?
If so, an FHA 203(k) loan might be exactly what you're looking for.
What Is an FHA 203(k) Loan?
FHA mortgages are insured by the Federal Housing Administration. But even if you're familiar with a standard FHA home loan, you might be unfamiliar with an FHA renovation loan.
Also known as a rehab loan or an FHA construction loan, this loan is designed to help buyers purchase and finance a fixer-upper. The loan not only covers the cost of the property. But also any needed renovations or repairs.
The great part:
This is a great alternative if you're buying a home that needs a lot of work, yet you don't want to drain your personal savings or use credit cards for these repairs.
When buying a rundown property, an FHA 203(k) loan can make the home safe and livable.
Purpose of a FHA 203(k) Loan
The purpose of an FHA 203(k) loan is to finance the purchase price and renovation cost of a "primary residence only." So you can't use this loan when buying an investment property. 
What's unique about this loan si that you can also use it to refinance a home.
If your current property needs repairs, you can refinance the mortgage and wrap the costs of these renovations into the new loan. 
The good news:
You don't need an existing FHA home loan to apply for an FHA 203(k) loan.
Bear in mind that only certain projects are eligible for this loan, though.
You can use funds for the following:
improve the attractiveness of a property
repair plumbing or sewer issues
repair roof
replace or repair flooring
make a home handicap accessible
improve the energy efficiency of a home
remove safety hazards
improve the property's landscaping
painting
kitchen and bathroom remodeling
appliance replacement
You cannot use this loan to improve a property with luxury amenities.
So your lender will not approve an FHA 203(k) to install a swimming pool, hot tub, barbecue area, or a tennis court. 
Typically, all home projects must be completed within six months of closing.
How Does the Process Work?
Before applying for an FHA 203(k) loan, it's important that you understand the procedure.
Because you're financing the purchase price and the renovation, the process is slightly different from getting other types of financing.
With other types of mortgages, after closing you're free to do any repairs or renovations to the property. You can hire a contractor or complete the work yourself. This is your property, so the mortgage lender doesn't have a say in what you do to it.
Mortgage lender can oversee project
When you apply for an FHA 203(k) loan, the mortgage lender "does" have a say. 
In fact:
The lender will oversee the project from start to finish.
Once you're approved for financing, you'll need to find a contractor, get bids, submit this information to your lender—all before closing on the loan. 
Depending on the extent of the renovation, you might have to finish repairs before moving in. For minor repairs or renovations, you can move in before the contractor completes the project.
Licensed contractors required
Your lender will also require the use of a licensed contractor for the job. The lender might not approve the loan if you plan to tackle the home renovations yourself. 
The only exception is if you're skilled and licensed to do the work. If you're a general contractor by profession, your lender might allow you to complete the project.
However, the bank will only provide a loan to cover the price of materials. They will not pay your labor cost. 
Even when completing the work yourself, the bank may still require that you submit quotes from other contractors. If using a contractor, they're paid through funds in your escrow account.
Borrowing limits
Understand that there are limits to how much you can borrow with a renovation loan.
If you receive an FHA 203(k) Limited loan, you can receive up to $35,000 for renovations. This loan isn't for major structural repairs. 
If you receive an FHA 203(k) Standard loan, you can use this loan for major structural repairs of at least $5,000.
Cost of an FHA 203(k) Loan
The cost of getting an FHA 203(k) loan is similar to the costs associated with getting other types of mortgages, including a standard FHA home loan. 
You are responsible for paying closing costs. These include lender and third-party fees.
Typical closing costs can include the loan origination fee, appraisal fees, attorney fees, title search fees, etc. 
In addition:
You are required to pay mortgage insurance if buying with less than a 20 percent down payment.
The down payment with an FHA 203(k) loan is 3.5 percent. These loans also have higher interest rates compared to a standard FHA loan.
When Does It Make Sense?
An FHA 203(k) loan is perfect if you want to buy a fixer-upper, but spend the least amount of money out-of-pocket. 
The fact that you can get approved with a down payment as low as 3.5 percent makes this an affordable lending solution. You're able to buy sooner rather than later.
This loan is also a great alternative if you don't want to use a credit card or a personal loan to pay for renovations. These finance options often have much higher interest rates.
The loan also makes sense if you're looking to build equity faster. The property will likely appreciate in value once the contractor completes the repairs. 
It also makes sense if you don't want a DIY project and would rather hire a professional. 
However, an FHA 203(k) does involve more paperwork and it can take longer to close. So it might not be the right fit if you're looking for a swift closing. 
With a standard FHA mortgage, some people close within 30 to 45 days. It can take 60 days or longer to close on a 203(k) loan.
Your credit isn't the best
An FHA 203(k) loan is also worth consideraing if you meet the program's credit qualifications.
FHA mortgages have more flexible lending guidelines. In most cases, you only need a minimum credit score between 500 to 580.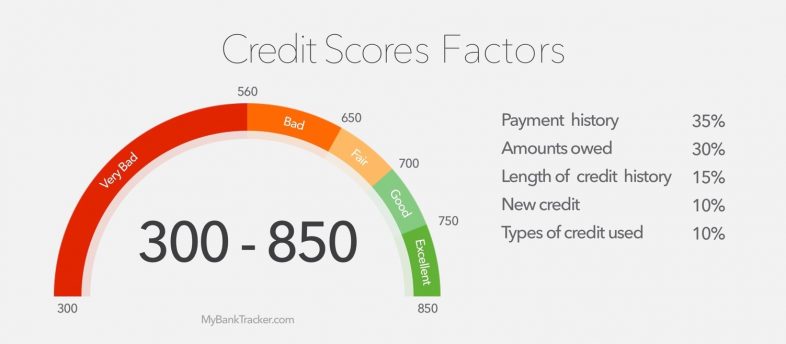 If you've had a previous foreclosure, you must wait at least three years before applying for an FHA home loan.
You have to wait two years after filing chapter 7 bankruptcy.
Unfortunately, these loans aren't widely available.
Some mortgage lenders are unfamiliar with this type of FHA financing. So you may need to contact several banks and mortgage lenders to find one that offers this program.
Tips
Whether you're buying a property that needs renovating, or you're updating your current home, here are a few tips and advice when getting an FHA 203(k) mortgage:
Improve credit before applying
Improve your credit before applying.
A high credit score can help you qualify for a loan and secure a favorable interest rate.
Pay your bills on time, pay off debt, and dispute any errors on your credit report.
Compare quotes
Before choosing a lender, request at least three to four mortgage quotes from different banks, credit unions, or online lenders.
Get rate quotes within a 14 to 30-day window to prevent hurting your credit score.
Rules may apply
If using an FHA 203(k) loan to purchase or refinance a home, you must live in the home for at least 12 months after closing before selling or renting it out.
You can only use an FHA 203(k) mortgage loan for an investment property when occupying a unit within a multi-family property.
Consider home equity loans as alternatives
Although you can't use an FHA 203(k) loan to upgrade a property with luxury items, you can use other types of financing.
Talk to your lender about a home equity loan or a home equity line of credit (HELOC).
These options allow you to borrow up to 80 percent to 90 percent of your equity.
Final Word
Home renovations when buying a fixer-upper can be extensive and expensive.
An FHA 203(k) loan, however, can make these projects more affordable, allowing you to create and design a space that's specific to your taste. 
But these loans have limits. So it's important to understand how the program works before applying for financing.