The Best Checking Accounts in Oregon for 2023
See the best checking accounts available from local Oregon banks based on account fees, interest rates, ATM access, and any useful money management features.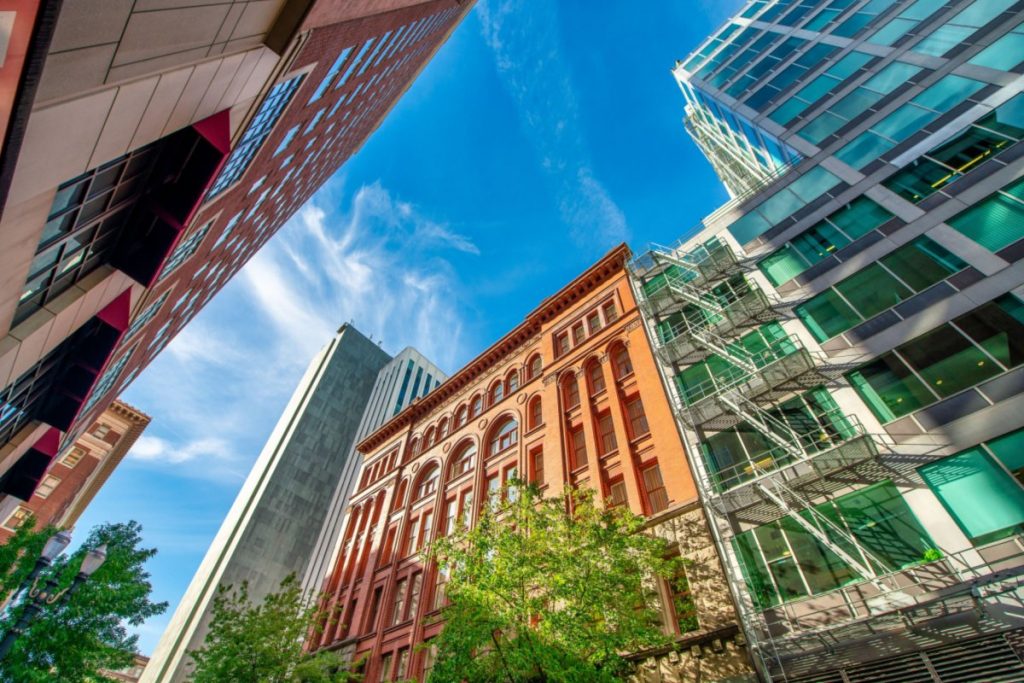 People interact with their checking accounts almost every single day. When you get a paycheck or a friend sends you some money, it usually arrives in your checking account. When you pay a bill or swipe your debit card, the money comes from your checking account.
Because your checking account is so important to your financial life, it's essential that you choose a checking account that has the features that you need and is easy to use.
Banks know that people who open checking accounts tend to stick with that bank for the long term.
This means that they're willing to compete for new customers by offering useful features fand other perks.
The Best Checking Accounts in Oregon
If you're in Oregon and looking for new checking account, start your search with these recommended options:
Umpqua Bank - Embark Checking
KeyBank - Key Smart Checking
Washington Federal Bank - Free Checking
Compare Checking Account Options
Make sure that you look at other checking accounts that could be better for you:
Umpqua Bank
Umpqua Bank's Embark Checking account is easy to keep fee-free and offers some valuable perks if you're able to keep a balance in the account.
Once you make the $25 minimum opening deposit there is no minimum balance requirement or hoops to jump through.
All you have to do to avoid the monthly fee is sign up for electronic statements.
Better yet, if you keep $2,500 in the account, you'll get up to $10 in fee rebates for fees charged by other banks' ATMs, making this bank a good choice for people who like to use cash.
KeyBank
The Key Smart Checking account is KeyBank's fee-free checking account. After you make the $10 opening deposit, there is no minimum balance requirement and no monthly fee.
The account offers all of the features you'd expect from a checking account, including online bill payments, paper checks, and more than 40,000 fee-free ATMs.
Washington Federal Bank
Washington Federal Bank's Free Checking account is exactly what it sounds like: a free checking account with all of the basic features you'd expect, including more than 32,000 fee-free ATMs. Once you make the $25 initial deposit, there are no other hoops to jump through.
How we picked
We reviewed all the checking accounts offered by the 50 largest banks by total deposit market share in Oregon (based on FDIC June 2023 data)--serving major cities including Portland, Salem, Eugene, Gresham, and Hillsboro.
The top checking accounts were chosen based on the following factors:
Branch/office locations
Monthly fees
ATM fees and access
Interest rates and rewards
Digital banking features
How to Make the Most of a Checking Account from a Local Oregon Bank
There are a lot of great reasons to open an account with a local bank.
One is that local banks are smaller than larger, national banks. That means that they'll get to know you more closely and be able to offer personalized service. With a national bank, you'll just be another face in the crowd, so the bank won't be able to tailor its service to your needs.
Another benefit of working with a local bank is that they're well-equipped to handle local needs. National banks usually offer the same accounts and experience across the country which means their experience won't be tailored to the needs of your area.
If you want to open a checking account with a local bank, these are three of the best options.
Advantages and Disadvantages of Local Banks
Local banks can be a great choice for many people, but they have one distinct drawback: they are primarily local institutions. If you travel outside of your bank's service area, you might have some trouble finding a branch or an ATM that you can visit to make deposits or withdrawals. That means that you'll have to do all of your banking online or pay the fee to use another bank's ATM.
If you open an account with a national bank, that bank will likely have branches and ATMs all over the country. No matter where you travel, the odds of you being unable to find an ATM you can use are low.
Online Checking Accounts Are Available Nationally
If you've considered both regional and national banks but haven't found one that you like, there is a third option. Online banks are available nationwide and tend to offer exceptional checking accounts.
One of the best reasons to open an online checking account is that they tend to offer the same or better features than brick-and-mortar checking accounts, at the same or lower prices.
Online banks can do this because they tend to cost much less to operate than brick-and-mortar banks. A traditional bank has to build, staff, operate and maintain extensive networks and branches, and ATMs. That requires a lot of staff and cost. Online banks can operate out of just a couple of office buildings, making it easy to centralize their operations and save on costs.
Online banks then pass those savings on to their customers. Typically, this means that online checking accounts have no fees and offer perks like interest payments or ATM fee reimbursements.
FDIC insurance
One of the most common concerns of people who are considering an online checking account is safety. It can feel odd to trust a bank that you can't see with your money.
For the concerned, the good news is that online banks receive the same level of protection from the Federal Deposit Insurance Corporation as brick-and-mortar banks, making them just as safe.
The FDIC offers up to $250,000 in protection per depositor, per account type at covered banks. If you deposit money to an FDIC insured account and the bank is later unable to return your money, the FDIC will step in and reimburse you for the amount lost, up to the limit.
The FDIC is backed by the full faith and credit of the United States government, meaning it's all but impossible to lose money by depositing it to an insured bank. You don't need to do anything to sign up for the protection. Opening an account at an FDIC-insured bank means that you're automatically covered.
What Kind of Account is Right for You?
Online banks are great but they're not perfect for everyone. If you're not sure an online account is right for you, ask yourself these questions.
How do you prefer to get help when you run into a problem?
If you have trouble with your account at a brick-and-mortar bank, all you need to do is drop by your local branch and speak to someone in person to get help. With an online bank, you won't have that option. You'll have to get support over the phone or through e-mail or online chat.
How do you do your banking now?
If you already do most of your banking from your phone or at ATMs, moving to an online bank won't require much change in your habits. If you visit your local bank branch on a weekly basis, you might want to avoid online banks.
Are you good with technology?
Online banks invest a lot of time and money in making their apps easy to use, but if you don't like dealing with technology, you might want to stick with a traditional bank.
The Four Most Important Features of a Checking Account
When you're comparing different checking accounts, these are the four most important features to look at.
Fees
Many banks will make customers pay a monthly fee to keep their accounts open. These fees reduce your balance over time, leaving you with less cash to spend on the things you want or need. While you can usually avoid these fees by jumping through hoops, that can get tiresome pretty quickly.
When you choose a checking account, try to opt for the one that doesn't charge a monthly fee. If you have to open one that charges a fee, make sure the fee is easy to avoid.
ATM/branch access
If you use cash a lot, make sure that the bank that you choose has ATMs and branches that are easy for you to access. The last thing that you want to do is pay fees to use another bank's ATM to access your own money.
Interest Rates
Most checking accounts don't pay interest but some, especially online checking accounts, do offer a small amount. Any interest you can earn on your checking account is like free money, so this is a nice perk to look out for.
Mobile banking
Almost every bank has a mobile banking app these days, but if you plan to do a lot of banking while you're on the go it's worth checking out the bank's app and making sure it's easy to use.