CIT Bank eChecking Account 2023 Review
Learn more about the CIT Bank eChecking account as we review the account's fees and features, including ATM fee refunds and the lack of paper checks.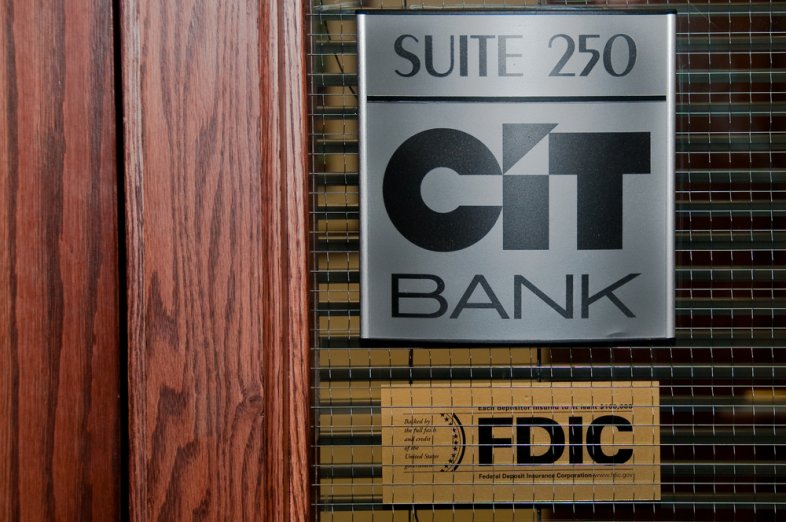 For many consumers, online checking accounts are more than enough to handle the majority of banking needs.
CIT Bank's eChecking account is one of the many options that are available for consideration.
The main attractions include no monthly fees, ATM fee refunds, and a feature-packed mobile banking app.
The biggest drawback:
There is no check-writing capability.
We review the CIT Bank eChecking account in-depth to analyze its features so that you can compare it to other options.
CIT Bank eChecking Account Pros & Cons
Monthly ATM Fee Reimbursements (Up to $30)
With the CIT Bank eChecking account, customers get reimbursed up to $30 per month on ATM fees charged by other ATM operators.
Usually, this surcharge ranges from $3 to $5 per ATM transaction.
CIT Bank doesn't charge any ATM fees.
The ATM fee refunds are welcomed especially since CIT Bank is mainly an online bank (only one branch location).
This means:
You can use any ATM that is most convenient for you. With the ATM fee refunds, you can use any domestic ATM roughly 5 to 6 times per month before you have to start worrying about ATM fees.
Foreign ATM fees
For international travel where you might use a foreign ATM, note that the fee reimbursement still applies.
Again, the refund is offered only to the fees charged by the foreign ATM.
However:
CIT Bank charges an international ATM transaction fee of 1% of the amount withdrawn, which isn't eligible for reimbursement.
No Monthly Fees
Another key feature of CIT Bank's eChecking account is the ability to bank with zero monthly fees. 
Monthly maintenance fees are common with many checking and savings accounts.
Some banks charge these fees to help cover the cost of maintaining the account. But like any bank fee, the more you pay, the less you earn.
Depending on the number of bank fees, what you pay to have an account can cancel out your interest earnings and any other valuable benefits.
Other Account Fees
Although there's no monthly fee and you'll get reimbursed for ATM fees (up to a certain amount), you will have to deal with other fees. 
CIT Bank eChecking Account Fees
| Type | Fee |
| --- | --- |
| Monthly Maintenance Fee | $0 |
| Minimum Opening Deposit | $100 |
| International Point of Sale/ATM Withdrawal | 1% of transaction amount |
| Stop Payment Fee | $3 |
| Overdraft Fee and Not-Sufficient Funds (NSF) Fee | $30 |
| Deposited Item Returned Fee | $10 |
| Incoming Wire Transfer Fee | $0 |
| Outgoing Wire Transfer Fee (domestic only) | For accounts with average daily balance of $25,000 or more: Free; otherwise, $10 |
| Debit Card Replacement | $10 (1 free card per year) |
| Debit Card Rush Delivery | $45 |
CIT Bank will charge a fee if there's not enough funds in your account to cover a debit card transaction.
You'll pay a $30 fee for each returned item. You can avoid this fee by enrolling in overdraft protection. 
Overdraft protection
With overdraft protection, the bank automatically transfers funds from your CIT Bank savings or money market account to your eChecking to cover a debit card transaction when there's insufficient funds in your account. 
To get this protection, you must link an eligible savings or money market account to your eChecking account.
There is no fee to use overdraft protection.
Debit cards
If your debit card is lost or stolen, you're allowed one free replacement card per year. After your first replacement, you'll pay $10 for each additional replacement.
 Also, if you use your debit card internationally, you'll pay 1 percent of the transaction amount.
Earn Interest
The CIT Bank eChecking account offers interest earnings on the deposit balance in two tiers:
Balances under $25,000
Balances of $25,000 or more
Unfortunately, the interest rates are rather low -- especially when you compare them to other interest checking accounts available.
The fact is:
You'll earn more by keeping any discretionary cash in an online savings account.
FDIC Insurance Protection
It's also important to note that funds in your CIT Bank eChecking account are insured by the Federal Deposit Insurance Corporation (FDIC). 
Your funds are insured up to $250,000 per depositor. What does this mean for you?
Basically, your funds are protected in the event of bank failure, providing a safe and stable place to keep your cash. 
FDIC insurance not only covers checking accounts, but also different types of savings accounts. For example, personal savings accounts, money market accounts, and certificate of deposits.
It doesn't, however, cover losses from investments you purchase from a bank, or losses from belongings kept in a bank safe deposit box.
Convenience Features of CIT Bank's eChecking
Before signing up for any checking account, consider how easy it'll be to manage your money. 
In this day and age, the ability to monitor your cash electronically is a must. And fortunately, CIT Bank has many systems in place for 24/7 account management.
1. Deposit checks via the mobile app
Download the CIT Bank mobile app and deposit checks anytime, anyplace.
This eliminates driving to the bank and depositing checks in-person or through the ATM.
Simply snap a photo of the check and deposit at your convenience.
2. Online bank access
In addition to using the mobile app, you can access your account online anytime through CIT Bank's website.
Here, you can transfer money, review your balance, set up alerts, and more.
Many of these features are also offered through CIT Bank's mobile app, as well as the bank's automated telephone system.
3. Transfer money easily
Sometimes, you might need to transfer money to friends or family. Maybe after splitting a dinner bill or lending funds.
Rather than find an ATM and pull out cash, CIT Bank lets you easily transfer funds using Zelle, Bill Pay, Samsung Pay, and Apple Pay. You can also use these services to make mobile payments.
4. Set travel alerts
Are you planning a trip soon? If so, set up a travel alert before leaving to ensure you don't have problems using your debit card.
As an added security measure, some debit and credit card issuers will flag a charge as potential fraud when you use the card outside your state or country. If so, the card won't work until you contact the bank. This is a huge inconvenience and hassle. 
You can avoid this by notifying CIT Bank of your travel plans ahead of time.
5. No check-writing
Before opening a CIT Bank eChecking account, be mindful that this is a check-less account.
You can't write checks on this account, so don't purchase checks from a third-party vendor.
Any checks submitted for payment will be rejected and returned. 
Compare to Other Online Checking Accounts
Ready to open a CIT Bank eChecking account? First, consider how this checking account compares with other online checking accounts.   
Key traits to evaluate are:
Fees
Interest rates
ATM access
Debit card access
Mobile banking features
If you need check-writing, you might consider another online checking account.
Final Verdict
CIT Bank's eChecking is a great option if you're on the hunt for an online checking account and you don't write checks often.
The workaround if you need a check:
Use the free online bill pay service that will send a check on your behalf.
With that said:
This isn't the bank account for you if you prefer access to a brick-and-mortar location, or if you prefer writing checks over using your debit card for payments.