What is the Best Citibank Checking Account for College Students?
For college students, find out which Citibank checking account is the best choice based on monthly fees and other account fees.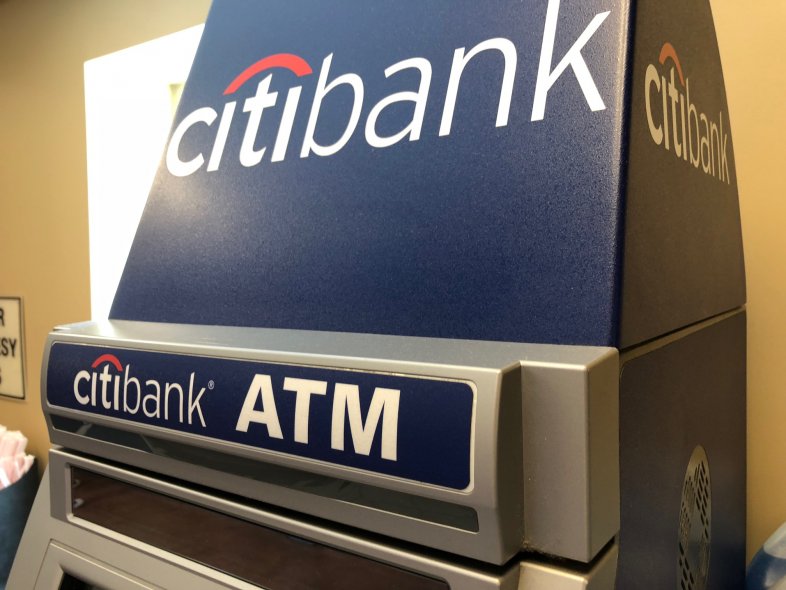 You're about to head off to college, which means that you'll have a lot of financial responsibilities that you're likely to be dealing with for the first time.
On top of tuition, you'll have to pay for food, rent, monthly bills, and, of course, entertainment. You might also get a job to help you cover all your expenses.
To do all of that, you'll need a checking account.
Citibank is a popular bank that many people are familiar with, so you might decide to go to Citibank for your student checking account.
Unfortunately:
You'll find that Citibank doesn't have a dedicated student checking account and none of its other checking accounts offer perks for college students.
If you still want to get a checking account from Citibank, the best account for students to open is the Citibank Access Checking.
Compare Checking Account Options
Make sure that you look at other checking accounts that could be better for you:
Citibank Access Checking
If you're a college student and want to stick to Citibank, the Citibank Access Checking Account is probably the best option.
It has the easiest-to-avoid monthly fee and gives you all the features that you need in a checking account.
Monthly fees
The Citibank Access Checking Account charges a monthly fee of $10. This can be steep for a college student who is trying to live on a budget.
The good news is that the fee is easy to avoid. The fee will be automatically waived if you meet any of these requirements:
Maintain a balance of at least $1,500 in your Citibank accounts
Receive one direct deposit each month
Make one bill payment each month
If you're working, sign up for direct deposits and you'll never have to worry about a fee.
The amount of the direct deposit doesn't matter, so don't worry if you're only working a few hours a week.
If you're not working, you can still avoid the fee by signing up for automatic payments for a subscription service like Netflix or Spotify or to pay your utility or electricity bills.
Features
The Citibank Checking Account has the standard features that you need from a checking account.
You'll get a debit card that you can use to make purchases and ATM withdrawals. You can also use the bank's powerful mobile app to manage your money and to make transfers in and out of your account.
One thing to keep in mind is that the account does not offer paper checks. Few people use physical checks these days, so Citi omits them from its service to save on costs and clutter.
Other fees
As a student, there are two types of fees that you should be most worried about: ATM fees and overdraft fees.
Citibank Access Checking Account Fees
| Type | Fees |
| --- | --- |
| Monthly Maintenance Fee | $10 |
| Overdraft | $34 |
| Deposit Item Returned | $10 |
| Stop Payment | $30 |
| Wire Transfer: Domestic Outgoing | $25 |
| Wire Transfer: Domestic Outgoing online | $18.75 |
| ATM and Debit Card Fees: Non Citibank ATM | $2.50 |
There is no fee if you use your debit card to make a withdrawal at an in-network ATM. Where you have to worry about fees is at out-of-network ATMs.
Citibank will levy a fee of $2.50 for every transaction you make at other banks' ATMs.
This fee is on top of the fees that the ATM's owner may charge, so you could easily pay $5 or more to make a withdrawal.
As far as overdraft fees go, the Citibank Access Checking account doesn't charge any.
Why?
Citibank will never approve a transaction that will result in an overdraft, so you'll never pay a fee. This can be nice, but if you're in an emergency situation and need the flexibility that an overdraft can provide, you'll be out of luck.
Consider an Online Checking Account
If you're still unsure whether you want to open a Citibank checking account, you might want to consider opening an online checking account instead.
Online banks often offer some of the best deals in banking -- with checking accounts that have very low fees and useful features.
In fact, many online checking accounts simply charge no monthly fee at all. There's no minimum balance to maintain and no hoops to jump through.
College students already have enough to worry about, so taking away the need to worry about avoiding bank fees is a good thing.
Other common features of online checking accounts are ATM fee reimbursements, free physical checks, and the chance to earn interest on your checking account balance.
What to Look for When Choosing a Student Checking Account
If you're comparing multiple checking accounts and having trouble choosing the right one, these are the factors that you should try comparing.
ATM access
As a college student, you'll probably out and about on a regular basis.
If you're going out to restaurants or clubs, you'll want to know that you can easily refill your wallet if you're low on cash. That makes ATM access a priority.
There are a few different things to think about when considering the quality of your checking account's ATM Access.
If you work with a national bank, you'll probably have a lot of in-network ATMs in the areas that you visit, so you can just visit one of those.
Now:
Other banks, especially online banks, have smaller ATM networks. That can make it more difficult to find an ATM that you can use.
In that scenario, you'll want to look to things like whether the bank charges additional fees for using an out-of-network ATM or if it will reimburse fees that ATM owners charge.
Monthly fees
Look:
Nobody wants to pay a fee to their bank, but high school and college students are notoriously strapped for cash on a regular basis.
Look for a bank account that doesn't charge a monthly fee. If you do have to settle for an account that does charge a fee, make sure that it's easy to meet the fee waiver requirements.
As a student maintaining a specific balance might be hard, so you might want to focus on accounts that waive their fees with a single deposit or a certain number of transactions.
Parental access
If you're lucky enough to have parents who are helping support you through college, you'll want to find a bank that will give your parents some level of access to the account.
Look for a bank that has branches and ATMs near your college and near where your parents live.
If you make your parents joint accountholders with you, they'll be able to add money to your account and you'll be able to access it from school without a hitch.
Conclusion
The Citibank Access Checking account is a fine account for college students, but there are better options out there.
Most students will be better served by an online checking account that has no monthly fee and more flexible ATM access.