What to Do if Your Credit Score is Not Good Enough for a Mortgage
How to buy a home with a bad credit rating poor credit score or fair credit but too low to get a mortgage on a home. Steps to buy a house with bad credit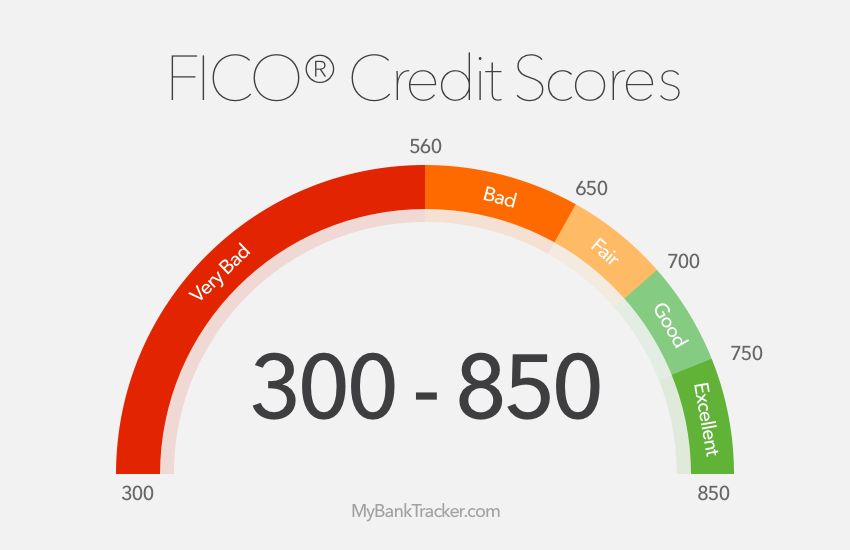 As the housing bubble was growing, many Americans with low credit scores were able to benefit from a variety of housing loans.
However, the boom led to the bust that followed, and financing a new home purchase through a bank with subpar credit has become far more difficult.
Many are wondering how to obtain a mortgage with a poor credit rating while lenders have tightened their criteria for issuing home loans. It's a tough time to buy a house with bad credit.
Many people who have enough dings on their credit score to plunge it below 650 or 700 into subprime territory can still be reliable borrowers.
However, during the housing bubble, many loans issued to subprime borrowers have since gone into default.
In some cases, unscrupulous lending practices put people into mortgages with steep balloon payments or other changing terms which became unaffordable.
In other cases, buyers lost their jobs or had their incomes reduced as the economy turned south, and loan payments became impossible to meet.
The resulting rise in home foreclosures has made banks hesitant to lend, even to those who had good credit rankings of 720 or higher.
If your credit score is too low for a traditional mortgage, here are some things to consider to buy a house with bad credit or a fair credit score, which was once considered good enough.
Look for credit report errors
Here at MyBankTracker, we repeatedly encourage readers to check their credit reports and correct any erroneous information, so it should be no wonder this step is listed first.
It is important to know what information is on your credit score from all three agencies: FICO, TransUnion, and Experian.
Lenders will rely heavily on these to determine your loan eligibility, so be proactive about checking your report and correct any problems, which may be tanking an otherwise good credit score.
Make a bigger down payment
Putting only 5 or 10 percent as a down payment on a house is not likely to be sufficient with a bad credit rating.
The higher the down payment, the smaller the loan amount, and the more likely a bank may be to lend.
Talk to lenders about what loan amount might be available to you, and set on the task of saving to make a substantial down payment.
Wait
It will probably take some time to build up a beefy down payment amount, and taking some time to develop a one- to three-year plan to rebuild your credit score can make a big difference over the 15- or 30-year life of a mortgage.
Pay down any other outstanding debts, but keep the accounts open if possible to keep the credit scoring active.
Even a reduction of a few percentage points can dramatically reduce the total amount you will pay over the life of the loan, and a lower rate is far more likely with a good credit score.
Look for lower priced houses and fixer-uppers
Part of what is calculated to determine loan eligibility is one's ability to consistently meet monthly payments. The more expensive the home, the higher the monthly payment will cost.
It might be a good idea to put the dream neighborhood on hold and look for houses in lower-cost neighborhoods.
Make a list of the most important considerations, such as access to good schools, ample parking, an easy commute, proximity to public transit, easy shopping, and other factors.
Prioritize those wish list items, pull out a map, and do some research.
If taking walks is important, check on a map for green spaces.
If good schools are a high priority, do some research to find out how area schools recently rank.
There might be neighborhoods you've overlooked, or some that are up-and-coming with affordable fixer-uppers available.
However, be realistic about homes in need of extensive repairs.
A new roof can come at a very hefty price tag depending on the size of the house and materials needed ($5,000 to $15,000 or more), and plumbing and electrical repairs can be costly as well.
Only take the leap on a house with issues you know you can handle, both financially and mentally as you will most likely live in the house while you get through the needed repairs.
Consider a cosigner
If you have a trusted family member or friend who would be willing to vouch for you financially -- for a very long time -- you may want to consider taking on a cosigner who has good credit and a low debt-to-income ratio.
It won't help you to get a loan if the co-signer has poor credit or a lot of debt, and consider the long-term consequences if the relationship sours over the transaction.
Rent to own?
Occasionally, and in some markets, rent-to-own housing options can be available.
Just as with renting appliances to own them, the cost is often double the market price once the payments are made, and difficult terms can leave would-be buyers in trouble.
If it sounds too good to be true, it probably is. Beware of scams designed to promise a deal in return for staggering fees. Talk to a lawyer before entering into any rent-to-own agreement.
Remain a renter
After considering all of the expenses and potential consequences of buying a home, does renting really seem all that bad?
As a renter, one can avoid costly repairs and regular maintenance costs, money lost to interest charges, and a mixed bag of responsibilities.
Take some time to calculate the cost of the down payment, loan origination fees, interest, maintenance and repairs (and associated equipment like lawnmowers and refrigerators) over a 15- or 30-year period.
It's a lot of money which could be socked away to become the kind of nest egg homeowners often expect from their homes.
How Your Credit Score Can Affect Your Future Mortgage Rate
| Credit Score Range | 30-Year Fixed Rate Mortgage | 5-year fixed rate mortgage | 7/1 ARM |
| --- | --- | --- | --- |
| 620-639 | 4.684% | 4.016% | 4.506% |
| 640-679 | 4.138% | 3.47826% | 3.96% |
| 660-679 | 3.708% | 3.04% | 3.53% |
| 680-699 | 3.494% | 2.826% | 3.316% |
| 700-759 | 3.317% | 2.649% | 3.139% |
| 760-850 | 3.095% | 2.427% | 2.917% |
0