How to Put An Equifax Security Freeze on Your Credit File
An Equifax credit freeze prevents any access to your personal credit report so that identity thieves cannot open credit card and loans under your name.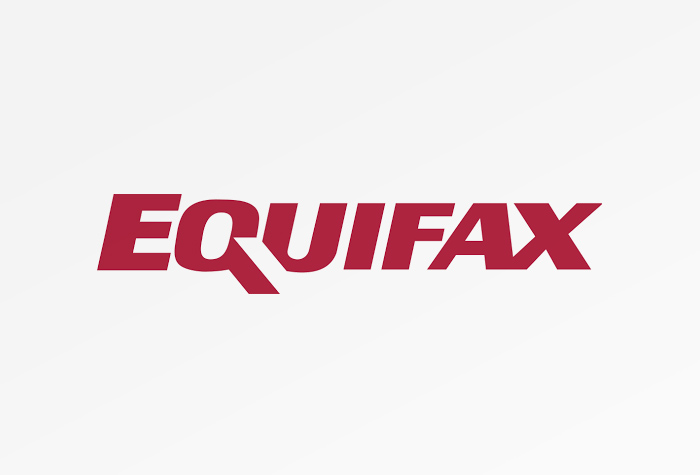 Equifax is one of the three major U.S. credit bureaus and it is within every consumer's ability to freeze their credit reports at these credit bureaus.
This security freeze can be important in preventing financial harm, such as an identity thief who is trying to open credit cards in your name using your Social Security number.
There are two main ways to protect your information:
Sign up for free fraud alerts or credit monitoring
Place a security freeze on your credit account
Below you'll find more information concerning the latter. Here's how to freeze your Equifax credit file, what obstacles and fees to expect, as well as how it affects your credit score.
How does an Equifax credit freeze work?
A credit freeze, also known as a security freeze, is designed to stop all unauthorized access to any information within your Equifax credit file.
This prevents any fraudulent applications for new loans or credit cards, for example, from being opened under your name.
A security freeze is different than simply requesting a fraud alert or monitoring your credit because your credit information becomes inaccessible to other individuals or potential lenders, except for those who you authorize.
This route can be a smart tool to stop any attempts to access your personal credit report if your sensitive personal information is compromised. You can temporarily lift or remove a security freeze at any time, for a small fee.
What fees will you pay with a security freeze?
As your situation differs, so do the fees and requirements that are involved with a security freeze. The fees also vary by state, but you can consult this list to refer to your state for more specific information based on your exact situation.
If you're already a victim of identity theft, you may not have to pay anything for a security freeze to be put on your account (although some states may require a police report to complete your credit freeze request).
If you're not yet a victim you could pay anywhere from $0-10 for each credit bureau, depending on your age and the state you live in.
Whenever you're ready to lift the credit freeze the costs will vary but are in the range of $0-12.
Who can request a credit security freeze?
You are the only person who can request that a freeze be placed on your Equifax credit file. The quickest ways to request a security freeze with Equifax by clicking their secure link, or calling their automated phone service at 1-800-685-1111.
Once the credit reporting company receives your request, they are required by law to process the information within five business days of receipt.
They will then send you a confirmation letter containing a unique PIN or password for you to keep in a safe place. You'll need this information when requesting to lift the security freeze.
What information do you need to provide?
When requesting a security freeze you'll need a number of personal information to use as identification, such as:
Your full name
Complete address
Social Security number
Date of birth
Any other relevant forms of ID
Click here for a full list of acceptable forms of identification.
How long will a security freeze last?
A credit freeze will remain on your account indefinitely until you either request that it be removed or place a temporary lift on it for a specific period of time.
What do credit freezes help prevent?
It's no secret that places a credit freeze on your account can be a bit of hassle. But there's one situation where a temporary credit freeze could be worth it: when there's a security data breach at a financial institution or other company where you do business.
These are just the basics of what to expect when requesting a security freeze on your credit file. Be sure to verify your specific details with an Equifax customer service rep so you have all the information before moving forward.
Does a security freeze affect your credit score?
Putting a security freeze on your credit account does not negatively affect your credit score. You're basically putting your credit account on hold while you figure out the cause of the identity theft or other concern.
Can you still apply for new accounts during a credit freeze?
There are many misconceptions about what a security freeze allows you to do and what it affects. Here's what you can still do while your credit is frozen:
Your credit reports are still accessible
You can still request a free credit report and access your credit history during a credit freeze, just like you can if our account is unfrozen.
There are no guarantees
A security freeze doesn't guarantee you won't be a victim of fraudulent activity or identity theft. It's simply a barrier to help prevent access to your credit history.
You can temporarily lift the freeze
In the event you want to apply for a job or open a new account, you can request a temporary lift on your account so your credit application can be processed. It could take up to three business days to process, though, so be sure to allow for this timeframe.
You'll need to monitor your accounts
It's still very important to monitor your bank and credit card transactions for fraudulent activity during a security freeze. Don't rely on the credit bureaus or technology to alert you of potential identity theft issues.
Not all access is frozen
Certain businesses or financial entities can still access your credit report if you already have an existing relationship. You're still responsible for keeping up a good history of credit with past lenders.
You'll still receive prescreened credit card offers
You may still receive prescreened offers for loans and other credit card companies during this time.
These types of offers can help you stay updated on what's available and compare costs so you can find the best financial product for your needs. Just be sure to unfreeze your account before following through with the application.