How to Rent a Car & Save Through Your Credit Card
Before reserving a rental car, learn which forms of payment are accepted, and how your credit card could help you save through rental insurance and discounts.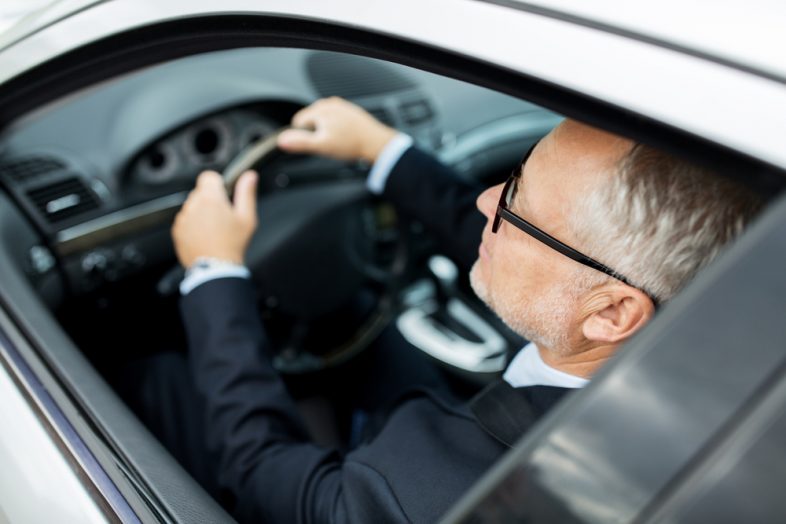 Worry less during your trips with the right credit card because it can save you money and trouble when renting a car.
One of the most important benefits that credit cards offer is rental car insurance. With most credit cards, your rental car is insured if you use your credit card to pay for it.
If you've ever tried to rent a car without a credit card, then you understand how difficult it can be as car rental companies will ask for extensive documentation and a large deposit.
With rental car coverage from your credit card, don't have to pay for the expensive optional car rental insurance.
For example, Avis charges $30.99 per day for its Loss Damage Waiver policy. This is the equivalent of paying $11,311 a year to insure a car that might not even be worth much more than that.
However, not all credit card's rental car insurance is equal. Different cards offer varying types of insurance, can have important exclusions, and fail to cover you under certain conditions.
Here's a look at the most recommended credit cards with car rental insurance:
Chase Sapphire Reserve
This premium rewards card comes with an auto rental collision damage waiver policy that covers most rental vehicles up to $75,000.
This is primary coverage, so you don't have to file a claim with your personal insurance first. To activate this coverage, you have to pay with your card and decline the optional insurance offered by the rental car company.
The rental must be for 31 days or less, but coverage is worldwide. Excluded vehicles include antiques, vans, trucks, motorcycles, limousines, and recreational vehicles.
This card also offers you 3x points on all travel and dining purchases and one point per dollar spent elsewhere.
Points are earned in the Chase Ultimate Rewards program, which can be used to transfer to miles with seven different airlines or four hotel programs. Points are also worth 1.5 cents each towards travel reservations booked through Chase.
Other benefits include a Priority Pass Select airport lounge membership and a $300 annual travel statement credit. There's a $550 annual fee for this card.
Chase Sapphire Preferred
This card provides similar coverage to the Sapphire Reserve. Its coverage is primary with all of the same conditions and exclusions.
It also lacks the airline business lounge access and travel statement credits.
Points can be transferred to airline and hotel partners, or are worth 1.25 cents towards reservations booked through Chase travel. There's a $95 annual fee for this card.
Blue Cash Preferred® Credit Card from American Express
*See Rates & Fees. Terms Apply.
This is one of the most valuable cash back cards available, and it also can be a great option to use when renting a car.
American Express comes with a basic policy that offers secondary coverage when you use your card to pay for your rental, and provides up to $50,000 of coverage.
American Express offers a Premium Rental Car Insurance option: Coverage starts at $19.95 per rental and goes up to $24.95 for the higher coverage option.
However, this covers you for up to 42 consecutive days of rentals. This optional coverage has no deductible, and is primary for damage or theft of your rental vehicle. It covers a wider variety of vehicles including luxury cars, SUVs, and pickup trucks.
Regardless of which coverage you choose, rentals in certain countries are excluded. American Express will not cover you in Australia, Ireland, Israel, Italy, Jamaica, and New Zealand, even with the premium option.
This card offers you 6% cash back on up to $6,000 spent each year at U.S. supermarkets (1% thereafter), 3% cash back at U.S. gas stations, 3% cash back on transit, 6% cash back on select U.S. streaming subscriptions, and earn 1% cash back on other eligible purchases. There's a $95 annual fee (see Rates & Fees; terms apply) for this card.
The Platinum Card® from American Express
*See Rates & Fees. Terms apply.
This premium card comes with a higher level of standard coverage. It covers up automobiles with an original price of up to $75,000. And cardholders also have the option to add American Express's Premium Rental car coverage.
It also offers 5x points on airfare purchases and hotel reservations made through American Express travel.
You earn one point per dollar spent elsewhere. Benefits include airport business lounge access to the Delta SkyClubs, the Priority Pass Select network, and the American Expres Centurion Lounges.
You also receive $200 in annual Uber credits, a $200 annual air travel credit, and a $100 credit towards the application fee for the Global Entry or TSA PreCheck program. There's a $695 annual fee for this card (see Rates & Fees; terms apply).
The Difference Between Primary and Secondary Coverage
One of the key distinctions between the coverage offered by different credit cards is primary versus secondary coverage.
Primary coverage
You first file a claim with your credit card company, which allows you to avoid having a claim against your personal insurance policy.
Secondary coverage
Offered by most credit cards, this coverage requires you to file a claim with your personal insurance first. Then, any unmet amount can be claimed against the coverage offered by the credit card.
This kind of coverage can be useful, but whenever you make a claim against your personal insurance, you are likely to see an increase in rates.
However, if you don't have automobile insurance, or if you are renting outside of the United States, then there's no effective difference between primary and secondary coverage.
Are Authorized Users Covered Too?
The rental car insurance benefits offered by your credit card apply to the primary cardholder as well as any authorized users.
This allows additional authorized users to receive the exact same insurance coverage as the primary cardholder.
Also, the coverage offered by the card applies to all drivers that are authorized to operate the rental car.
The Fine Print
When it comes to rental car insurance, can always count on there being pages of fine print. Before you rely on your credit card to cover your car rental, be sure to take a few minutes to review its terms, conditions, and limitations.
Here are five common exclusions that you will find in your credit card's rental car insurance policy:
Vehicle types
Credit card rental insurance will not cover many types of luxury or specialty vehicles.
For example, it could exclude full-size passenger vans, sports cars, pickup trucks, and luxury cars. And it will almost always exclude classic cars, antiques, and exotic vehicles.
Off-road driving
Off-road driving is almost always excluded from coverage. In addition, most credit card policies exclude any type of driving that's prohibited by your rental car contract.
And most rental car contracts prohibit driving on any unpaved surface, such as dirt or gravel roads.
Country exclusions
More credit cards are starting to offer worldwide coverage, but many still excluded cars rented in popular destinations such as Ireland, Italy, and Israel.
If your insurance does offer coverage in these countries, it's a good idea to obtain a letter verifying coverage before attempting to rent a car there.
Renting with points and miles
Since your credit card's coverage will only be effective when you use your card to pay for your rental, it usually won't apply when you get a free rental.
When you are able to redeem rewards points or miles for rental car, you have to be especially careful to ensure that you will have insurance. Just using your credit card to make a deposit, or cover taxes and fees, usually isn't sufficient.
Additional charges
If you are involved in an accident, rental car companies will go out of their way to impose as many charges as possible.
Thankfully, your credit card policy may cover you for so-called "loss of use" charges. However, the rental car company may also try to bill you for other "administrative fees."
Protect Yourself
When you rent a car, you are taking the risk of having that car damaged or stolen, and you have to protect yourself.
Having the right credit card can insure that risk, and allow you to avoid costly additional insurance policies. Even though these credit cards have an annual fee, it can be well worth it for this benefit alone.