American Family Insurance 2023 Review: Great Auto Coverage
Our review of American Family Insurance looks at the policies available for auto, property, and life insurance coverage -- in addition to any discounts offered.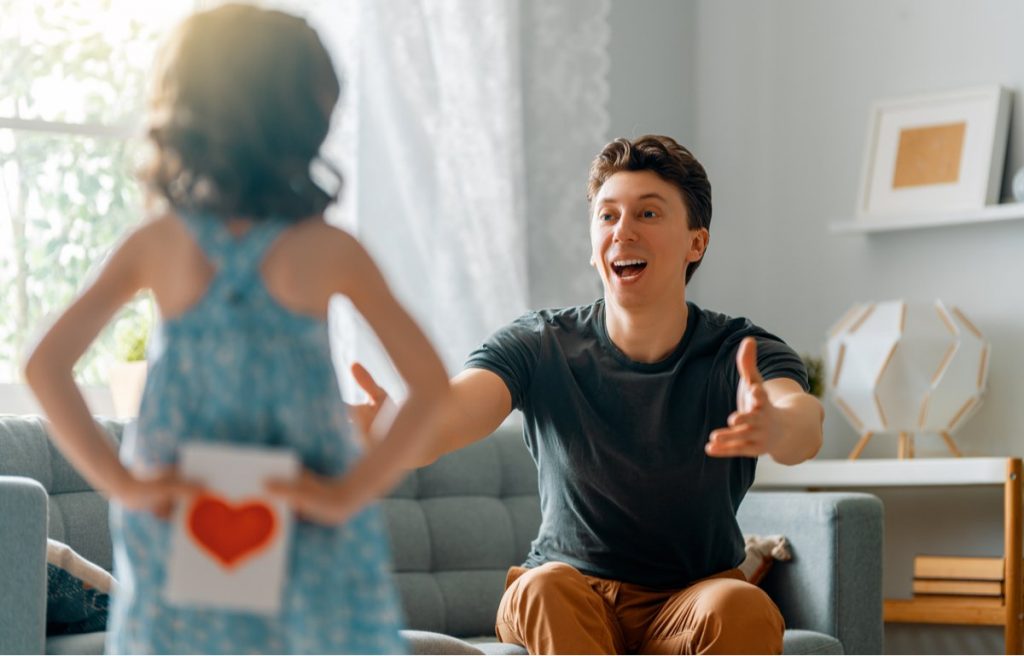 American Family Insurance, also known as AmFam, offers property, casualty, and auto insurance policies along with other varied policy types.
The national insurer is known for its catchy jingle along with its long-running TV and radio ads. Aside from their advertising campaigns, the company has insured middle-American homes and cars for decades.
If you are considering American Family for your insurance needs and want to know more about the company's insurance coverage, pricing, and industry standing, here's more information for you.
Background on American Family Insurance
American Family Insurance was founded in 1927 by Herman Wittwer as the Farmers Mutual Automobile Insurance Company in Madison, WI. After a merger and a few name changes, the company settled on American Family Mutual Insurance Company, S.I. in the 1960s.
Today the privately-owned insurer is still headquartered in Wisconsin. As of 2017, AmFam was the fourth largest Wisconsin-based company ranking 315 on the Fortune 500 list nationally, with $8.8 billion in revenues. The company has more than 10,000 employees and nearly 3,000 agents.
AmFam Insurance Pros & Cons
Pros
Cons

Flexible options to customize homeowners and auto insurance policies
High ratings for property claims satisfaction
Diminishing deductible discounts

Some coverage and limitations apply for some states
Industry ratings
AmFam's financial strength ratings indicate that the company is doing well financially:
AM Best: A (Excellent)
Fitch Rating A+ (Strong)
Although American Family Insurance is not an accredited business with the Better Business Bureau (BBB), their profile on the site has a rating of A+. According to their BBB profile, American Family has 174 complaints closed in the last three years and 27 complaints closed during the previous twelve months, which seem relatively low compared to key competitors. This could indicate a higher level of customer service and satisfaction than similar-sized competitors.
According to J.D. Power's 2019 U.S. Property Claims Satisfaction Study, AmFam ranked first in renters and ninth for homeowners insurance.
Customer service
AmFam has an extensive network of agents that are licensed to sell insurance for your state of residency.
If you ever have questions or need help with your policy, you'll typically start inquiries with your designated AmFam agent.
AmFam's customer service can be handled online, with a local agent, or by calling the 24/7 customer service line. Like most large national insurers, you can also access many customer service functions via the smartphone app available on Android and iOS.
Here are some things you can do with the AmFam app:
View claims status
Set Up AutoPay & Schedule Payments
View proof of insurance
Request roadside assistance
AmFam Insurance policy offerings
Auto
Property & business
Life & health

Auto
Motorcycle
RV & camper
Boat
ATV
Snowmobile
Classic car

Renters
Homeowners
Condo
Mobile home
Farm and ranch
Landlord
Business

Life insurance
Umbrella insurance
ID theft insurance
Credit monitoring
Health coverage
Travel insurance
Car Insurance Overview
AmFam's goal is to help the policyholder customize their coverage and discount options to arrive at a policy that provides what they need at the price that fits their budget.
If you are considering AmFam for your vehicle, here are some highlights of their coverage and discounts options:
Collision coverage
This coverage pays to repair or replace your vehicle when you're at fault. It can also cover collisions with other vehicles, objects, and animals.
Comprehensive coverage
This covers incidents aside from collisions.
For example, it could pay for damage to your car from theft, vandalism, flood, fire, or even damage from animals.
Property damage liability coverage
If you are at fault, liability coverage covers the cost of injury to others and damage to their property when you're at fault. Most state laws require this coverage at a minimum.
Bodily injury liability coverage
If you caused a car accident that hurts someone, this helps cover their injuries. It also helps protect you if you're sued.
Medical expense coverage
If you are injured in a car accident, this coverage can help pay for medical care for you and your passengers, no matter who is at fault.
Personal injury protection (PIP) coverage
This could pay for your medical treatment, lost wages, rehabilitation, or other accident-related expenses no matter who caused the accident.
Gap coverage
This coverage can pay the difference between the depreciated value of your car and the balance on your car loan. This add-on helps pay the difference in the event of a total loss.
Uninsured and underinsured motorist coverages
This coverage could compensate you for injuries or property damage caused by a driver who is either under-insured or has no insurance at all. This coverage can help pay for damage to your car and bodily injury to you and your passengers.
Car rental reimbursement
If your car needs repairs from an accident, this covers the cost of renting a car for up to 30 days. AmFam handles arrangements and billing.
Emergency roadside service
This service is available through American Family Insurance 24 hours a day, seven days a week.
This service helps when your car is disabled and could cover towing, tire changing, locksmith service, jumpstarts, and some roadside repairs.
Accident forgiveness
Amfam offers two types of accident forgiveness.
The first can be earned. This is a standard policy feature that kicks in as long as you've been claims-free for at least five years, even when you switch from another insurer.
The second type can be purchased as additional coverage and can help avoid an increase in premium or removal of your good driver discount due to an at-fault accident.
Ridesharing insurance
This coverage is available to drivers employed by ridesharing companies. This additional insurance can fill the gap in coverage between a personal auto policy and the insurance provided by the ridesharing company you drive with.
AmFam auto insurance discounts
| Discounts | Notes |
| --- | --- |
| Multi-vehicle | Insure more than one vehicle with AmFam |
| Loyalty | Based on how long you've been an AmFam customer |
| Early bird | Switch to AmFam at least seven days before your auto policy with another company ends |
| Multi-product | Save by bundling two or more coverages with AmFam |
| Steer into savings | Discount applies when switching over coverage from a competitor |
| Diminishing deductible | Credits your deductible $100 each year up to your policy maximum |
| Auto Safety Equipment | For customers with eligible safety equipment installed |
| Defensive Driver | Customers ages 55+ can save by taking a course |
| Good Driving | Drivers without accidents, violations, or claims may be eligible for a reduced rate premium |
| Low Mileage | For AmFam customers who drive less than 7,500 miles per year |
| KnowYourDrive | Install AmFams smartphone app to track your driving patterns and save up to 20% |
| Good Student | |
| TeenSafeDriver | |
| Away at School | |
| Young Volunteer | |
| Generational | Parents must be an AmFam customer |
Discounts are also offered when customer opt for automatic payments, full payments, and paperless communications.
Homeowners Insurance Overview
The AmFam website allows people to either get a quick quote online or speak with an AmFam agent for insurance quotes.
There's also a home insurance calculator and personalized coverage assistant on the site to help you determine the types, and coverage amounts you might need for your homeowners policy.
AmFam's homeowners insurance cover incidents include:
Fire & Smoke
Tornadoes
Damage from the weight of ice, snow, or sleet
Leaking roofs
Lightning
Theft
Hail & windstorms
Falling objects such as rocks or trees
Wildfire
Frozen interior plumbing
Riots or vandalism
Power surges
The following are not covered but could be covered with a rider or additional policy:
Home Maintenance
Wear and Tear
Floods
Earthquakes
Sewer/septic backup and sump pump backup
Here's a breakdown of the standard homeowners coverages offered by AmFam for homeowner's insurance:
Dwelling
This coverage, also known as Coverage A, covers damages to the structure of your home from things like fire, windstorms, hail, lightning, theft, and vandalism.
This can also help pay for repairs or replacement of your structure if a covered loss damages it.
Detached structures
This coverage, also known as other structures coverage or Coverage B, covers detached buildings on your property like detached garages, gazebos, sheds, swimming pools, and fences.
Personal belongings
This coverage, also called personal property coverage or Coverage C, covers the belongings in your home or detached structures. It protects items inside and outside your home, up to your selected coverage limits, if they're damaged or destroyed by a covered event.
Temporary living expenses
This coverage, also called Coverage D, helps pay for additional living expenses, like a hotel and food, if your home becomes unliveable due to a covered incident.
Liability protection
This coverage, also known as personal liability coverage or Coverage E, protects you if someone is accidentally injured on your property. This coverage can protect you from liability claims and lawsuits brought by others up to your policy limit.
Additional, optional coverages that can be added to your AmFam home homeowners policy:
Equipment Breakdown (appliances)
Sump pump and water backup coverage
Siding
Credit Theft Protection & Monitoring
American Family homeowners insurance discounts include:
Bundle & save
Diminishing deductible
Autopay and paperless billing
Age of home (for newer homes)
Loyalty discount
Renovation discount
Generational discount (must be between ages 18-30; parents must be AmFam customers)
Life Insurance Overview
AmFam offers a variety of term life and whole life insurance policy options:
Term life
AmFam's term life insurance is affordable coverage that can be purchased in 10-, 15-, 20- and 30-year terms. The Simplified Term Life Insurance product has an easy application process with no health exam requirement.
Coverage starts at $50,000 and can go up to $150,000. This policy also allows you to convert a portion or all of your existing term life insurance policy during the conversion eligibility period.
AmFam's standard term life insurance product requires an exam and offers higher coverage amounts. There are a couple of additional riders that policyholders can opt for, including a $15,000 death benefit for a child and the waiver of premiums if the insured becomes disabled.
Whole life
AmFam's whole life insurance product is a permanent life insurance coverage that accumulates a cash value, plus the potential to receive dividend payments.
This cash can grow tax-deferred and could be accessible to the policyholder with a loan.
Loans and unpaid interest outstanding at the time of death will be deducted from the death benefit at the time of the claim or from the cash value if the policy is surrendered.
Here are some other whole life options offered by AmFam:
DreamSecure Pay to 65 Whole Life Insurance- Considered paid when you reach the policy anniversary after age 65.
DreamSecure Pay to 15 Whole Life Insurance- Considered paid after 15 years
DreamSecure Flexible Life Insurance- Flexibility to change policy features like premiums and death benefit amount
Senior Whole Life- Burial insurance for ages 50-80
Children's Whole Life Insurance
Bottom Line
American Family Insurance provides much of the standard coverages you would expect from a national insurance carrier.
The prices are on par with key competitors when discounts are factored in. Because their coverage types and discounts vary by state, you might find that American Family has better coverage rates in some areas versus others.
Ideally, you'd speak with an agent to review your options, then get a quote to see if American Family will work for your insurance needs at rates that work for you.
Compare Best Accounts Now