The Best Checking Accounts in Virginia for 2023
Find out which local Virginia banks offer the best checking account based on fees and features -- compared to options available for online banks.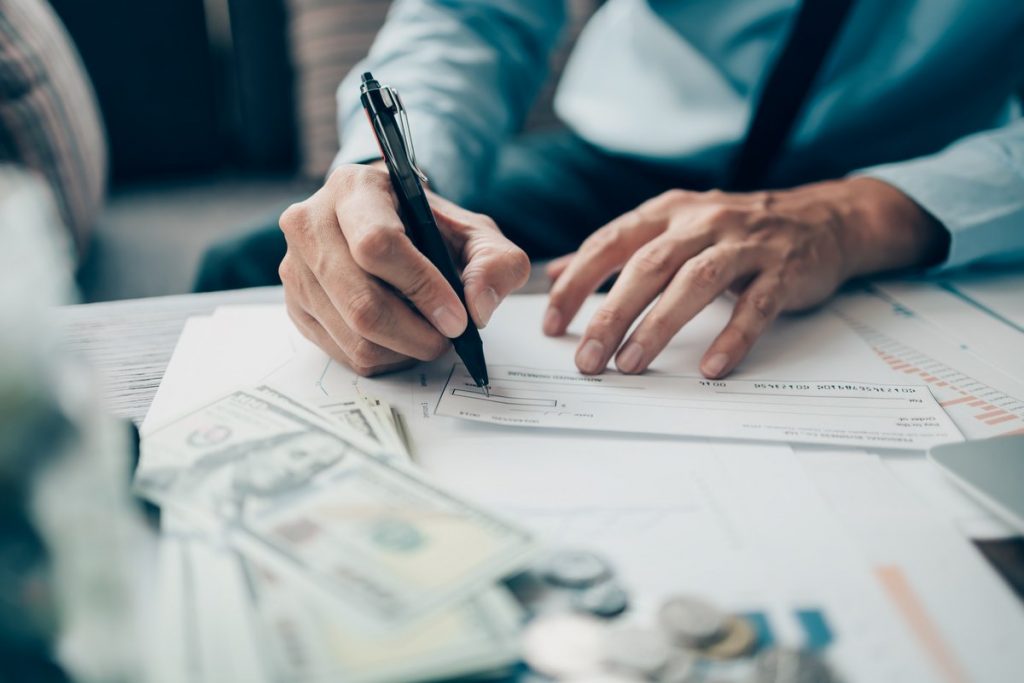 Your checking account is your most important bank account. It serves as the center of your financial life. When you get a paycheck, the money arrives in your checking account and when you pay the bills the money comes from your checking account.
Because you use your checking account almost every day, it's essential that you find a good account that meets your needs.
Once someone opens a checking account, they usually stick with that account for a while. Because so many external accounts are linked to your checking accounts, it can be a hassle to switch. Banks know this and will compete heavily with one another to draw in new checking customers, hoping to keep them around for the long term. That means that you can find great deals with a bit of effort.
If you live in Virginia and want to open a new checking account, these are some of the best options available.
Compare Checking Account Options
Make sure that you look at other checking accounts that could be better for you:
The Best Checking Accounts in Virginia
Atlantic Union Bank
Atlantic Union Bank's Free Checking account lives up to its name.
There is no minimum balance requirement or monthly service charge to worry about.
It's simply a free checking account that offers all of the basic services that you'd expect, including mobile banking and online bill payments. All you need to do to open an account is make a $25 opening deposit.
United Bank
United Bank's Free Checking account is yet another account that lives up to its name.
The account has no minimum balance or monthly fees to worry about.
It also comes with convenience features like access to Zelle, which makes it easy to send money to friends and family.
Carter Bank & Trust
The Carter Bank and Trust Lifetime Free Checking account has a $50 minimum opening deposit requirement but otherwise has no minimum balance requirements or monthly fees.
Customers get access to online and mobile banking and bill payment services. You can also use any of the 34,000 ATMs on the MoneyPass network without paying a fee.
How we picked
MyBankTracker applied a methodology when choosing our best checking accounts in Virginia. Our top recommendations were selected based on a thorough analysis of checking accounts offered by the top 50 banks by deposit market share in Virginia (based on FDIC June 2021 data)--covering major cities including Virginia Beach, Norfolk, Chesapeake, Richmond, and Newport News.
We focused our selections on checking accounts with low monthly maintenance fees, the least demanding requirements to waive these fees, the bank's ATM network, and other features included to make a person's banking life more convenient.
Online Checking Accounts Are Available Nationally
Online banks are a great alternative to national and regional banks alike. They offer a lot of advantages over both and have grown far more popular in recent years.
Fee-friendly and feature-packed
A significant advantage of online checking accounts is that they're usually fee-free and they offer premium account features.
Online banks can do this because it costs much less to run an online bank than a brick-and-mortar one. Brick and mortar banks have to build and maintain branches, hire staff for each branch, and pay for security. Online banks can centralize their offices in just a couple of locations and don't have to maintain the same infrastructure as a traditional bank.
Online banks typically pass those savings on to customers. For example, you might earn interest on the balance of your checking account or get rebates for fees charged by other bank's ATMs.
FDIC Insurance
People frequently worry about whether online banks are safe. It's understandable because it can be hard to trust a bank that you can't see.
The good news:
Online banks are just as safe as brick-and-mortar banks thanks to FDIC Insurance. The Federal Deposit Insurance Corporation offers the same protection to both online and traditional banks. If you make a deposit to an insured bank and the bank is later unable to return your money, the FDIC will reimburse you for the amount lost.
FDIC insurance covers up to $250,000 per depositor, per account type, per member bank. The vast majority of people will never get close to exceeding that limit, making it nearly impossible to lose money by depositing it to a checking account, online or otherwise.
Remember to Look at Local Banks
If you're looking to open a new checking account, one of the first places to look is at local and regional Virginia banks. Working with a national bank has benefits, but there are also drawbacks to keep in mind.
For example, if you choose a national bank, you'll get the exact same account as everyone else in the country. Local banks are generally better at tailoring their services to local needs.
Advantages and disadvantages of local banks
Before you open a checking account, it's a good idea to compare a few different options.
One of the benefits of opening an account with a local bank is that you're more likely to receive personal service. With a larger bank, you'll just be a face in the crowd and might have trouble getting specialized assistance if you need it.
However, smaller banks have a major drawback. Typically, their service area is relatively small and if you travel outside that area you'll struggle to find an ATM or branch you can use. That means using another bank's ATMs and paying hefty fees.
One advantage of larger, national banks is that you'll usually be close to an ATM or branch you can visit without paying a fee.
Advantages of Big Banks vs. Local Banks
| Big Banks | Local Banks |
| --- | --- |
| Widespread ATM and branch access | More intimate, personal service |
| Better and faster technology and adoption | Community-oriented products and services |
| Uniform service standard across branch network | More willing to negotiate and work with customers |
What Kind of Account is Right for You?
Online banks are a great choice for many people, but before you open an account at an online bank, you should ask yourself a few questions.
How do you usually prefer to work with customer support? If you need help from a traditional bank, getting help is as simple as visiting your local branch and speaking to someone in person. With an online bank, you'll have to call, email, or use an online chat when you need assistance, which can be bothersome for some people.
Are you a regular at your current bank branch? If you go to the bank every week and people there know who you are, an online bank might not be a good choice. If you already do most of your banking online or at ATMs, then an online bank should be fine for you.
Finally, think about how tech-savvy you are. If you struggle to use a smartphone, you might have trouble adapting to an online bank.
The Four Most Important Features of a Checking Account
Taking the time to compare different checking accounts is important if you want to find a good deal. These are some of the essential things to compare across accounts.
Fees
Many banks charge monthly fees for their accounts and make you jump through hoops if you want to avoid them. These fees can reduce your account balance over time and leave you with less cash to spend on the things you want to buy.
When possible, choose an account with no monthly fee. At a minimum, choose an account with a fee that's easy to avoid.
ATM/Branch Access
If you're a regular cash user, make sure that any bank that you choose has a strong network of ATMs and branches in the areas you frequent. Alternatively, choose an account that offers fee rebates for fees charged by other banks' ATMs.
Interest Rates
Most checking accounts don't pay interest, but if you can find an account that does, it's a nice bonus.
Mobile Banking
Almost every bank offers a mobile banking app, but the quality of the app can vary. If you want to do a lot of banking while on the go, make sure that the bank you choose has a serviceable app.