Most Expensive Zip Codes in America
In need of relocation and looking for a nice place to settle down? Forbes has got you covered.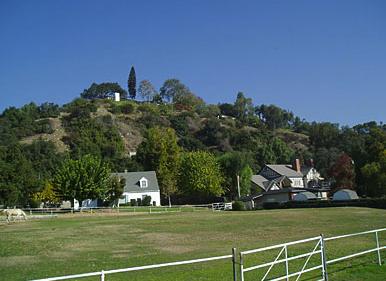 The all-about-money publication this week released its yearly look at America's most expensive zip codes. Even if you can't afford to buy a home in one of these ritzy locales — and face it, not many of us can — it's always fun to gaze longingly at the abodes of the rich and famous.
1. Zip Code 91008 — Bradbury, Calif.
Average home price: $4.28 million
It's not as famous as 90210, but 91008 is home to some of the nation's wealthiest citizens. The area, nestled in the foothills of the San Gabriel Mountains just a few miles' drive East of Los Angeles, holds the small community of Bradbury, Calif. The city has a population of 1,069 and a median household income of more than $100,000.
The 1.9-square mile town is sparsely populated, with open space created by the city's two- and five-acre minimum property sizes. For a taste of the elite celebrities and luxurious homes of Bradbury, read about the new-to-market home of former Los Angeles Dodgers' baseball player Adrian Beltre.
Ask a Question