Starting a Roth IRA for Children
School, texting, whichever pop star is ruling the Twitterverse — those are just some of the typical musings of a teenage mind. Although funding a Roth IRA might not spark as much excitement as the latest "ex" Taylor Swift is bashing in her new single, it is an investment strategy that could be worth considering.
If your child is old enough to work, then they are old enough to start contributing to a Roth IRA. SmartMoney.com suggests children who have part-time jobs or summer jobs should make a habit out of contributing to Roth IRAs. The reason Roth IRAs are so accessible for working teens is that the only requirement to contribute is having earned some income that year. Their earnings have to be legitimate but it doesn't matter your child's age or total earnings.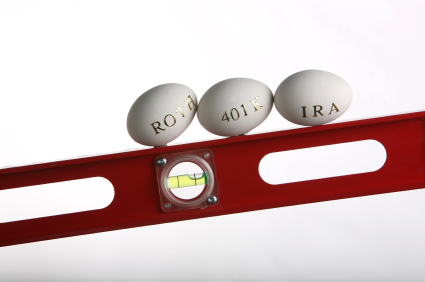 Benefits to an Early Start
While trying to figure out what to do with your retirement, it may seem strange to add your child's retirement plan to the list, but the earlier you start planning, the better. Those under the age of 50 have a contribution limit of $5,000 maximum, so your child can hold on to some of the money they earned instead of investing all of it. SmartMoney.com used three examples to demonstrate the benefits of contributing to a Roth IRA for your child:
If your 15-year-old puts $1,000 into a Roth IRA each year for three years, the account would be worth $39,000 after 45 years at a 6% annual rate of return.
The same plan with a $1,500 annual contribution for three years would yield $58,000 in 45 years with a 6% rate of return.
If you invest $2,500 per year for three years, the account would be worth $97,500 after 45 years.
Although these sums might not support your child for ten years, they provide a nice profit from small contributions.
Roth IRA or Traditional IRA?
SmartMoney suggests funding a Roth IRA. With a Roth IRA, your child will have access to all of his or her funds at any point, although before the age of 60, withdrawal will not be tax free. It is better to leave the funds in the account until retirement age to get the most from the Roth IRA with out owing any federal income tax.
The reason a Roth IRA is a better decision for your teen is because the withdrawals are not taxed like they are with traditional IRAs. Traditional IRAs also carry a 10% penalty tax placed on any payouts before the age of 59 1/2 unless the money is used for IRS-approved reasons.
No one wants to think of their kids growing old and weary, but starting a Roth IRA at a young age can help ensure your child will have a cushion of money for their spending needs. If your child is not yet old enough to work, you can start teaching them about money management by setting up a savings account.
Ask a Question