EMV Chip Security Explained and Which Credit Cards Have It
The next generation in card payment security is the EMV chip. See the full list of credit cards that offer EMV chip technology.
We are witnessing a major change in how we pay for things with our credit cards. This change comes in the form of a small chip called an EMV chip.
The EMV chip is designed to better protect your information whenever you use your card at a store. Some select consumers already have these chips on their cards today.
So how does it work, and where can you get an EMV-chip credit card? Let us provide you with more information.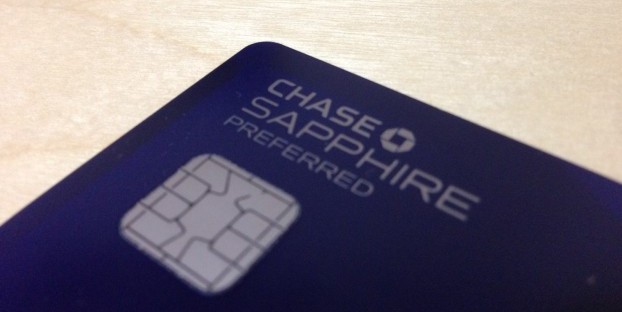 What Does 'EMV' Stand For?
EMV is short for Europay, MasterCard and Visa, the three global card companies that originally developed the new security standard for payment cards in 1995.
It is widely regarded as the safer card technology compared to the traditional magnetic strip that you see in most U.S. credit cards today.
Embedded in your cards, EMV chips are read by inserting a card at the payment terminal (similar to using a debit card at the ATM), as opposed to swiping.
Basically, the chip scrambles the transaction information when you make a purchase.
Even if someone stole that information, it would be extremely difficult to use the data to commit fraud, usually in the form of unauthorized purchases.
Considering the string of data breaches -- having affected Target, Home Depot and more -- that have plagued retailers, banks and consumers in the past year, think about the headaches that would have been saved by EMV chip technology.
EMV to Become the U.S. Standard
If EMV is the better way to go, why aren't all our credit cards already equipped with it? Well, the U.S. hasn't found a big enough of a reason to ditch the traditional magnetic strip on payment cards, until recently. Those data breaches surely played a role in emphasizing the need for a more secure card payments.
In fact, EMV chips are already the standard card technology for many foreign countries, especially Europe, where card fraud got out of control. The U.S. is just playing catch-up, after being criticized for being late to the party.
So, these are the two major reasons that we should switch over from magnetic strips:
Safer in-store shopping
Card acceptance when traveling outside the U.S.
Fortunately, we will soon see many more credit cards with EMV chips because of the concerted effort by the four big U.S. card processing networks.
In policies that will take effect in late 2015, American Express, Discover, Mastercard and Visa will make card issuers and/or merchants absorb the losses that come from fraudulent purchases if they don't offer EMV-chip credit cards (card issuers) or don't accept them (merchants). The rules will apply at a later date for gas stations.
Card issuers and merchants who don't want to foot the bill for fraud would want to ensure that purchases were made through EMV-chip cards.
See the upcoming policy changes for each of these card payment networks:
EMV liability shift deadlines
| Card network | Rule for shift in fraud liability | Deadline |
| --- | --- | --- |
| American Express | Liability for certain types of fraudulent transactions will shift away from the party (card issuer or merchant) that has the most secure form of EMV technology. | Oct. 1, 2015 (Oct. 1, 2017 for gas stations) |
| Discover | Liability for fraudulent transactions will shift away from the party (card issuer or merchant) that has the highest level of payment security. | Oct. 1, 2015 (Oct. 1, 2017 for gas stations) |
| MasterCard | The party (card issuer or merchant) that made the investment to process EMV chip transactions will be protected from financial liability on card-present fraud losses. | Oct. 1, 2015 (Oct. 1, 2017 for gas stations) |
| Visa | The party (card issuer or merchant) that is the cause of a chip-on-chip transaction not occurring will be financially liable for card-present fraud losses. | Oct. 1, 2015 (Oct. 1, 2017 for gas stations) |
Find an EMV-chip Credit Card
Many of the largest U.S. credit card issuers have begun to offer EMV-chip versions of their credit cards. American Express, Chase and Citibank are a few of the big names doing this.
You're more likely to find the chips in travel credit cards because you're more likely to find merchants that require EMV-chip cards when traveling abroad.
There are actually two types of EMV-chip cards: chip-and-signature and chip-and-PIN. The differences may be obvious. Chip-and-signature would require just a signature when making purchases. Chip-and-PIN would require you to enter a number that only you would know.
Since a signature is easy to fake, chip-and-PIN is considered the safer of the two types. Currently, most EMV-chip cards in the U.S. are chip-and-signature cards. People are calling for chip-and-PIN, however, because of the added security.
Some banks are picking up on the demand. Chase, for instance, issued chip-and-PIN credit cards in late 2014 -- the bank has been handing out chip-and-signature cards for a few years already.
Below, you'll find a comprehensive list of the EMV-chip credit cards that are currently available in the U.S. If you have a card that is available with an EMV chip, you should call the phone number on the back of your card and request an upgraded card.
Cards with EMV chips
| Financial institution | Card(s) | Type of EMV chip |
| --- | --- | --- |
| Alliant Credit Union | Platinum and Platinum Rewards | Chip-and-signature |
| American Express | Nearly all American Express charge and credit cards | Chip-and-signature |
| Andrews FCU | GlobeTrek Rewards | Chip-and-signature/chip-and-PIN |
| Bank of America | BankAmericard Travel Rewards | Chip-and-signature |
| Bank of America | AAA Member Rewards | Chip-and-signature |
| Bank of America | BofA Debit | Chip-and-signature |
| Bank of America | Royal Caribbean | Chip-and-signature |
| Bank of America | Norwegian Cruise Line | Chip-and-signature |
| Bank of America | BankAmericard Cash Rewards™ | Chip-and-signature |
| Bank of America | BankAmericard | Chip-and-signature |
| Bank of America | BankAmericard Power Rewards | Chip-and-signature |
| Bank of America | Virgin Atlantic White Card | Chip-and-signature |
| Bank of America | Virgin Atlantic Black Card | Chip-and-signature |
| Bank of America | BankAmericard Privileges with Travel Rewards | Chip-and-signature |
| Bank of America | BankAmericard Privileges with Cash Rewards | Chip-and-signature |
| Bank of America | Virgin Atlantic Black Card | Chip-and-signature |
| Bank of America | Asiana Airlines | Chip-and-signature |
| Bank of America | Alaska Airlines | Chip-and-signature |
| Bank of America | Hawaiian Airlines | Chip-and-signature |
| Barclaycard/Bank of Hawaii | Hawaiian Airlines | Chip-and-signature/chip-and-PIN |
| BMO Harris Bank | Diners Club | Chip-and-PIN |
| Capital One | Venture | Chip-and-signature |
| Charles Schwab | Charles Schwab Bank VISA Debit card | Chip-and-signature |
| Chase | Chase Freedom® | Chip-and-signature |
| Chase | Hyatt | Chip-and-signature |
| Chase | Marriott Rewards Premier | Chip-and-signature |
| Chase | British Airways | Chip-and-signature |
| Chase | J.P. Morgan Select | Chip-and-signature |
| Chase | J.P. Morgan Palladium | Chip-and-signature |
| Chase | Ritz-Carlton | Chip-and-signature |
| Chase | Sapphire Preferred | Chip-and-signature |
| Citibank | Platinum Select | Chip-and-signature |
| Citibank | ThankYou Preferred | Chip-and-signature |
| Citibank | Diamond Preferred | Chip-and-signature |
| Citibank | Dividend | Chip-and-signature |
| Citibank | Simplicity | Chip-and-signature |
| Citibank | Forward | Chip-and-signature |
| Citibank | AAdvantage Gold | Chip-and-signature |
| Citibank | AAdvantage Platinum (Visa) | Chip-and-signature |
| Citibank | AAdvantage Platinum (MasterCard) | Chip-and-signature |
| Citibank | Hilton Honors Reserve | Chip-and-signature |
| Citibank | ThankYou Premier | Chip-and-signature |
| Citibank | Prestige | Chip-and-signature |
| Citibank | AAdvantage Executive | Chip-and-signature |
| City National Bank | Platinum | Chip-and-signature |
| City National Bank | Signature | Chip-and-signature |
| City National Bank | Crystal | Chip-and-signature |
| Commerce Bank | Visa Signature | Chip-and-signature/chip-and-PIN |
| Fidelity | American Express | Chip-and-signature |
| Fidelity | Visa | Chip-and-signature |
| HSBC | Premier World MasterCard® | Chip-and-signature |
| HSBC | Platinum with Cash or Fly Rewards | Chip-and-signature |
| HSBC | Platinum | Chip-and-signature |
| NC SECU | Visa Check Debit Card | Chip-and-signature |
| PenFed | Promise | Chip-and-signature/chip-and-PIN |
| PenFed | Gold | Chip-and-signature/chip-and-PIN |
| PenFed | Platinum Cash Rewards | Chip-and-signature/chip-and-PIN |
| PNC | PNC Premier Traveler Reserve | Chip-and-signature |
| PNC | PNC Premier Traveler | Chip-and-signature |
| Sam's Club/GE Capital | Sam's Club Mastercard | Chip-and-signature |
| Star One Credit Union | Visa Classic | Chip-and-signature |
| State Dept. FCU | Platinum Rewards | Chip-and-signature/chip-and-PIN |
| UNFCU | Azure | Chip-and-PIN |
| UNFCU | Elite | Chip-and-PIN |
| US Bank | Perks+ | Chip-and-signature |
| US Bank | FlexPerks Travel Rewards | Chip-and-signature |
| US Bank | KoreanAir SkyPass Classic | Chip-and-signature |
| US Bank | KoreanAir SkyPass Secured | Chip-and-signature |
| US Bank | KoreanAir SkyPass Signature | Chip-and-signature |
| USAA | Cash Rewards World MasterCard® | Chip-and-signature/chip-and-PIN |
| Walmart | Walmart MasterCard | Chip-and-signature |
| Wells Fargo | Platinum | Chip-and-signature/chip-and-PIN |
| Wells Fargo | Rewards | Chip-and-signature/chip-and-PIN |
| Wells Fargo | Cash Back | Chip-and-signature/chip-and-PIN |
| Wells Fargo | Propel World American Express | Chip-and-signature/chip-and-PIN |
| Wings Financial | Visa Signature | Chip-and-signature/chip-and-PIN |