9 Surprise Expenses to Consider Before You Buy a Home
To cope with surprise home expenses, have a budget of at least 1% of your home's purchase price -- more if you're buying an older home or fixer-upper.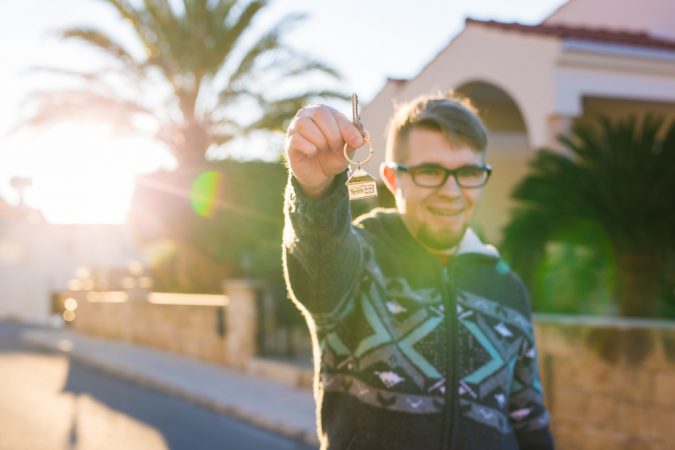 Home ownership is expensive. If you're in the market for a house, be sure to look beyond the expenses you're facing in the purchase transaction.
Many home buyers -- particularly first-time buyers -- are often surprised at the amount of cash they'll need to invest for their dream home.
Its important to be prepared for home expenses.
You know about the closing costs when you close escrow on your purchase.
You also know about your property tax assessments, homeowners insurance coverage, and, if you'll be in a homeowners association, the HOA fees involved.
Another predictable expense is any repair cost you decide to assume from your home inspection and the seller's disclosures.
Once you move into your home, however, the following costs may come as a surprise to you.
1. Moving expenses
You'll likely need professional help to move your home furnishings and transport your belongings.
Such expenses can reach several thousand dollars or more, depending on the distance of the move.
It can be a significant expense -- particularly moves across the country. It's even more if the movers do the packing and unpacking.
Suggestion: If you're moving on account of a job, ask your new employer to pay some of the costs associated with the relocation. Depending on your situation, the move may also be a tax write-off.
2. Changing the locks
Your new home may have had several previous occupants -- particularly if it was ever a rental.
That means that any number of people could still have keys to the house.
Unless you have a lot of spare time on your hands, a locksmith will be required to have the house re-keyed. Estimates can run into the several hundreds of dollars.
Suggestion: Don't wait until the last minute, shop around for the most reasonable service to have the house re-keyed. This includes other doors with locks, other than the front door.
3. Appliance repairs and replacement
The house you've purchased is filled with appliances, equipment, and systems possibly as old as the house itself.
It's probably a no-brainer that your future includes malfunctions, breakdowns and needed repairs for appliances, heating and air conditioning, pool and spa equipment.
But what you may not count on is a wave of multiple repairs and replacements all at once.
Suggestion: If the seller doesn't, buyers can purchase a home warranty. This usually costs around $350 to $500 for a year and covers items such as appliances, electrical issues, air conditioning and heating. Extended policies cover additional items like pool equipment. You typically pay a minimal fee per service of $50 to $100.
4. New furnishings
Chances are the house you're moving into is a bigger space than the residence you're moving from.
Furnishing this new house means finding enough furniture to fill this additional space. The needs will become clear when you want to take advantage of the expansion.
For instance, if the relatives want to visit and stay over -- to make them comfortable you'll want a daybed for the guest bedroom. And the guest bath will need accessories. All of which will cost you money.
Suggestion: Obviously, you don't have to do all the furnishing all at once. Select your priority rooms and go slowly furnishing them.
5. Cosmetics, like paint and window treatments
Cosmetic upgrades can turn out to be a lot more expensive than you think. Pricing a painting job finds a bucket of paint runs $32, and anything more than touch-up jobs needs a lot of buckets of paint.
Plus, there are all other things needed: rollers, trays, gloves, paint brushes, drop cloths, and rolls of painter tape.
Window treatments can be far more money than you expected, especially if you want something of decent quality.
You are more than likely going to want to have curtains at the very least in the baths for privacy. Your budget will dictate which way you can go to.
Suggestion: If you're not in a hurry to paint and spruce up your home all at once, go online and find the best prices for items you may need.
6. A bigger yard
One of the big selling points for your new house may have been an expansive yard.
You'll certainly enjoy the feeling of the country in the city.
But what about maintaining that huge lawn? Did you consider buying a riding lawnmower or hiring a lawn service?
Another joy that often comes with a big yard is several big mature trees. But those trees need to be kept green and trimmed and there are no riding tree trimmer machines to keep your trees healthy and beautiful.
Suggestion: Shop around for the most reasonable gardening services, arborists or tree trimming services. Consult your neighbors to see what services they are using or if you can possibly borrow tools.
7. Roofs, siding, windows
Siding gets weathered. Trees fall on roofs. Gutters need cleaning. Exterior maintenance can include things such as painting, replacing roof shingles, fixing or upgrading plumbing and wiring.
The amount you will need to pay for maintenance can depend on the age of the home, the previous owners' upkeep and the climate.
Costs can be roughly $15,000 for an entire roof to be reshingled. New windows with double-panes can also cost upwards of $15,000.
Suggestion: Check for aging and keep track of your maintenance needs or it will cost you more down the road.
8. Utilities
Utility costs will vary by region and consumption. You may be surprised by how much you'll need to budget to keep your house warm and the water running.
If you were renting an apartment or smaller house before, the first cold winter you are in your new house, your utility bill could be eye-opening.
Suggestion: To get a sense of your utility costs, ask the home seller for copies of bills or monthly utilities estimates before you close the transaction. Start thinking about ways you can slowly start to winter-proof your home -- you can make small fixes to keep the heat in and the cold out.
9. Tax hikes and other surprises
In some jurisdictions, property tax increases are a possibility. And, if they can't be legislated, local governments can still get around the restrictions by levying "special assessments."
Insurance needs can change with the weather. Flood patterns can change the requirements for flood insurance.
Some special insurance coverage, such as earthquake insurance, can make more sense as the science suggests a higher risk of a quake.
Suggestion: Set aside money each month in a savings account for this potential expense. It also helps to be aware of your local social, political and natural environment so you have some warning of developments that can impact your finances.
Ongoing expenses like utilities, maintenance, gardeners, property taxes, and insurance are not all that costly individually, but they add up over the course of a year to thousands of dollars.
To cope with surprise home expenses, you should have a budget of at least 1 percent of your home's purchase price -- 2 to 3 percent if you're buying an older home or fixer-upper.