The Investor's Guide to Opening a Roth IRA
A Roth IRA is an account usually used to save money for retirement. Roth IRAs are more similar to but more flexible than Traditional IRAs. Because of their fluid structures, Roth IRAs are especially appealing if you are a young investor seeking a head start on your financial future.
If you plan on living comfortably after retiring, you'll need to put funds in some sort of stable, long-term account, as social security will probably not cover all of your expenses. You can choose between 401(k)s, stock investments, annuities or IRAs, among others.
Each type of investment has its positives and negatives. Here's a breakdown of what to like and dislike about Roth IRAs:
Pros of opening a Roth IRA
You pay taxes up front
You pay taxes on your money before placing it in a Roth IRA, meaning you won't have to pay them when you withdraw the funds. This is a good thing if you think your taxes might be higher when you hit retirement age.
You can withdraw contributions at any time, penalty-free
Unlike some accounts, you can pull your contributions out of a Roth IRA at any point in time. Say you place $15,000 in your Roth IRA and intend to save that money until you turn 65. If you fall on hard times in your 30s, you can take out a portion — or all — of the money you put in without paying taxes or a penalty. Some other retirement investment vehicles charge a 10% penalty for taking contributions out ahead of time. If you are planning on buying a house, you are allowed to use $10,000 from your Roth IRA without incurring penalties.
Roth IRAs are easy to open
You don't even need to make a trip to your local bank to open a Roth IRA. You can open no-cost IRAs at institutions such as Fidelity Investments, Firstrade and The Vanguard Group or low-cost IRAs at T. Rowe Price or ING Direct. Depending on the institution you use to open your IRA, account-opening costs could range between $25 and several thousand dollars.
Cons of opening a Roth IRA
Income and deposit restrictions
If your adjusted gross income exceeds $100,000 per year, you are not eligible to put money a Roth IRA. This rule applies to either the combined income of a couple or the income of a single person. You can only put $5,000 per year into your Roth IRA. You can open and contribute to a Roth IRA only if you have made money from working. If you are currently in school and not working, you cannot place your extra money in a Roth IRA.
The fine print
You cannot take any earnings out of your Roth IRA penalty free before five years after the opening of the account or the day you turn 59 ½.
You may take out your direct contributions at any time, but your earnings will be taxed and penalized up to 10% if you withdraw them early.
Some exceptions apply. You can take out up to $10,000 from a Roth IRA to buy your first home, and you can distribute the assets if you become disabled.
Taxes could be less in the future
Deciding whether to invest in a vehicle that defers taxes can be a tricky choice.
You will have to pay taxes on the money you put into a Roth IRA at the time you put it in, meaning if taxes drop by the time you turn 60, you could end up losing out on some money.
One thing to consider: When you retire, your income probably won't be as robust, meaning you could qualify for a lower tax bracket. If you put your money in a Roth IRA, you could be stuck paying your initial, higher-bracket taxes.
Also, contributions to your Roth IRA will be counted as income, meaning if you are on the brink of a higher bracket, any substantial investment into a Roth IRA could result in a higher income tax burden.
What is a Roth IRA, exactly?
A Roth IRA is a financial vehicle that carries your investments. Those investments can be in almost anything: Any combination of stocks, bonds, mutual funds and CDs can be included in a Roth IRA.
Investing in mutual funds as a part of your Roth IRA is a good idea if you are young and inexperienced. Mutual funds allow financial experts to pick the stocks instead of leaving everything up to you, and they are considered safe investments.
How to open a Roth IRA
Most financial institutions offer Roth IRAs, and many offer online applications and sign-up. You will need basic information such as your social security number, bank account and employment information and the minimum amount of money required by the bank to open an account.
You can choose to either contribute to your Roth IRA at your own pace (up to $5,000 per year) or have payments automatically deducted from your paychecks.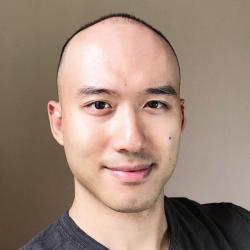 Simon Zhen is the senior research analyst for MyBankTracker. He is an expert on consumer banking products, bank innovations, and financial technology.
Simon has contributed and/or been quoted in major publications and outlets including Consumer Reports, American Banker, Yahoo Finance, U.S. News – World Report, The Huffington Post, Business Insider, Lifehacker, and AOL.com.