Want to Buy a House? Earn Mom and Dad's Help
Many millennials who want to buy a house are finding student debt and bad credit a huge obstacle. It might be time to call mom and dad for some help.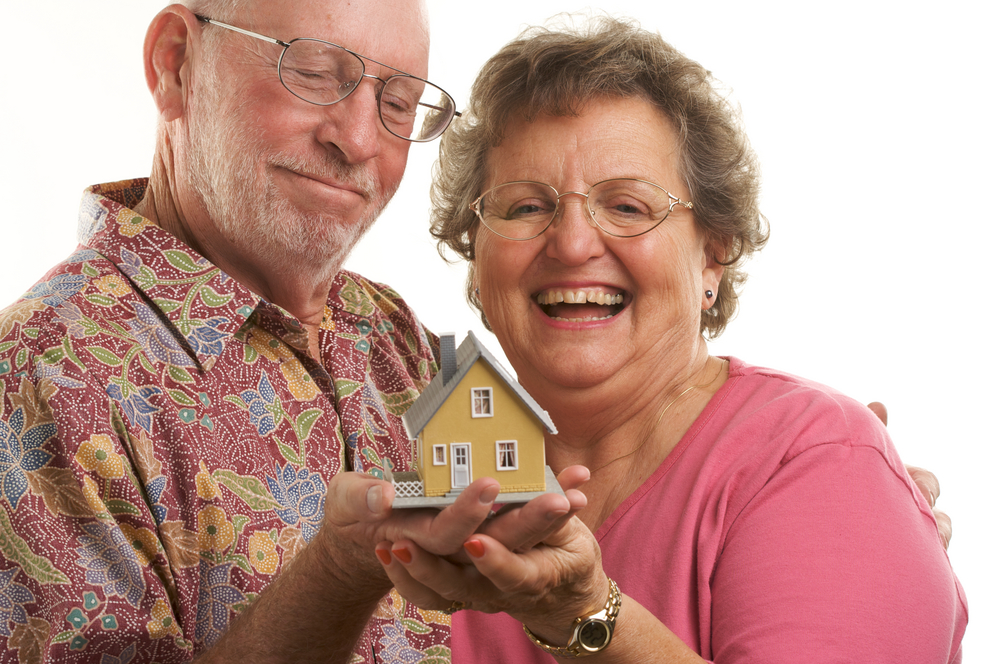 A survey by Trulia of potential millennial home buyers shows that half of them will turn to their parents for help in buying a home.
The survey shows that millennials have a lot of debt (especially student debt) standing in their way of purchasing a home on their own, along with poor credit and lack of savings for down payments.
Earning the help you need
If you're a millennial who may want to buy a house, you'll probably need far more help than you might imagine.
And to earn the necessary support from the bank of Mom and Dad, you'll need to get serious.
If your parents are on board to help you with a $40,000 down payment and possibly co-signing of a 30-year mortgage, for example, it will be the investment or commitment of a lifetime, and should be treated in strictly business-like terms.
What you can offer to Mom and Dad
If you're asking a family member to risk their money in such an investment -- offer them the possibility of a payoff in return.
Allow your parents, or partners, to share in the potential equity gains of the home by sharing the title to the property.
If Mom and Dad gift you 20 percent of the purchase price in the form of down payment, offer to give them a 20 percent share of the title.
And, promise them in writing, when you sell the home someday -- they will share 20 percent of the gain in value.
You can also help maintain peace in the family by making sure your contract sets forth all the financial details and stipulates explicitly the terms of what you're sharing and your commitment.
Among the millennials surveyed by Trulia, two-thirds said they would not be willing to give up conveniences such as a car, smartphone and monthly subscriptions, like Netflix.
If the help you need is with the down payment, show your willingness to sacrifice when it comes to your spending habits, and bring in more income.
If you need help with qualifying for financing, show yourself to be a dependable credit risk by strengthening your credit report and improving your credit score before you approach your folks.
Aim for a 20 percent down payment
Your minimum down payment should be 20 percent.
When you put down that much it can cushion a drop in the market and maintain equity in your home.
When buying a home, only take a 15 or 30-year, fixed-rate mortgage.
They are simple to understand and the lender can't change the terms for the mortgage term.
And, again, make yourself an expert on rates and terms.
Become your own best expert for this transaction by knowing your target market and thoroughly researching local home prices, loan rates and terms.
Learn how to analyze the market value of target homes and get help from local brokers and realtors.
A market value calculated by a licensed real estate agent may include active property listings, pending property sales, sold properties in the last 12 months and expired listings.
The most accurate "comps" are usually closed sales of similar properties for the previous six months.
What to look for when you research
Most millennials seem to be realistic about buying a home that's affordable, with two-thirds looking to buy a home priced under $200,000.
When you start your search for a home, look in the best areas.
Lower prices may tempt you to buy a larger home in a less affluent area.
In some cases, when the area is "up-and-coming," this may pay off. 
However, you are usually far better off purchasing a small- or medium-sized home in an area where property values are unlikely to depreciate significantly.
Buy down market and off-season.
Maximum value appreciation comes from buying when housing is the least expensive.
Even after the general market may have turned around, real estate pros can find great values for you.
Also, buying off-season offers value.
A purchase during the winter is a good option, because most wintertime sellers need to sell their home in a hurry with price reductions.
Plan for updating and maintenance, but try to find a home that has been well maintained as it will help ensure that your own maintenance costs are minimal.
When the time comes to sell the home, having a solid maintenance record will be attractive to potential buyers.
Final thoughts
Remember that you're a partner in a joint investment.
Carefully judge your combined financial resources so you can buy a home that you can afford.
That way, you'll leave yourself enough money to enjoy life and to save for your family's future.