Wells Fargo Free Credit Score Promotion Not a Big Deal When There Are Free Alternatives.
The Wells Fargo free credit score and free credit report promotion is back in the fall of 2014 for Wells Fargo customers.
Wells Fargo has brought back its limited-time free credit score program once again -- giving customers a peek at their credit profile. Wells Fargo isn't the only major financial institution to offer free credit scores and tools as an enticing perk. Is it really that big of a deal when you find similar programs elsewhere?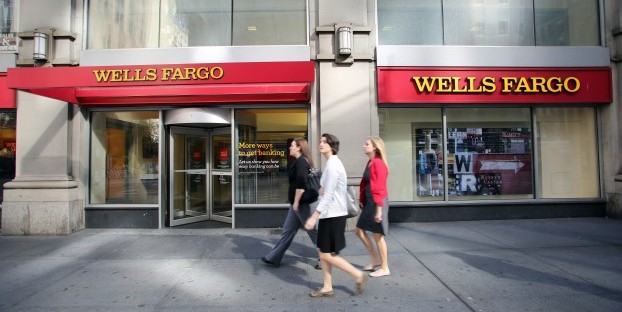 From Oct. 1 to Nov. 16, 2014, all Wells Fargo customers can get a free credit score and credit report (VantageScore 3.0 from Experian) by visiting a Wells Fargo branch to get a personal access code (to be used online).
"In much the same way an annual check-up helps us stay physically healthy, consumers can take control of their financial health by regularly checking their credit and taking steps to improve it," said Gary Korotzer, executive vice president of the consumer credit solutions group at Wells Fargo.
Evidently, other banks are picking up on consumers' rising awareness regarding their credit standing and offering free credit tools and programs. The biggest names include Capital One, Discover and Barclaycard. Furthermore, their free credit education programs are much more consumer-friendly.
Other banks dole out free credit scores
Capital One offers a free monthly TransUnion credit score as part of its Credit Tracker tool, which is accessible online and on the bank's mobile application. A great feature of this tool is the credit simulator, which shows how various credit behaviors can affect your credit score. It shows a projected credit score based on the credit action that you take -- to motivate you to improve your score or to avoid things that will hurt your score.
Meanwhile, Discover and Barclaycard have started to provide free FICO credit scores every month to most of their credit card customers. These are the credit scores that most lenders use when they hand out loans and other types of loans.
Discover it, one of the best cash back credit cards, and Discover it chrome, a new gas and restaurant cash back credit card, come with complimentary FICO credit scores on cardmembers' monthly statements and and online. The popular Barclaycard Arrival Plus World Elite MasterCard and Barclaycard Rewards MasterCard credit cards also come with free monthly FICO credit scores.
Obviously, you might have reservations about signing up for a credit card solely for the purpose of obtaining a free FICO score. Given the immense rewards potential offered by some of these credit cards, however, you might find a great rewards credit card that also helps you monitor your credit scores -- two birds with one stone.
As you can see, most of the other big financial institutions make it much less of a hurdle for customers to obtain free credit scores. Everything can be done through digital channels -- no branch visits.
For Wells Fargo, requiring customers to visit a branch to retrieve an access code seems to be an unnecessary hassle, especially when it shouldn't be all too difficult to give out of such access codes through online banking.
One possible angle for required branch visit for the Wells Fargo free credit score promotion: The bank wants you to speak with branch staff, who'll make an attempt to sell you on more of Wells Fargo's products. The free credit score could just be a way to get your foot in the door. If Wells Fargo's one-time, free credit score and credit report will get you to pay more attention to your credit profile, it has already given a baseline for your credit improvement.
Don't want to join a bank just to understand your credit profile? Luckily, there are other ways to take a look at it for free.
Free credit score alternatives
Free credit-monitoring sites such as Credit Karma, Credit Sesame and Quizzle offer non-FICO credit scores and you can check your credit profile anytime online and through their mobile apps. They each use consumer data from a different credit bureau. Below are each service's credit data source and credit score model.
Credit Karma: TransUnion, VantageScore
Credit Sesame: Experian, National Equivalency Score
Quizzle: Equifax, VantageScore
So, if you're left out of Wells Fargo's free credit score promotion, you can check out the other banks or use any of the above services. Remember, with these alternatives, you'll get ongoing information regarding your credit, as opposed to a one-time peek. Luckily, you can use a non-official FICO score to figure out how to make improvements in your credit. An improvement with one credit score will be reflected in all types of scores.