Achieve Personal Loans 2023 Review
We review the personal loans offered by Achieve based on interest rates, borrowing amounts, repayment terms, and notable loan fees.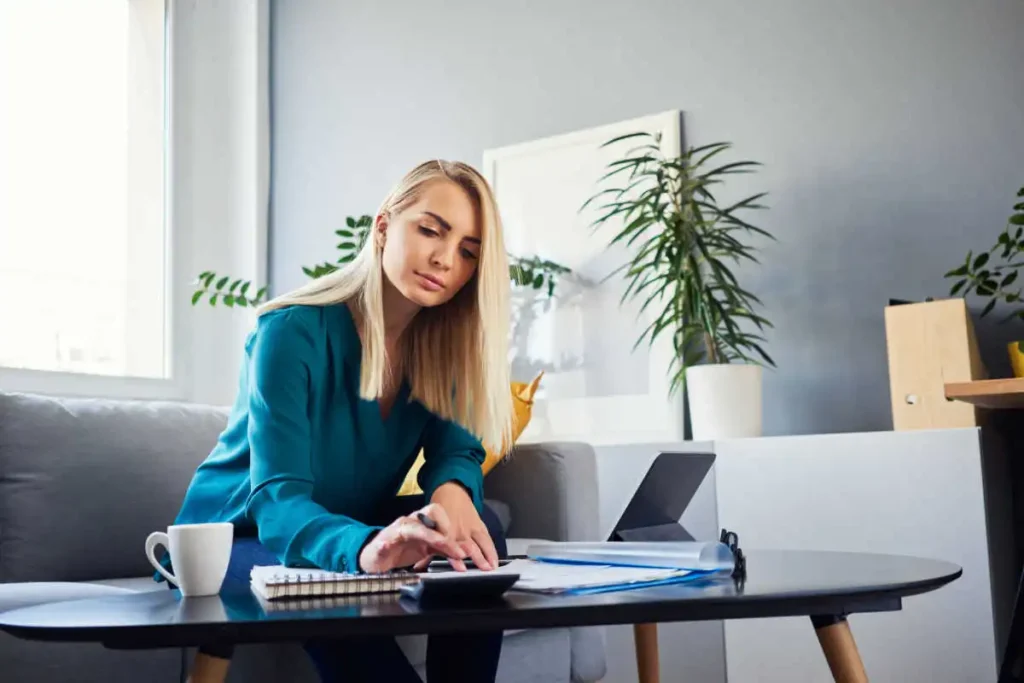 Achieve is a digital personal finance company offering secured and unsecured loans to borrowers. Their home equity loans and personal loan products help people get extra cash for things like debt consolidation, home improvement, medical bills and more. 
We're going to take a look at Achieve's unsecured personal loan offer to see if it might work for your financial needs. In short, Achieve's personal loan product includes features like a dedicated loan consultant, flexible use of funds, and multiple ways to lower your interest rate with discounts. Keep reading to learn more about Achieve's personal loan. 
Achieve's personal loan product has many standard features, like an online application with a soft credit check and nearly immediate decisions and funding. An added benefit is the company's reputation for customer service and the option to work with a loan consultant to finalize your loan. The loan interest rates are competitive with the popular online lenders. But, watch for the origination fees, which can add to the total cost of the loan.
The big draw of Achieve personal loans is the minimum credit score required--considerate of borrowers who don't have the best of credit.
Achieve Personal Loans Pros & Cons
Achieve Personal Loan Highlights
Here are some quick details on Acheive's personal loans:
Origination fees range from 1.99% to 6.99%, with the average being 4.99%
Late payment fees apply
A minimum credit score of 620
Funds are available within 24-72 hours of approval
Optional consultation with an Achieve Loan Consultant to find discounts and terms that work best for you
Member dashboard to get important loan details and updates
It's also good to know that there are several ways to get a lower interest rate. 
Adding a co-signer
Signing up for autopay
Retirement asset discount: Show proof of sufficient retirement funds in a 401(k), IRA, Roth IRA or TSP (Thrift Savings Plan).
Direct pay discount by depositing loan funds directly to your creditors when consolidating debt.
It's also helpful to know that Achieve an  A+ rating with the Better Business Bureau (BBB) and a 4.9 out of 5-star rating on Trustpilot with over 5,000 reviews. Many of these reviews offer great insight into the company's customer service and focus on customer satisfaction.
Borrowing Amounts & Repayment Terms
Through Achieve's lending department, you can get a personal loan between $5,000 and $50,000. You've got the option to repay the loan between two to five years. If you choose to pay the loan off early, there's no prepayment penalty. Unlike some personal loans, you've got the option to use your loan proceeds for a variety of things, such as:
Debt consolidation or refinance
Home improvement
Major purchase
Wedding
Travel or vacation expenses
Business expenses
Vehicle purchase
Medical or moving expenses
And more
Achieve, an affiliate of Bills.com, operates as the marketing and lead generation partner for Cross River Bank and Pathward, N.A. Other affiliate names include Achieve Personal Loans, Achieve Loans, and Freedom Resolution. As a marketing operation, Achieve doesn't make any credit decisions, originate loans, process consumer loans or bill payments, or provide any financial services. 
How to Get Approved
Although there's no way to guarantee your approval with any credit application. You can, however, increase your approval odds by being a creditworthy loan applicant.
Before you apply for any kind of credit, check your credit report and make sure there are no errors or inaccurate information that may affect your chances of approval. Achieve's loans require you to have a minimum 620 credit score to qualify for a personal loan. Finally, you should check out your income and debt-to-income ratio to make sure you can comfortably afford the loan. 
Then, you can go to Achieve's site to complete the personal loan application. Be prepared to supply your personal information including:
The type of loan you are seeking 
How much you'd like to borrow
The purpose of your loan
Your name and date of birth
Phone number
Email address
Home address
Annual income
Proof of identity
Co-borrower information (if applicable)
Once you provide this initial information, you may receive a preliminary loan offer from Achieve. If you accept the terms of this offer, you may have to provide additional details for final approval. This might include your Social Security number and proof of income and identity. At this stage, Achieve will also do a hard credit check to get your credit report and tailor the loan terms to fit your credit profile. 
How to Choose a Personal Loan
Achieve's personal loan product is very comparable to the personal loans offered by its competitors. The APRs are on the higher end, but the lender does work with people with fair credit, which not all lenders will do. Achieve really stands out for both its stellar customer service, as reflected in online ratings and the many ways to garner interest rate discounts on your personal loan. 
If you want to compare Achieve's offering to other lenders, we suggest you apply for other loans using the soft check credit option. Then, compare your loan estimate to make sure you are getting the best terms. 
Look at the APR rate, repayment term and monthly payment to choose the best loan with your budget. You should also be mindful of any fees your lender could charge, including origination fees, late fees, returned payment fees or even prepayment penalties.
You should also check for special concessions your lender might offer, like payment forbearance or waivers, if you experience financial hardship. Other green flag to watch out for include:
Easy, online application process
Soft credit inquiry to check your rates
Quick funding 
Ability to use funds for various uses (not just paying creditors directly)
High customer service ratings 
Loan options for lower credit scores
As highlighted above, Achieve's personal loan product has many good features —though the interest rate can be high if your credit isn't great. This type of loan may not be for everyone, so it's a good idea to explore other options, including your bank or credit union.   If you've got a good relationship with a bank or credit union, you may get a better interest rate on a personal loan than what you'd get with Achieve. 
If you want to consolidate debt, a  0% APR balance transfer card could be the way to go. With these promotional offers, you could transfer one or more credit card balances at 0% APR for up to 21 months. However, you should know that most credit cards may offer a lower credit limit and shorter repayment terms than you'd need to consolidate all of your debt effectively.