Citibank Personal Loans 2023 Review — Should You Apply?
Learn about the requirements for applying for Citibank personal loans and find out how to get rate reductions and rewards on your loan.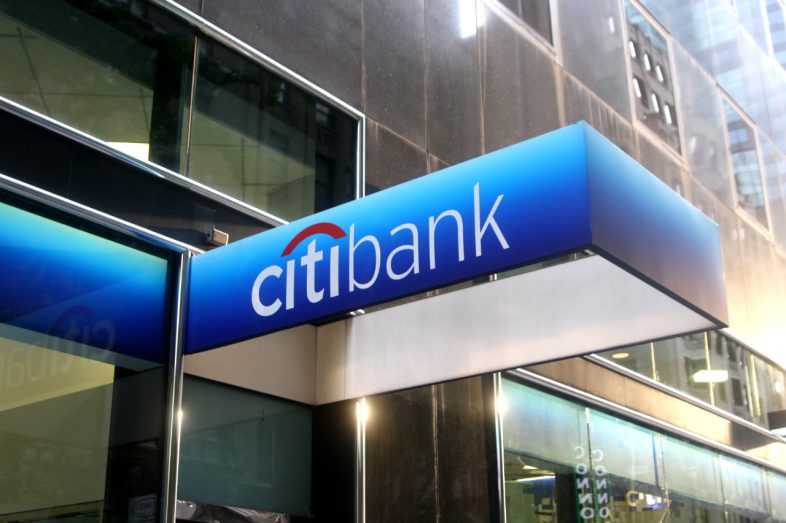 Citibank
You can use personal loans for many valid reasons such as to consolidate debt, fund a home improvement project, or pay for a major expense.
Personal loans don't require collateral -- just prove that you are capable of making the monthly payments.
That makes them easier to qualify for and more flexible than a mortgage, car loan, or HELOC.
Depending on the interest rate you qualify for, a personal loan can help you save money by avoiding carrying a balance on your credit card.
You might come across Citibank -- one of the country's biggest banks -- on your search for personal loans.
In this Citibank Personal Loans review, we'll compare rates, fees, and services to other national, online banks and other loans providers.
About Citibank's Personal Loans
Citibank is a national bank chain that serves customers across the country. As one of the biggest banks in the United States, it is able to offer personal loans between $2,000 and $50,000.
All of Citibank's personal loans have a fixed interest rate and fixed monthly payments.
You don't have to worry about rising interest rates increasing your monthly payment. Depending on the size of the loan and your needs, you can choose to payment plans that last one, two, three, four, or five years.
Loans under $10,000 or with payment periods longer than 3 years will have higher interest rates.
If you are a current Citibank customer, you can apply for a loan of $30,000 or less online.
If you need a larger loan or don't have an account at Citibank, you'll need to apply on the phone or in person.
Citibank Personal Loan Calculator
How Can I Qualify and What Fees Do I Need to Pay?
To qualify for a personal loan from Citibank you must meet the following requirements:
Annual income of $10,500 or higher
No more than one open personal loan from Citibank
If you have an existing personal loan from Citibank, it must not have been opened in the past six months.
There is no down payment required to open a personal loan and no fee for early repayment of the loan.
How Long Does It Take to Get the Money?
Once your loan has been approved, Citibank will mail a paper check to your address within 5 business days.
Approval and processing can take 2 to 3 days depending on your individual circumstances. Larger loans often take longer to process and approve than smaller loans.
Earn Rewards With Relationship Banking
Citibank's ThankYou Rewards program lets account holders earn points that can be redeemed for a variety of rewards.
You can redeem points for cash back, gift cards, merchandise, and travel. You can even use ThankYou points to pay your bills.
The cash back value of each point is $0.01, but other redemption options might offer a better value.
Depending on what type of account you have, you can earn either 50 or 125 ThankYou points each month by linking the loan to a Citibank checking account. While it might not be much, taking advantage of the offer is like getting free money.
Get a Rate Reduction
Citibank account holders get an interest rate deduction for enrolling in autopay.
If you let Citi automatically take the monthly payment from your Citibank checking account, your interest rate will automatically be reduced.
Citibank customers can get an even lower rate if they have more than $200,000 in assets with Citibank. If you meet the requirement, you'll automatically receive the reduced interest rate.
How to Get Approved for a Personal Loan
When you apply for a personal loan you'll need to provide information so the bank can determine your ability to make payments. Some of the information you'll need to provide include:
Name
Address
Date of birth
Proof of identity, such as a driver's license
Social Security number
Annual income
Proof of income, such as bank statements or pay stubs.
Verification of employment
Your credit score will also be a big factor in determining if you qualify for the loan. A good credit score will both increase your chances of receiving the loan and reduce the interest rate on the loan.
One way to improve your credit score is to reduce your credit card utilization.
The higher the percentage of your credit limit you use, the less likely it is that you are in a position to make payments on other loans. Paying off your credit card balances will reduce this ratio, improving your credit.
Another option for people who have derogatory marks, such as late or missed payments, on their credit report is to organize a pay-for-delete agreement.
Contact the lender who you did not pay and ask if they will remove the mark from your credit report if you settle your debt with them. Many will be willing to work out a deal.
Your debt-to-income ratio won't appear on your credit report but will affect your chances of getting approved.
The lower the ratio, the better your chances of getting approved. You can decrease the ratio by paying down your debts or increasing your income.
Finally, make sure that you are applying for a personal loan for the right reason. A lender is more likely to approve a loan taken for a reason like consolidating existing debts than for taking a luxury vacation.
Personal Loans from Other Lenders
Many banks and lenders offer personal loans. If you're not already a customer of Citibank or don't meet its requirements, there are other places for personal loans:
Upstart
Upstart is an online company that offers personal loans for a wide variety of needs. Loans can be as small as $1,000 and as large as $50,000. Depending on the loan, you'll have either 3 or 5 years to pay it back.
What makes Upstart stand out is its unique way assessing the default risk of its borrowers.
Most lenders look at your credit score, income, and debt-to-income ratio when deciding whether to make a loan and how much interest to charge.
Upstart also takes into account your education, area of study, and employment history. If you are well educated in and in-demand field and have a steady job history, you're more likely to qualify at Upstart, even with poor credit.
Another thing that makes Upstart stand out is that it takes just 1 day for the money to arrive in your account. If you have a very immediate need for cash, that can make all the difference.
Lending Club
Lending Club is one of the largest peer-to-peer lending websites that offer personal loans. You can take out a loan as large as $40,000 from Lending Club.
Unlike a bank, Lending Club does not make the loan to you. Instead, Lending Club connects you with other regular people who want to invest their money in personal loans.
Once you apply for the loan, Lending Club will publish the details of the loan (with identifying information removed) to investors. Investors can then decide if they'll help fund your loan, and if they will, to what extent.
Your personal loan might actually come from multiple investors. When you make payments on the loan, each person will receive their share of the payment. Lending Club offers personal loans for medical bills, vacations, home improvement, and debt consolidation.
If you want to borrow from other people rather than a big bank, Lending Club is a solid choice.
Santander Bank
Santander Bank offers personal loans amounts between $5,000 and $35,000. You can take up to 5 years to pay the loan back. You can also get a rate reduction if you make automatic payments through a Santander checking account.
The personal loan is intended to help you meet one-time expenses. And, you get a predictable monthly payment amount.
Shop Around If You're Not Already a Citibank Customer
If you're already a customer of Citibank, you should get your personal loan from Citibank.
The benefits that you get from linking your loan to a checking account can save you a lot of money over the course of the loan.
If you don't already have an account with Citibank, you should do more shopping around. Look for the bank that can offer the size of the loan you need, with the lowest fees and interest rate.