The Best Personal Loans in Alaska for 2023
Find out which local lenders in Alaska offer the best personal loans to consumers based on interest rates, fees, borrowing terms, and any available discounts.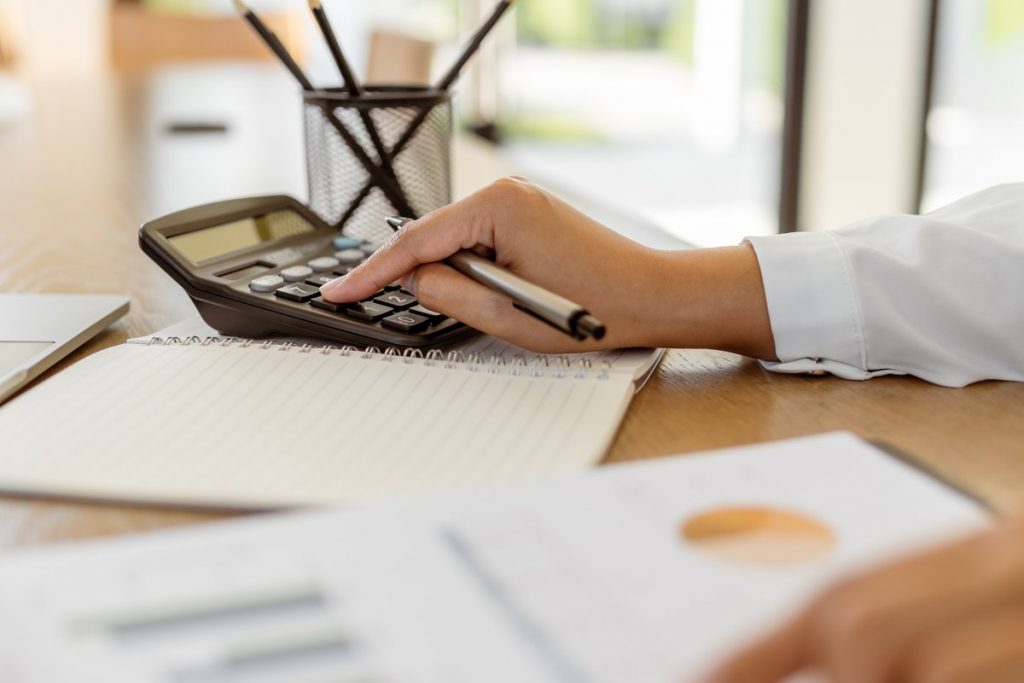 You may want to borrow money without putting up collateral to back the loan.
You could turn to a credit card, but the high variable interest rates could result in paying a lot of interest as you pay off the loan.
Other options exist. One loan type you may want to look into is an unsecured personal loan.
These loans typically have fixed interest rates and repayment periods. This allows you to pay the loan off in a set period with likely lower interest costs.
Finding the best personal loans can take time. To help, we've researched the best personal loans in Alaska. Here's what you should know.
The Best Personal Loans in Alaska
Wells Fargo
Wells Fargo offers personal loans with balances ranging from as little as $3,000 to as high as $100,000. The loan terms also have a wide range, depending on your needs. Loans can be as short as 12 months or as long as 84 months.
Wells Fargo doesn't charge origination or closing fees. They don't charge a prepayment penalty, either. Sometimes, approved loans can receive funds as soon as the same or the next business day.
KeyBank
KeyBank offers personal loans starting at a minimum loan amount of $5,000. Loans can last as long as 84 months and have no origination fees.
These loans have fixed interest rates and no prepayment penalties. In some cases, approved loans may receive their loan amount as soon as the same day.
Denali State Bank
Denali State Bank offers Kasasa personal loans. These loans offer fixed interest rates. Loan applications are processed locally, as well.
The Kasasa personal loan allows you to pay ahead and shorten the length of your loan if you wish. It even allows take-backs if you pay ahead and suddenly need the money from the extra payments for something.
How we picked these personal loans
We first researched the top 50 banks in Alaska using the FDIC's June 2021 data concerning each bank's deposit market share--covering major cities including Anchorage, Juneau, Fairbanks, Wasilla, and Sitka.
Next, we shifted our focus to finding the best personal loans at these banks using the following criteria:
Interest rates
Loan terms available
Potential loan amounts
Fees, such as application, origination, or credit check fees
Are Better Personal Loans Available at Online Lenders?
In addition to local lenders, online lenders offer personal loans. In a sense, they've created the ideal space for personal loan lending.
You can apply from the comfort of your home and receive a quick decision from an online lender. Some online lenders even allow you to check whether you're preapproved by using a soft credit check that doesn't impact your credit score.
The approval process for a formal application could take seconds or a few minutes. It may take several days at times, depending on the application and lender.
Even so, these lenders often can disburse funds as soon as the same or the next business day. Again, some lenders may take longer.
Online lenders often have lower overhead costs, so they can offer competitive rates. They also know you can easily borrow from other online personal loan lenders. This increases competition for the best loan terms.
Physical lenders know online lenders exist and that they must compete with them. This competition has likely helped drive down the cost of personal loans at many lenders.
It makes sense to compare our top options in Alaska with online lenders if you need a personal loan. Then, you can make an educated choice about which option provides the best terms for your situation.
How to Pick the Right Personal Loan for Your Needs
Finding the right personal loan is a process that should be based on your individual needs. While one person may need money as fast as possible, another individual may want the absolute lowest cost loan.
To help you find a good personal loan, here are a few major concepts you may want to rank based on their importance to you before looking for a lender and loan.
Loan amount
Some lenders offer extremely small loan amounts, as low as $100 or $1,000. Others require a higher minimum, such as $3,000 or $5,000.
On the other end of the scale, maximums may be as low as $10,000. Other lenders may offer loans up to $100,000.
However, each lender will still examine your finances before deciding how much to lend you.
Interest rates
The interest rate is the primary feature that determines the cost of your loan. Longer-term loans tend to have higher interest rates than shorter-term loans.
Still, banks offer different rates based on how they evaluate your risk. Shopping around for the best rate could save you a significant amount of money.
Lenders may advertise low rates for ideal customers with specific loan parameters. Most people do not qualify for the absolute lowest rates, though.
Fees
Lenders set their fees related to personal loans. Some lenders charge no fees. Others charge many fees.
In particular, you should watch out for application, credit check, and origination fees.
Origination fees tend to be the most costly and are usually a percentage of the loan amount. If you're charged a 2% origination fee on a $5,000 loan, you'll pay $100. This means you only receive $4,900 of the loan proceeds.
It should be easy to find lenders that don't charge these fees.
Fund disbursement
When you take out a personal loan, it may take some time for you to receive the funds. Some lenders disburse your money as fast as the same or next business day. Others may take a week or longer to provide the funds.
Loan term
When you apply for a personal loan, you specify how long you want to repay the loan. Some lenders only offered a limited number of options.
The shortest loans tend to be about a year long. Lenders may offer loan terms as long as five, seven, or even ten years.
Discount availability
Check with a lender to see if they offer any interest rate discounts before applying. You may be able to get an interest rate reduction as part of a relationship bonus or if you set up automatic payments.
What You Need to Apply for a Personal Loan
If you're ready to apply for a personal loan, it helps to have certain information available. What you're required to submit with an application may vary from bank to bank.
Here's the general information you should expect to provide:
Proof of your identity (Passport, driver's license, etc.)
Proof of your address (Mortgage statement, utility statement, etc.)
Social Security Number
Proof of your income and employment (W-2, tax returns, 1099s, etc.)
Your highest level of education
Requested amount of loan
Requested loan duration
Improve Your Chances of Getting Approved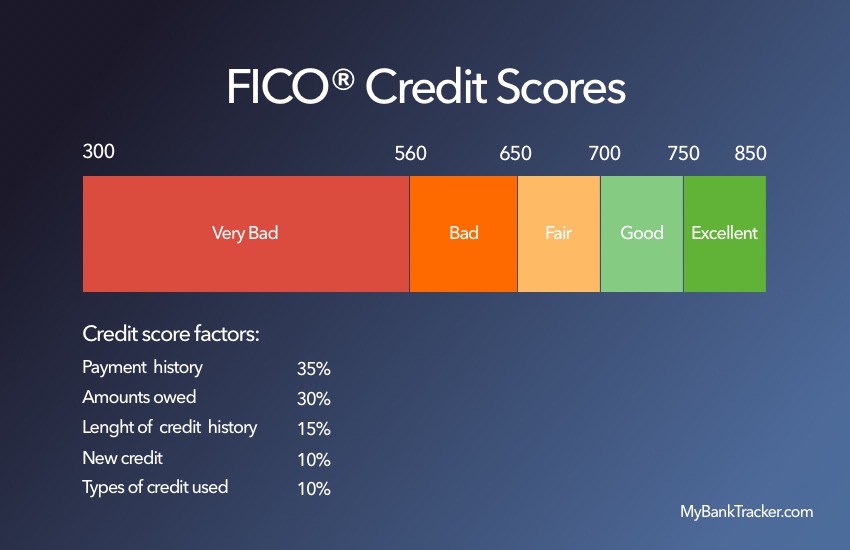 No one is guaranteed to be approved for a personal loan. You can work to increase your odds of getting approved, though.
To do this, you should focus on improving your credit utilization and debt-to-income ratios.
Start by requesting a free copy of your credit report from the three major bureaus at AnnualCreditReport.com.
Next, look over the information for any negative errors and dispute them to get them fixed.
Next, work to lower your credit utilization ratio. This is the amount of credit you use compared to your total available credit. The easiest way to do this is by paying down revolving credit lines, such as credit cards.
Lenders also look at your debt-to-income ratio, which compares your monthly debt payments to your monthly income. You can lower your debt payments by paying off debts that reduce your monthly payments.
Income is tougher to change but you may be able to time it right to ensure that your income is as high as possible before applying.
Find the Best Personal Loan for Your Situation
The best personal loan for you may be different from the best personal loan for your neighbor. When considering loans, look for the features that are most important to you.
You can start your search by considering our top personal loans for Alaska. Then, compare them to online lenders.
Don't forget to consider all costs, including fees, before you move forward with a loan. Once you've found the top lender for your situation, you can apply for a loan to start the process.
FAQs
How long does it take to get approved for a personal loan?
Each lender uses a different application process that could result in different loan approval decision speeds. Many lenders approve or deny your application instantly or in as short as 15 minutes.
Others may take a few days to a week or so to process your application. If a fast decision is necessary, ask your lender for an estimated process timeline before applying.
How long does it take to receive funds from a personal loan?
Many lenders have processes that allow you to receive loan funds as soon as the same or the next business day after approval. If your application requires further processing for approval, this may delay the timeline.
Other lenders may take up to a week or more to disburse loan funds. Verify fund disbursement timelines with your lender before applying if the timing is essential.
Can I use a personal loan for any reason?
Most lenders allow you to use funds from a personal loan for any reason. Some lenders may limit some personal loan types, though. For instance, personal loans to consolidate debt may require the funds to be sent directly to pay off the debt you're consolidating.
Check with your potential lender if this is important to you.
Will applying for a personal loan affect my credit score?
When you apply for a personal loan, the lender will perform a hard pull inquiry on your credit report. This will impact your credit score negatively for a period, whether you're approved or denied.
You may be able to apply for prequalification. Some lenders allow this with a soft pull which will not impact your credit. Still, you must formally apply and have a hard credit pull when making the final loan application.