Klarna Credit 2023 Review: Retail Financing Even With No Credit
Our review of Klarna credit looks at the retail financing program and its fees, repayment terms, borrowing amounts, and credit requirements for shoppers.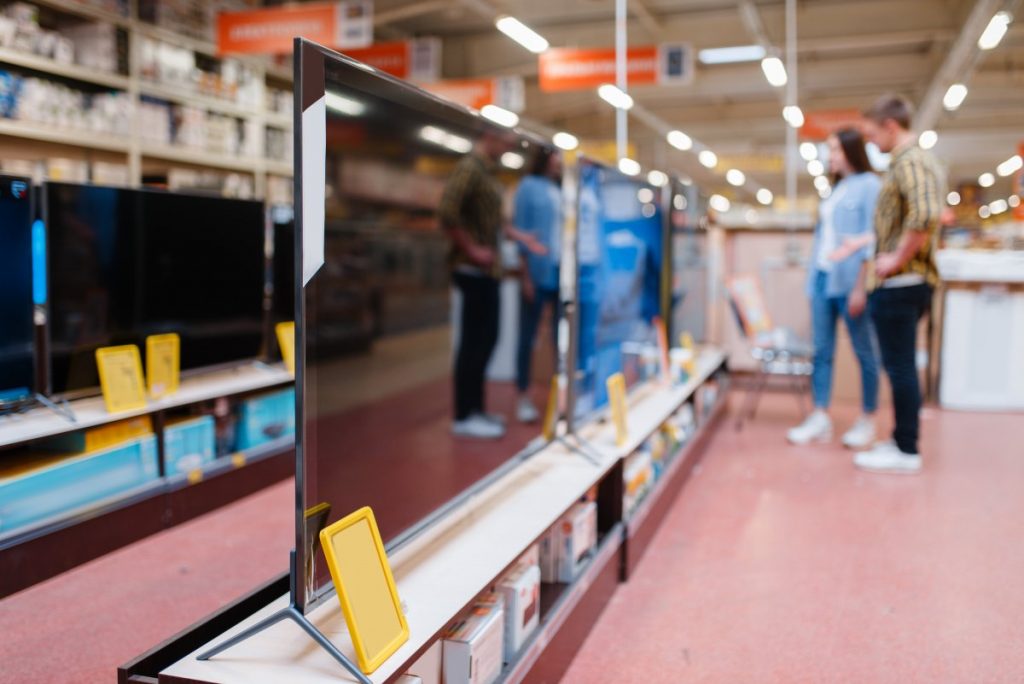 Online shopping isn't only convenient. It makes comparison shopping easier and there's the ability to use various methods of payments.
There's the option of paying for goods with a credit card, gift card, and debit card, which many consumers do. But these aren't the only options available to you. You can also use Klarna as a payment method. 
This company offers point-of-sale financing when shopping with retailers.
It's an alternative to a credit card or cash.
If shopping through the Klarna app, you can use this solution with any retailer.
Or, select this payment method when shopping with select retailers online.
What You Need to Know About Klarna Financing?
Before taking advantage of Klarna, it's important to understand how this financing works. 
Point-of-sale financing comes in handy when you need to make a big purchase, yet you don't have enough cash or available credit.
It's also a useful option when you don't have a credit history. 
How Does Klarna Work?
When shopping on a partnered retailer's website, simply add items to your online cart as usual.
Once you're ready to check out, choose the option to pay with Klarna.
From here, you're directed to Klarna's website, where you'll fill out an application for credit.
If purchasing merchandise through the Klarna shopping app, there's freedom to shop at any U.S. retailer. In which case, you'll apply for financing through the app. Once you're finished shopping, select "Pay with Klarna" to receive a one-time virtual card for use at checkout.
Request a dollar amount and choose how to repay funds. You'll then receive a unique card number that works like a regular credit card.
Whether you use Klarna when shopping on a retailer's website or via the company's app, you'll make biweekly or monthly payments using a linked personal debit or credit card. 
How Does Klarna Compare to Other Financing Options
It's important to compare other financing options to determine whether Klarna is right for you. 
When financing merchandise, you can expect to pay interest. This is usually the case when using a credit card, a loan, or other lines of credit. 
One benefit of installment payments is that the company offers zero percent interest, as long as you pay off your balance within a certain timeframe.
Short-term financing provides the cash you need for immediate purchase. Plus, Klarna might be cheaper than other financing methods. And since installment payments don't involve a hard credit check, you don't have to worry about a credit inquiry lowering your credit score.
What if you have to pay off an item over 36 months? Klarna is also useful in this situation, but it'll cost you.
Unfortunately, long-term financing with Klarna isn't cheap. What you'll pay in interest can greatly inflate the final cost of an item. 
Of course, it's always cheaper to use cash.
But if you must finance an item long-term, it might be better to look into a low-interest credit card or personal loan. These are easier to get if you have good credit.
If you're new to credit, you can also look into a secured credit card. You'll pay interest on the credit card, but it might be cheaper than the interest rate with Klarna.
If you prefer using credit or a small personal loan, contact different financial institutions, and compare rates. This includes big banks, credit unions, community banks, and online lenders.
The bottom line is that Klarna is a good financing solution if you're able to pay off your balance within 30 days to six months, or if you're new to credit and don't have a credit card.
It might not be a good idea if you need long-term financing.
Keep in mind:
If you don't have a prior credit history, payments you make to Klarna will not build your credit history. Klarna does not currently report on-time payment activity to the credit bureaus. 
One benefit of using a credit card or a traditional loan is that each timely payment will gradually increase your credit score. This can make it easier to get future credit at a favorable interest rate.
How to Pay for Klarna Orders?
The benefit of Klarna is that you can choose between multiple financing schedules.
Short-term
This includes the option to pay for purchases within 30 days. 
This is the "try before you buy" option.
You'll receive your item, which you're free to use for 30 days.
Now:
You can return it within this window, or keep it and pay the full balance. If you pay the balance within 30 days, you won't owe any interest.
If you need a little more flexibility, Klarna also offers four interest-free installment payments.
Just know that you're charged the first payment at the time of purchase.
This payment is for 25 percent of the purchase price. 
You'll have three remaining installment payments, paid every two weeks. Klarna offers this solution interest-free, too.
Understand, though, if you link a credit card to your Klarna account, your credit card issuer may charge interest if you carry the balance from month-to-month.
Long term
Another option is to pay off your credit over six to 36 months. This might seem attractive and convenient.
However, it's the costliest alternative because of the high interest rate. 
Klarna sometimes has financing incentives.
For example, if you pay off a purchase within six months, you might be eligible for interest-free financing.
What Are Credit Amounts?
Klarna doesn't disclose minimum or maximum credit amounts. According to the company's website, though, you must spend at least $10 to receive Klarna credit. 
But as far as how much you can borrow, this depends on the size of the purchase and your payment history with the company.
Look:
As a first-time user, you can expect a lower credit amount.
The more you use Klarna and successfully pay back your credit, the more you're able to borrow in the future. 
If you're approved for Klarna financing, you'll receive an email notifying you of the credit line.
What is the Minimum Credit Score?
Klarna doesn't set a minimum credit score to qualify for financing.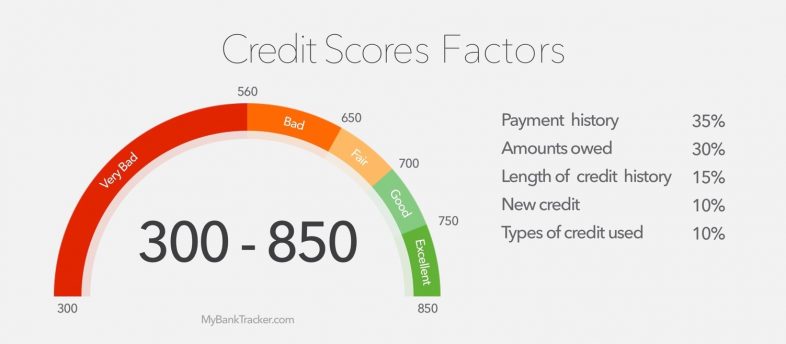 Actually, it's possible to get credit with no prior history. 
If you choose to four interest-free installment payments, the company may conduct a soft credit pull.
This does not hurt your credit score.
But if you apply for financing up to 36 months, the company will conduct a full credit check. They'll base the approval on your credit history. 
This credit check does appear as an inquiry on your credit report. Each credit inquiry can reduce your credit score by a few points.
What Are the Loan Fees?
When applying for financing through Klarna, you will not pay a loan origination fee. But if a scheduled payment is unsuccessful, Klarna may charge a late fee. 
Remember:
Klarna charges your payments to either a major debit or credit card, so make sure you have funds available in your account to avoid payment delays.
The good news is that Klarna will send a payment reminder a couple of days ahead of your due date.
How Soon Can I Get Funds?
Another benefit of Klarna is the ability to complete your order as soon as you're approved for financing. 
When applying for a bank loan or a line of credit, it can take several days (up to a week) to get approved and access funds. 
Klarna has a simple four-step credit application process. Once you submit your information, you're instantly notified of approval or denial.
What Are the Other Requirements For Klarna?
Keep in mind that you must be at least 18 years old to apply for Karna financing.
You must also have an active bank account or an active credit card, as Klarna charges payments to a linked account.
You cannot use a prepaid debit card. 
Final Word
Point-of-sale financing is fast, convenient, and often affordable. But this doesn't mean it's right for everyone. 
Klarna offers an excellent way to pay for merchandise over time. Just make sure you understand how each payment method works and then calculate the cost. If you're able to pay off the credit fast and avoid interest, it's an alternative to using a debit card or credit card. 
Of course, Klarna will charge your payments to a linked credit card or debit card.
So it's also important to have funds available in your bank account on your due dates. You should also pay off Klarna payments as soon as possible to avoid debt.