Possible Finance Personal Loans 2023 Review
Our review of personal loans from Possible Finance looks at the borrowing amounts, repayment amounts, credit requirements, and interest rates.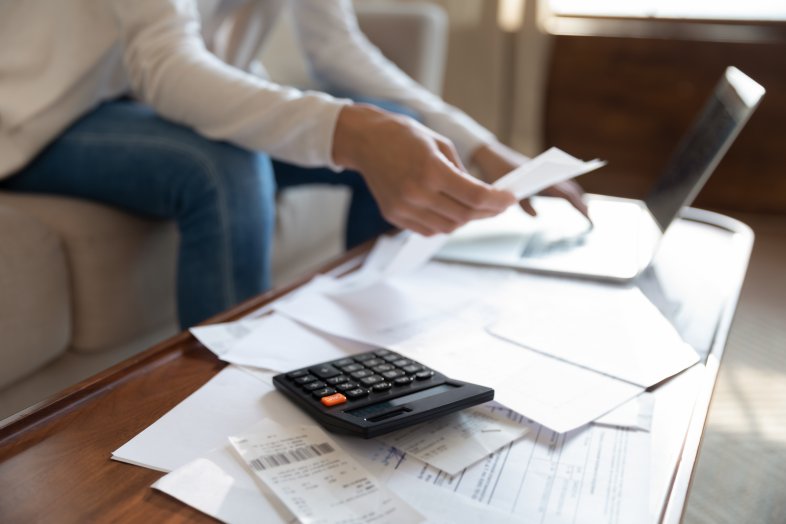 Possible Finance is a smartphone app-based personal lender that extends small personal loans to people with poor or no credit history.
When considering your application, Possible Finance looks at things like your income and expenses more than your credit.
Possible Finance offers small loans, making it best-suited for people who need to meet a small, unexpected expense.
However, its loans are quite expensive.
This review will cover everything you need to know about Possible Finance.
Possible Finance Personal Loans Pros & Cons
Small Loan Amounts
When you apply for a loan, you're probably applying for the loan for a specific reason.
That means you know precisely the amount of money that you need to borrow.
One of the important things to think about when choosing a lender is whether the lender offers loans large enough to meet your need.
Possible Finance offers loans up to $500, so the lender is best for people who only need a bit of extra cash to cover a bill. It's not a great choice for larger projects that need a lot of funding.
Repayment Period
Another important thing to think about is how long you'll have to repay the loan.
This is called the loan's term.
The longer a loan's term, the more it will cost overall, but the lower its monthly payments. Similarly, short-term loans cost less overall but more from month to month.
Possible Finance asks customers to repay their loans with payments every other week for two months.
Interest Rates
Possibly the most important aspect of any type of loan is the interest rate. The interest rate directly affects how much you pay for the loan.
Possible Finance provides its loans to people with poor or no credit, which means it takes on more lending risk than a traditional lender that looks for customers with strong credit history.
The company's interest rates reflect that increased risk.
Where a typical personal loan may charge 10% interest, plus or minus a few percent, Possible Finance charges far more, often exceeding 100% APR.
However, compared to payday lenders, which charge APRs in excess of 400%, Possible Finance is a much better deal. This makes the company an expensive, but workable middle ground between traditional lenders and potentially predatory payday lenders.
Application Requirements
To qualify for a loan from Possible Finance, you need to meet the following requirements:
A mobile device that can download and install the Possible Finance app
Valid driver's license or state-issued ID
Your social security number (SSN)
Compatible checking account

Supported by the app
About 3 months of transaction history
Recent income deposits 
A positive bank account balance
Possible Finance currently offers loans in:
Florida 
Idaho 
Ohio 
Texas 
Utah 
Washington
California
Fees
Personal loans often include fees, such as origination fees or early repayment fees. These additional charges can increase the cost of a loan, so it's important to keep them in mind when applying.
Possible Finance keeps fees to a minimum, so you mostly have to worry about the interest rate that you'll pay.
As a perk, you also have less to worry about when it comes to late payment fees. Possible offers a grace period of up to 29 days past the original due date for each payment, giving you time to catch up on your bill.
Another thing to consider is how long it takes for your lender to get your money to you.
If you need money urgently, you don't have time to your lender to take a week or two considering your application before making a decision.
Possible Finance excels at quick approval and funding. Most applications get decisions within a minute and you can get the cash within one or two business days.
Build credit with your loan
One major drawback of working with non-traditional lenders, like payday lenders, is that they don't report your loan activity to the credit bureaus.
That means:
You can't build credit with a payday loan, even if you make every payment before its due date. With no way to build credit, you're forced to rely on alternative lenders indefinitely.
Possible Finance aims to help its customers move beyond alternative lenders and reports their borrowers' activity to the credit bureaus.
So, you can build or rebuild your credit by paying your Possible Finance loan in a timely manner.
On the downside, it also means that missing payments can damage your credit further, making it even harder to qualify for loans in the future.
How to Get Approved for a Personal Loan
Unlike most personal lenders, Possible Finance doesn't take your credit history into account when you apply.
Instead, the company looks at things like your bank account balance, income, and expenses.
That makes reducing expenses, building up some savings, and increasing your income the best way to boost your chances of getting a loan from Possible Finance.
In general, the higher your income and the lower your expenses, the better your chances are. Similarly, limiting the amount that you want to borrow can boost your chances.
Improving Your Chances of Approval
If you want to apply for a traditional personal loan, there are some steps that you can take to help qualify.
Raise your credit score
Your credit score is one of the primary factors in determining whether or not you get a personal loan from a traditional lender.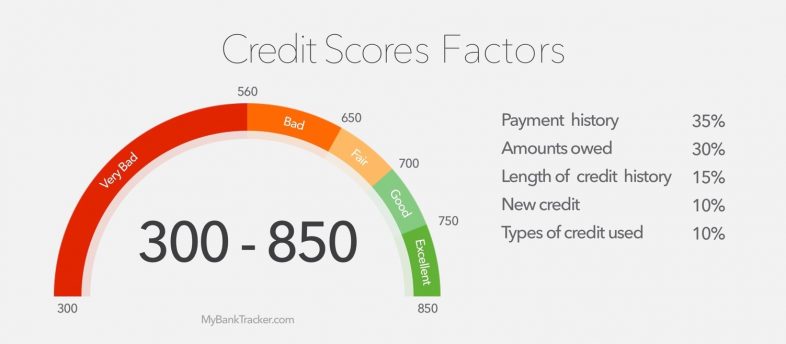 The greatest factor in determining your credit score is your payment history.
Every time you make a payment before its due date, it helps your score. Every late or missed payment hurts your score.
Unfortunately, missed and late payments have a much larger impact than timely ones, so it's essential that you always make your payments before their due date.
Another important factor is your debt, both in terms of the total amount and the amount of your credit limit that you're using.
Having less debt overall with help boost your credit score. Similarly, using a smaller portion of your credit cards' limits will increase your score.
In the long-term, the best way to build credit is to pay your bills on time and only borrow money when you need to.
Your debt-to-income ratio
Your debt-to-income (DTI) ratio compares your income to the amount of debt that you have.
While DTI ratios don't affect your credit, they affect your chances of getting a loan. In general, the lower your DTI, the better it is for your chances.
The best way to reduce your DTI is to pay down existing loan balances. This will also give your credit a boost, helping you even more.
Securing an additional sourced of income can also help with your DTI ratio, but make sure that the payment have a paper trail. 
How Does It Compare?
Possible Finance is an alternative lender, so it's a much worse deal than traditional personal lenders.
Loans from Possible Finance are many times more expensive and much more restrictive in the amounts that you can borrow and the terms of the loan that you can choose.
However, Possible Finance is a much better alternative to payday loans, which charge excessive, often predatory, interest rates, and fees.
There are other lenders that work to serve as a middle ground between payday lenders and traditional lenders. If you're considering a loan from Possible Finance, consider these alternatives.
Opploans
Opploans is a similar lender that offers small personal loans at high interest rates. Like Possible, the company helps borrowers build their credit by reporting their loan activity to the credit bureaus.
One perk of Opploans is that the company operates in far more states than Possible, meaning more people can take advantage of its loans.
Oportun
Oportun, like Possible Finance, offers no credit check loans that borrowers can use to improve their credit score over time and to meet unexpected expenses.
What sets Opportun apart is its $8,000 borrowing limit, which is higher than the competition's limits.
RISE
RISE offers two unique perks compared to other alternative lenders.
One is the opportunity to graduate to better interest rates, reducing the cost of your loan as you make timely payments.
The other is a five-day risk-free guarantee. If you change your mind, you can return your borrowed money within five days, interest and fee-free.
The Final Verdict
Possible Finance is a unique alternative lender that looks at your bank account activity to make a decision on whether to offer a loan.
The company only offers small loans and operates in just a few states, making it a viable option for only a small group of borrowers.
Despite its limitations and high costs, Possible Finance is a better choice than payday lenders, so people who really need to borrow some cash quickly should consider Possible Finance.