Self Credit Builder Loan 2023 Review
Personal loans have many practical uses. Some people get a loan to start a business, renovate their home, pay for college, and even take a vacation.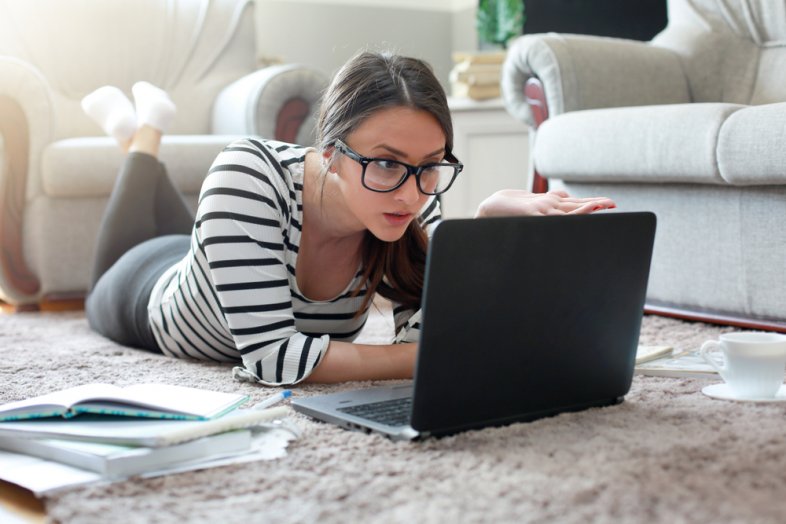 Personal loans have many practical uses. Some people get a loan to start a business, renovate their home, pay for college, and even take a vacation. 
But while personal loans are widely available, getting approved can be challenging if you have bad credit or no credit history at all. 
For this reason, many don't even attempt to apply. But what they fail to realize is that some personal loans help build credit. In fact, some loans—like Self's credit builder installment loan—are designed specifically to improve one's credit score. 
This is a unique personal loan, so it might not be the right fit for everyone. But if you're looking to build your credit history and you haven't had much success applying for other loans or credit cards, here's how a Self credit builder loan can help you.
How Does a Self Credit Builder Loan Work?
Self's credit builder account is an installment loan. But this loan is different from other types of loans you'll find at banks and credit unions. 
This loan serves a dual purpose. You're able to get approved for a loan with no credit or so-so credit. And you're able to build your credit history through timely monthly payments. 
But what makes Self different is that when you're approved for a loan, you don't get the cash—at least not immediately.
This might sound a bit confusing. Normally when you apply for a personal loan, you go to the bank and get a check within a few days. From here, you use the loan for its intended purpose, and then make monthly payments to satisfy the debt.
Traditional personal loans typically require good credit. Some banks even require collateral before giving you funds.
Self credit builder installment loans differ from a traditional bank or credit union loan. When you're approved, rather than receive funds one or two days later, funds are held in a certificate of deposit (CD) with a partnered bank. 
So in a lot of ways, you're also getting a savings account. It's still a loan, though. You're required to make monthly payments to the bank until the loan matures and you've paid back the loan amount.
Loan duration
To be clear, funds in the certificate of deposit belong to you. When you apply for a credit builder installment loan and get approved, you can choose a term based on your needs, such as 12-months or 24-months. 
Certificate of deposits are a type of savings account, but it's a time deposit. With a CD, you agree to leave funds in the bank for a certain length of time. And because you're leaving the money untouched, certificate of deposits have a higher interest rate than regular savings accounts. 
Once the CD matures, you can withdraw your money or roll it into another CD.
You'll make monthly payments until you pay off the loan, at which point you'll unlock the CD and get all money in the account. 
So you'll still receive funds like any other loan. But in this case, the bank holds onto the money until you pay it back.
Income Requirements
One good thing about a Self credit builder installment loan is that it's accessible to most people. There's no income requirements for this loan, and no credit requirements. 
Since it's a credit builder account, you can get started with absolutely no credit history.
Fees
But you might ask, why would someone choose this option over a traditional loan? 
This is a good question. In many cases, people choose credit builder loans when they need to build or reestablish their credit. 
Getting a loan or credit card with no credit history or a low credit score is challenging. Some banks even charge these applicants excessively high interest rates.
This credit builder account does involve fees. So it's important to calculate the cost to make sure you're comfortable with the charges. 
You can expect to pay an administrative fee when you set up an account, as well as finance charges. There's complete transparency, though. So you'll receive information about interest rates and finance charges to avoid surprises.
Build Your Credit History With Positive Activity
The most important feature of a Self credit builder account is that your monthly payments are reported to the major credit bureaus each month.
The bureaus are Equifax, Experian, and TransUnion.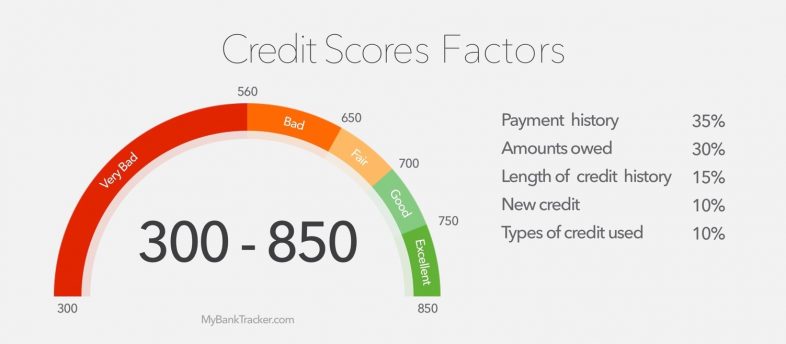 Making timely payments is crucial because payment history makes up 35 percent of your credit score.
Payments should arrive on or before your due date to keep your account in good standing.
Typically, your first monthly payment will be due approximately one month after opening your account.
Understand, however, that it might take up to 30 days to 60 days after your first payment for this account to appear on your credit report. 
You should also note that credit improvements don't happen overnight. It might take three months to notice any change in credit score.
Peace of Mind When Funds are FDIC-Insured
You'll also be happy to know that funds held in your credit builder account are also FDIC-insured. 
Self partners with three FDIC-insured banks. So when you open a credit builder account, your funds are held in a certificate deposit at one of these financial institutions.
These banks include:
Sunrise Bank
Lead Bank
Atlantic Capital Bank
Freedom to Close Your Account at Anytime
Even though funds in your account aren't available until maturity, there's the option to close your credit builder account early if you're having financial hardship. 
There's an early withdrawal fee, but it will not exceed $5. The fee is based on the account size.
It makes sense to close or cancel your credit builder account if you're no longer able to make payments.
Closing the account is better than missing a payment. A missed payment could result in late fees and a negative mark on your credit report.
When closing an account early, you're still responsible for any remaining balance on the loan. The CD is liquidated to pay off this balance, and then you'll receive any remaining funds. 
Keep in mind that one aspect of building credit is making timely payments over an extended length of time.
So if you open a credit builder account, and then close the account a few months later, this might not be enough time to improve your credit score.
How to Get Approved for a Self Credit Builder Account?
Getting approved for a Self credit builder account will be easier than getting approved for a personal loan through a bank or credit union.
Still, you must meet certain minimum requirements.
To get approved, you must be at least 18 years old, a U.S. citizen or permanent resident, and be able to verify your identity. 
To verify identity, you'll answer a series of multiple choice questions about your credit history, if you have one. If you don't have a credit history, Self provides additional steps to confirm your identity.
Be aware:
You're not able to make loan payments with a check.
If opening a Self credit builder account, you'll need to have either a prepaid card, a bank account, or a debit card for making your payments.
Keep in mind, too, that this credit builder account uses ChexSystems to determine whether you're eligible. 
This is a database of your past retail banking history. If you're denied an account, it won't be because of your credit history.
Denials are most likely due to information on your ChexSystem report, which you'll be able to request and review.
How Does Self Compare to Other Personal Loans?
Compared to other personal loans, a Self credit builder installment loan is easier to get with no credit history or a bad credit history. 
The primary difference with this account is that you don't receive funds immediately, and you'll only get your cash once the loan matures and you've made all loan payments. 
Even after the loan matures, it can take up to 14 days to get your money. So basically, this credit builder account provides a way to save money and build your credit.
But of course, it's always smart to shop around and compare other options.
As you look at other accounts, make sure you understand account fees, interest rates, and eligibility requirements to determine whether it's the right account for you. 
If you're comparing other credit builder accounts, make sure the bank will report your account activity to all of the main credit bureaus each month.
Final Word: Is Self Right for You?
A Self credit builder account is perfect if you need to establish or rebuild credit and can't get approved for other loans. This loan is available in all 50 states, and it's a great alternative to a secured credit card.
But this type of account is more suitable for people who don't need immediate access to loan funds.
If you need cash now, you're better off applying for a traditional personal loan.
Just know that if you don't have a great credit history, a traditional loan may require a cosigner and collateral.