Zippyloan Loan 2023 Review: Small, Fast Loans for All Credit Ranges
Our review of Zippyloan looks at the loan amounts, repayment periods, interest rates, and speed of disbursement of these small loans with partnered lenders.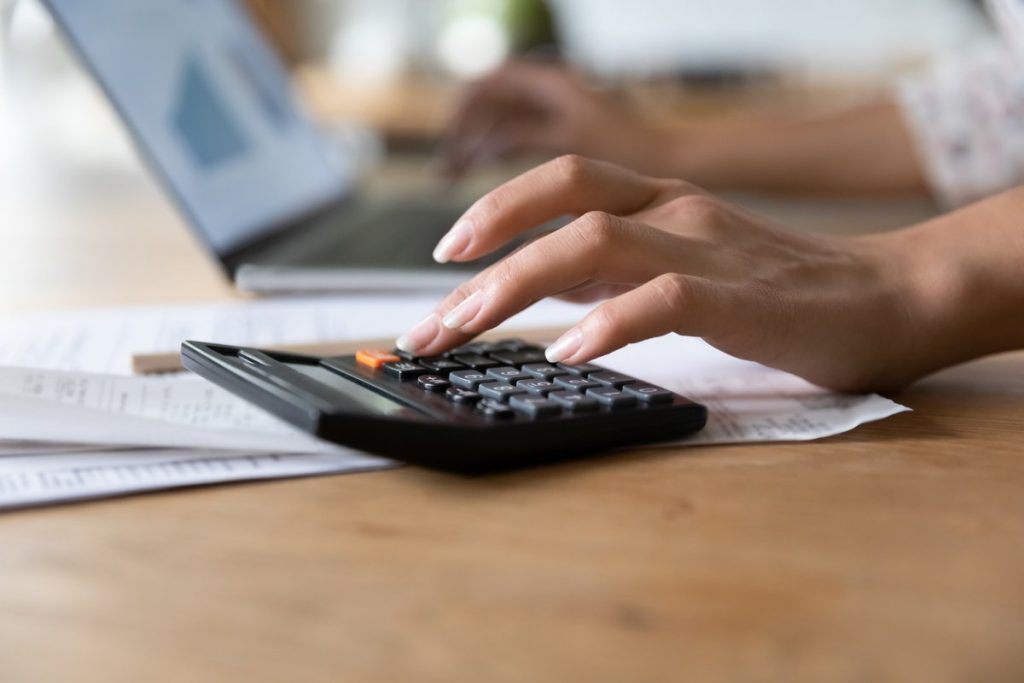 Whether you need a short-term loan or a long-term loan, Zippyloan can provide the cash you need in about one business day.
Some people use a traditional lender for a personal loan, but this company aims to offer a faster, easier way to get funds.
Zippyloan isn't a bank, but rather a platform that connects borrowers with lenders. These lenders issue loans for different purposes. Use cash to pay a bill, consolidate debt, take a vacation, or make home improvements. 
With any type of loan provider, though, it's vital to understand how financing works to avoid surprises.
Zippyloan Pros & Cons
Pros
Cons

Low borrowing minimum
Quick approval and fund disbursement (if approved)
No minimum credit score requirement

Maximum loan amount is relatively low
Interest rates are relatively high
How Does Zipplyloan Work?
Here's what you need to know about Zippyloan to determine whether this is the right financial move for you.
1. What is the loan amount?
Personal loan limits vary by lender. Some financial institutions only offer small, short-term loans whereas others have higher minimum and maximum loan requirements. 
With Zippyloan's network of lenders, there's the flexibility to get either a short-term loan or a long-term loan between $100 and $15,000.
2. What is the loan duration?
Zippyloan's network of lenders offer flexible repayment schedules based on your need -- ranging from 6 months to 72 months. 
If you're looking for a short-term loan (or a payday loan), you'll repay the balance in full as soon as your next payday. For a larger loan, though, you'll likely need a longer repayment term. 
In this case, the platform will connect you with a lender that allows multiple installment payments.
3. What is the minimum income requirement?
When using Zippyloan to get a personal loan, there's no minimum income required to qualify.
However, you're required to have a regular income source.
So:
You must provide detailed personal information and employment information.
Some lenders will use an online verification system to confirm this, and they might ask that you submit income statements such as a recent paycheck.
4. What is the minimum credit requirement?
The good news about Zippyloan is that you can get approved regardless of your credit history. 
There's no minimum credit score to submit an application. Just remember that Zippyloan isn't a lender and doesn't issue funds. So your ability to qualify with poor credit will depend on their network of lenders. 
Some of these lenders work with all credit types including borrowers with bad credit.
That said:
Zippyloan doesn't guarantee a lender match.
5. How soon can you get borrowed funds?
It can take up to a week to get funds when applying for a personal loan through a bank or credit union.
Fortunately, Zippyloan works faster than traditional financing. 
It only takes a few minutes to complete an application.
If you're approved, you can get funds deposited in your bank account as soon as the next business day. 
6. What fees are involved?
With any personal loan, you can expect to pay interest.
Zippyloan's network of lenders offer competitive interest rates on long-term installment personal loans. Rates will vary, though, depending on your credit history and the loan amount. 
If you're applying for a small, short-term loan through the company's network of lenders, you'll pay a loan fee.
The fee will vary depending on the lender and the amount you borrow. 
For example, one lender might charge $10 for every $100 you borrow, whereas another lender might charge $30 for every $100 you borrow.
Keep in mind that short-term loans are often due in full within 14 days. Therefore, payday loans have a high annual percentage rate.
Other Features
Not only is good credit crucial to getting approved for a personal loan, having a personal loan can help build or rebuild your credit.
One benefit of using Zippyloan's network of lenders is that many of these lenders will report your timely payments to the three major credit bureaus. These include Experian, Equifax, and TransUnion. Timely payments add positive history to your credit report which helps improve your credit score.
Typically, lenders only report credit activity on long-term loans. So if you get a short-term payday loan, this information might not appear on your credit file.
Getting a personal loan through Zippyloan is also beneficial because these loans are often unsecured. 
This differs from a traditional bank or credit union loan, which are sometimes secured. For these loans, you need to offer collateral such as a vehicle title to qualify. If you don't repay the loan, the lender can claim your property as repayment.
Unsecured loans are attractive because borrowers don't have to pledge personal property. Just know that without security, these loans will have a higher interest rate. And depending on the lender, a low credit score might prevent getting a personal loan without collateral.
How to Get Approved for a Zippyloan
Zippyloan doesn't have a long application process. To get started, you must complete an online form. This shouldn't take longer than five minutes. 
Based on the information you provide, Zippyloan will connect you with a lender. If you agree to the lender's loan terms, you'll e-sign the loan agreement. The lender will then deposit money into your bank account by the next business day.
You only need a few pieces of information to start the loan process. This includes your name, address, and income/employment information. 
Keep in mind, too, you must be at least 18 years old or older to qualify. Although a bad credit history doesn't prevent an approval, understand that certain lenders within the network only work with borrowers who have excellent credit. 
If you have a bad credit history, Zippyloan can match you with a lender that accommodates subprime borrowers.
But even though credit doesn't matter with Zippyloan, a higher credit score does increase your chances of getting approved and receiving the best offers from lenders. 
It doesn't hurt to check your credit before applying. You can get your credit report from AnnualCreditReport.com, and your credit score from MyFico.com. 
If you have a low score, take steps to improve your FICO rating. This includes paying your bills on time and paying down any prior debt.
Raising your credit score doesn't only help you qualify for a long-term loan, it can help you get a loan with a low interest rate. This can save hundreds over the life of the loan.
Compared to Other Personal Loan Lenders
Zippyloan is unique because the company isn't a bank and doesn't issue loans — but connects you with a lender. 
Even after the company matches you with a lender, it's important to shop around and compare loan rates and fees. Loans can vary considerably from lender to lender.
For example, Lender A might quote one interest rate, yet Lender B quotes a much lower rate for the exact same amount. Comparison shopping is the easiest way to save money.
Ideally, you should request rate quotes from at least three different lenders.
Factors to consider when comparing personal loans include: 
minimum and maximum loan amounts
loan ranges
interest rates
loan fees 
pre-payment penalty
credit requirements
In addition to using Zippyloan to find a loan, contact your personal bank.
Your financial institution might offer competitive rates and terms based of your existing relationship.
Alternatives to Short-Term Loans
But although a Zippyloan short-term loan can provide cash for an emergency like a medical bill, utility bill, or car repair, short-term loans are costly.
So consider alternatives before applying.
For example, do you have a low-rate credit card? If so, using a credit card might be cheaper. Just make sure you're in a position to pay off the balance within the next month. 
Another option is to ask your employer for a paycheck advance. This is when your employer advances money from a future paycheck, and then deducts the amount from your check. 
It's an interest-free option that doesn't involve a credit check.
Final Word
Zippyloan is great if you're looking for a personal loan, but you don't have a particular lender in mind.
The company works with a network of lenders, and based on your loan needs and credit, they can match you with the right one. 
Although an option, these unsecured loans can be expensive, though. Short-term loans have high APRs.
And since collateral isn't required for a long-term loan, you'll pay a higher rate. It might be cheaper to apply for a secured personal loan through a bank or credit union (if you have collateral).  
The upside:
Bad credit doesn't prevent an approval.
These loans are useful if you can't qualify for a traditional loan, and you're looking to rebuild your credit history.