Checking Accounts vs. Savings Accounts: What's the Difference?
Learn the differences between a checking account and a savings account. Compare their features to determine which account may be better for you right now.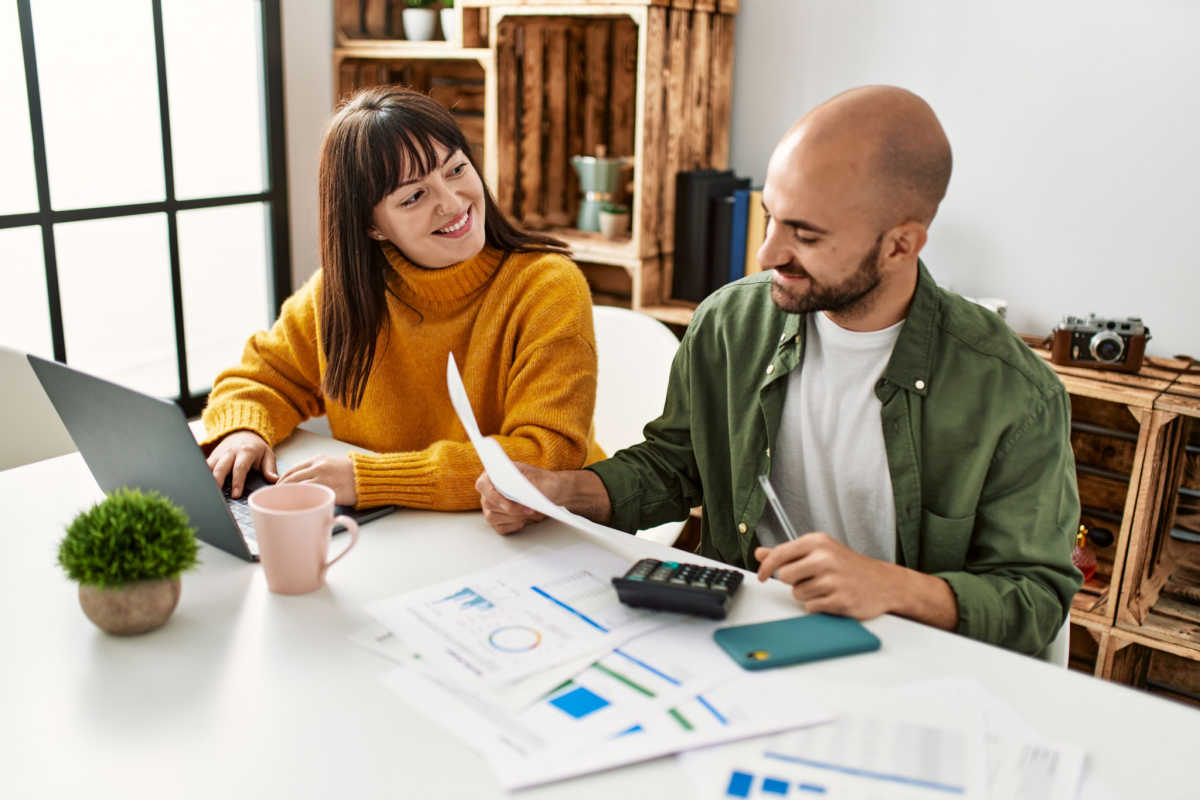 Opening a bank account gives you more power to manage your money effectively.
If you haven't had a bank account, you may wonder if you should open a checking or savings account first.
Here are the differences between checking accounts vs. savings accounts, which are two types of deposit accounts. This can help you determine which type may work best for your situation.
Checking Accounts vs. Savings Accounts
Type of bank account
Checking accounts
Savings accounts
Ideal purpose
Frequent transactions as a central hub for your finances
Accumulating an account balance
Debit or ATM card?
Debit card for card payments and ATM access
ATM card for ATM access (not available with all savings accounts)
Limits on transactions
No
Yes; many don't allow for more than six (6) withdrawals per month
Fees to expect?

Monthly service charge
Out-of-ATM transaction fees
Overdraft fees
Stop payment fees
Wire transfer fees

Monthly service charge
Excess transaction fees
Out-of-network ATM fees

Earns interest?
Yes, commonly with premium checking, online checking, and rewards checking accounts
Yes; much higher interest rates with online banks
What is a Checking Account?
A checking account is a bank account used to make day-to-day transactions. For most people, this is their primary account where they deposit paychecks and pay bills.
Making all your financial transactions through a checking account can be a powerful tool. It allows you to track your income and expenses.
Then, you can use that information to optimize your finances.
Checking accounts do not typically pay interest. If they do pay interest, the interest rate is usually extremely low.
For this reason, the money you don't plan to spend in the near term should not generally be kept in these accounts.
Compare Checking Account Options
Make sure that you look at other checking accounts that could be better for you:
What is a Savings Account?
A savings account is used for saving money you don't plan to spend in the near future.
These accounts are used to protect your money. They also give your money potential to grow a small bit by earning interest, in most cases.
Many people use savings accounts to safely store an emergency fund or future down payment for a home.
Savings accounts may limit the number and types of transactions you can make from the accounts. For this reason, it doesn't make sense to use a savings account as a transactional account.
Compare Savings Options
Be sure to check out more savings accounts worth considering:
Key Differences Between Checking Accounts vs. Savings Accounts
Now we understand the basics of a checking account and a savings account.
Let's dig into the more subtle differences.
Accessibility
Checking accounts are generally more accessible than savings accounts.
Most checking accounts give you the option of having paper checks you can use to spend the funds in your account.
They often come with a debit card. This card lets you make transactions at stores, online, or withdraw funds at an ATM.
You may have other options to use funds in your account, including digital wallet apps.
A savings account may come with an ATM card. This only allows you to withdraw funds from an ATM. Not all banks offer this feature.
You can't write checks or use a traditional debit card to make transactions from this account type.
Instead, you may be limited to withdrawing funds at a bank branch or transferring them to a checking account.
Limitations
Checking accounts may limit the number of transactions you can make without incurring fees from the bank. However, these accounts have traditionally allowed as many transactions as your bank chooses.
Savings accounts are a different story. Regulation D had limited savings accounts through a withdrawal limit of six of certain types of transactions per month. In 2020, the Federal Reserve changed Regulation D to remove this restriction.
Despite the Regulation D restriction no longer applying, many banks still follow the old Regulation D rules.
Other financial institutions have increased the number of transactions allowed in a savings account but still have limits. Some have completely removed transaction limits.
Check with your bank or the bank you're considering to see what limitations they put on savings account transactions.
Interest
The interest rates offered on these account types can be similar or vastly different depending on the bank you use.
Some banks offer little to no interest on both checking and savings accounts. Online banks tend to offer interest on both account types.
Still, checking accounts almost always have lower interest rates than savings accounts. You may also have to meet the minimum balance or other requirements to earn interest in these accounts.
Keeping your money in a savings account usually provides more potential interest if you want your money to grow over time.
Fees
Checking accounts tend to allow more types of transactions. As such, they come with more potential fees than savings accounts.
Most savings accounts only charge fees if you don't meet a minimum balance requirement or exceed the maximum number of transactions allowed per statement period.
Checking accounts usually have a long list of fees you may be charged for different types of transactions. These can include:
Monthly maintenance fees
Non-sufficient funds fees
ATM fees
Foreign transaction fees
Some banks may offer services to avoid some of these fees. One common example is overdraft protection. Read the fine print to make sure you fully understand them.
How to Choose Which Is Right For You
Most people start by opening a checking account. They use it to get their paychecks direct deposited and as a spending account.
Then, they open a savings account when they're ready to start saving.
You may feel like you need to decide whether a checking or savings account is best for your situation to get started. Thankfully, you don't have to choose. You can have both.
You may want to shop for a bank that offers outstanding checking and savings accounts to keep your banking at the same institution.
You could decide to keep each account type at different banks if you wish.
Either way, having both types of accounts is a good idea to help you build a solid financial base.
Which Account is Safer for My Money?
Technically both checking and savings accounts should be a safe place for your money.
As long as you bank with an insured institution, your money should be insured from the bank failing.
Banks must be FDIC members to have this coverage. Credit unions must be NCUA members to have coverage. These programs generally offer $250,000 of coverage per account type per person.
That said:
Your bank accounts can be subject to other types of risk.
Savings accounts are generally safer because you don't make many transactions directly from the account. This protects your account credentials. It does this by minimizing the potential of the credentials falling into the wrong hands.
Your checking account is likely more vulnerable, depending on how you use it.
Checks have your account number on them. Your debit card allows transactions to be made out of your checking account.
If the information from these tools falls into a criminal's hands, they may use it to make transactions from your account.
If you catch and report fraud within a short time frame, your bank should investigate and reverse the charges. Still, this can leave you without money in your checking account when you need it until the claim is settled.
Should I Choose An Online Bank for a Checking or Savings Account?
You may have heard online banks offer great checking and saving account options.
These banks don't have to pay the high costs of maintaining physical locations. Because of this, they can usually offer better perks and interest rates than many brick-and-mortar banks.
In fact:
Interest rates on savings accounts are generally several times the national average. This can make a massive difference if you keep a decent amount of money in a savings account for an extended period.
If you never visit your bank's branch, chances are an online checking or savings account could be a great fit. Most online banks have large ATM networks, intuitive mobile apps, and online banking access. Some even waive ATM fees.
Branch access
The problems arise when you need to visit a physical branch. Online banks usually have no branches, so you'll have to work with the bank to find an alternative solution to your problem.
Thankfully, these banks usually have excellent customer support departments to help you.
A physical bank will likely be your best option if you use branches rather than other service options. Physical banks usually have a longer and more expensive fee schedule than online banks, though.
How to Pick a Checking Account
If you're ready to pick a checking account, you should carefully consider which bank you open your account with.
Monthly fee
Many checking accounts have monthly fees if you don't meet the minimum monthly requirements. It makes zero sense to pay these fees for most people.
Instead, look for a bank account that doesn't charge monthly fees at all. Several of the best checking accounts offer this feature.
Other service fees
Next, consider other fees the account charges you'd expect to incur in a regular month and try to minimize them. These fees could include:
Out-of-network ATM fees
Wire transfer fees
Stop payment fees
Overdraft fees
Access
Don't forget to consider convenience.
If you plan to use ATMs or branches often, make sure the bank has locations in the areas you regularly visit. An online bank may be a good fit if you don't plan to use branches.
Interest earnings
Finally, finding a checking account that pays interest could be a nice perk. Online banks tend to offer higher interest rates than brick-and-mortar banks and credit unions.
Still, an account that pays interest is better than one that does not if all other factors are equal.
How to Pick a Savings Account
Picking a savings account is generally easier than picking a checking account.
Monthly fees
Most savings accounts aren't focused on charging fees, but some still exist. Avoid paying a monthly service fee if at all possible. You may have to pay a fee if your account exceeds the number of allowed transactions per statement period.
Interest rates
Instead, most people focus on the interest rate a savings account pays. The highest rates tend to be offered by high-yield online savings accounts.
Because this is somewhere you plan to store money for the long term, finding one of the best interest rates available could be very important.
Account access & management
Don't forget you still need to access your money. Most online savings accounts allow you to transfer money to a checking account at a local bank in a couple of days. This should allow plenty of access.
You can likely access your funds through a mobile app, although some savings accounts also come with ATM cards. A local bank may be a better bet if you want immediate access.
Take Action
Now you understand the differences between checking accounts vs. savings accounts. With this knowledge, you can determine which types of accounts best fit your current needs.
Before you open an account, compare your bank account options. Remember, online accounts generally provide more perks, better interest rates, and charge fewer fees.
Once you've found your top pick, take action and open an account to start managing your finances more effectively.
After you have a checking and savings account, you may want to consider other products and services.
Often, a bank offers certificates of deposit, money market accounts, and other products that may also fit your needs.