How to Use a Money Market Account to Reach Your Savings Goals
Learn how you can use a money market account as part of your strategy to reach your savings goals faster.
This is a sponsored article that was reviewed by the bank advertiser prior to publication.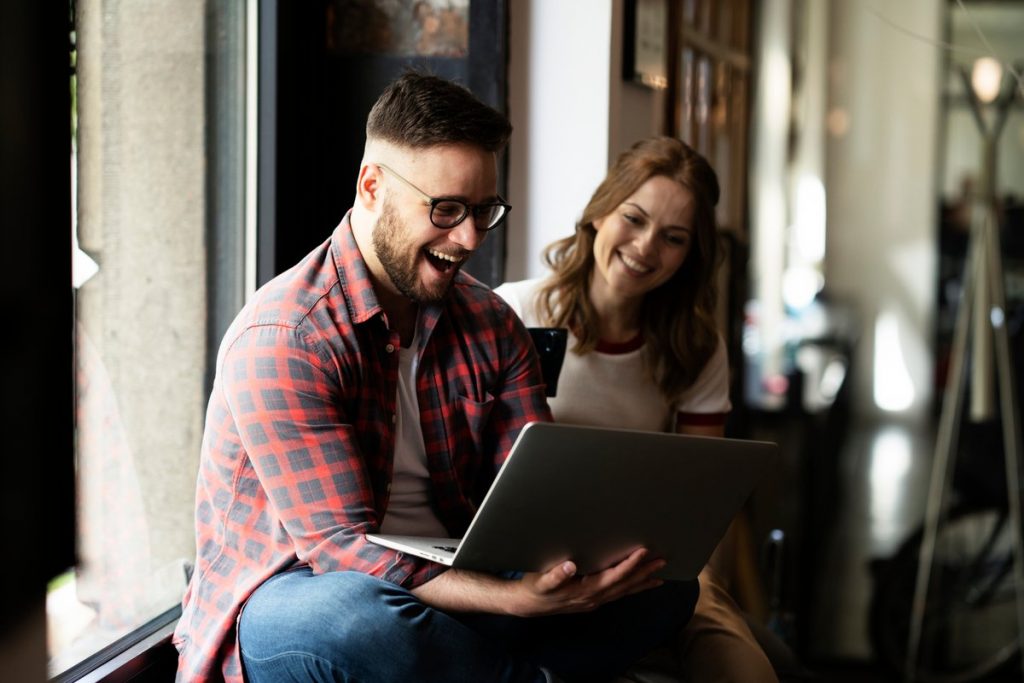 For savers who want to accelerate their progress towards their financial goals, a money market account can be a better option than a typical savings account.
An excellent example of this is the CIT Bank Money Market Account, which offers 10 times the national average rate1. This rate is significantly higher than any savings account from a brick-and-mortar bank.
To learn more about money market accounts and how you can use them to build your savings, read on.
What is a Money Market Account (MMA)?
A money market account is an interest-bearing deposit account that has many similarities to a savings account. However, it is usually designed for higher balances and may come with more ways to access those funds.
How it is similar to a savings account
Like a savings account, you can deposit and withdraw money from a money market account, and the balance kept in the account will likely earn interest. When held at FDIC-insured banks2, the money in savings accounts and money market accounts is covered by the exact same deposit insurance in the event of bank failure.
How it differs from a savings account
Money market accounts often reward savers with larger balances, so maintaining those balances may earn a higher interest rate, allowing savers to grow their cash faster than with a savings account. Money market accounts may also have higher monthly fees, which require larger balances to waive those fees. However, money market accounts from online banks tend to have no monthly fees or minimum balance requirements.
Moreover, money market accounts may come with increased accessibility, often through debit card access and/or the ability to write paper checks – similar to what you'd get from a checking account.
Compare Savings Options
Be sure to check out more savings accounts worth considering:
Tips to Save Smarter
More often than not, reaching any savings goal is a test of consistency. One highly-recommended strategy is to automate the act of setting aside savings toward any particular goal.
Direct deposits and recurring fund transfers are the easiest ways to minimize the effort of putting cash into your money market account.
Direct deposit
If you receive income through direct deposit, you may request that your paycheck or government benefits go entirely into your money market account. Then, you can take out just what you need to pay bills and expenses.
Additionally, your employer may allow partial direct deposits so that a portion of your wages goes into your checking account and a portion into your money market account.
Recurring transfers
One of the best ways to build savings effortlessly is to set up recurring transfers. Most banks allow customers to schedule automatic transfers from another bank account into your money market account, with the ability to choose the frequency of these transfers (e.g., weekly, bi-weekly, or monthly).
Factors to Consider When Choosing an MMA
With many money market accounts out there, it can be a tough decision to pick one for yourself. Here are some key factors that you should consider to help guide you in your choice:
Interest rates
Perhaps the most attractive feature of a money market account is the interest rate. The higher the Annual Percentage Yield (APY), the more interest you will earn on your balance. Naturally, you want a higher interest rate to reach your savings goals faster.
Typically, online banks such as CIT Bank's Money Market account – and even the CIT Bank Savings Connect account – offer highly competitive interest rates.
Fees
Like many bank accounts, a money market account often comes with a monthly service charge, in addition to other possible service fees. Again, online money market accounts will likely offer the lowest and the fewest fees compared to similar offerings from brick-and-mortar banks.
Convenience
Money market accounts may remind consumers of a checking account in that they might (depending on the bank) offer a debit or ATM card for cash withdrawals. Furthermore, they may offer check-writing capabilities, which allow you to use those funds to pay bills or other people if needed.
Depending on the bank, other features may be available. For instance, CIT Bank allows customers to pay bills and make Zelle3 payments.
That said, given that money market accounts are focused on savings, you don't want to access the money on a regular basis. Rather, ensure your checking account is well-funded for everyday banking needs.
Online and mobile banking
Digital banking tools have become essential to helping consumers manage their bank accounts. So, it's important that a money market account comes with online and mobile banking features that will help you track and access your account.
For example, you may want a well-designed mobile banking app that comes with mobile check deposit and the ability to set up account notifications.
Conclusion
For the most part, you can treat a money market account as a more advanced version of a savings account.
If you can take advantage of the higher interest rates commonly offered by MMAs (especially those offered by online banks such as CIT), you'll be able to hit your savings goals quicker.
Disclosures:
Based on comparison to the national average Annual Percentage Yield (APY) on money market accounts as published in the FDIC Monthly National Rates and Rate Caps, accurate as of April 18, 2022.

First-Citizens Bank & Trust Company and its CIT Bank and OneWest Bank divisions are the same FDIC-Insured Institution. Deposits held under each name are not separately insured but are combined to determine whether a depositor has exceeded the $250,000 federal insurance deposit limit, per depositor for each ownership category. For purposes of calculating aggregate deposits, you should include deposits held in First-Citizens Bank & Trust Company, OneWest Bank and CIT Bank.

Must have a bank account in the U.S. to use Zelle. Transactions typically occur in minutes when the recipient's email address or U.S. mobile number is already enrolled with Zelle. Zelle and the Zelle related marks are wholly owned by Early Warning Services, LLC and are used herein under license.