Bread Savings High Yield Savings Account 2023 Review
Our review of the Bread Savings High Yield Savings Account looks at the interest rate, fees, and account features that help customers save smarter.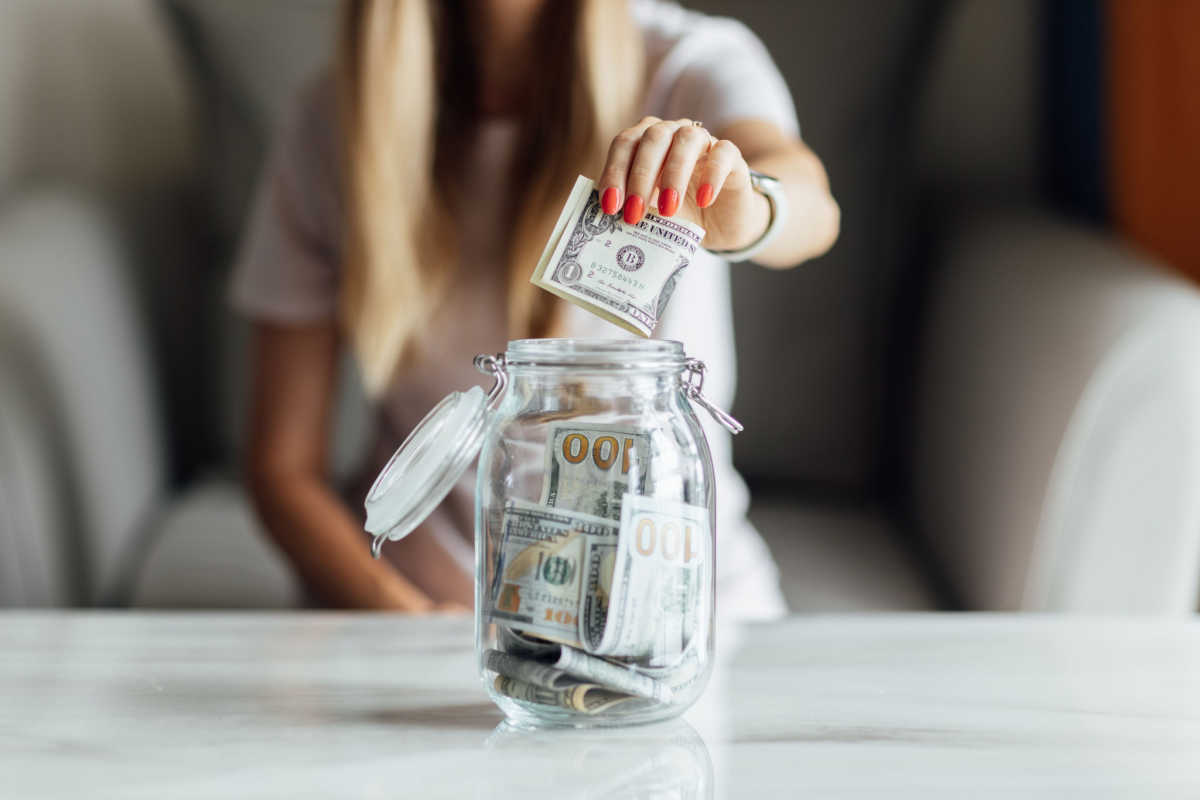 Need to open a savings account?
You could go to your local bank to open one. Or you could choose an online savings account instead.
Online savings accounts can offer competitive rates--and potentially fewer fees.
If you're looking for the best online bank for savers, Bread Savings is one option to consider.
Bread Savings is the digital branch of Comenity Capital Bank. This FDIC-insured bank offers a very attractive savings account due to its high interest rate
This review takes a closer look at the Bread Savings High Yield Savings Account to help you decide if it's right for you.
Bread Savings High Yield Savings Account Pros & Cons
Compare Savings Options
Be sure to check out more savings accounts worth considering:
High Interest Rate
If you're setting aside money for specific financial goals, it pays to earn interest on those deposits.
The higher your interest rate and annual percentage yield (APY), the more your money could grow. So it makes sense to look for savings accounts with the best rates.
Bread Savings's High Yield Savings Account offers an APY that's on par with what other online banks offer.
You'll need $100 to open one of these accounts and earn interest. The maximum deposit balance limit is $10 million per account holder.
Interest is accrued and compounded daily, then credited to your account monthly.
This is a variable APY, which means it can go up or down over time.
All balances earn the same APY. So whether you're saving $500 or $5 million in your account, you still enjoy the same great rate.
No Hidden Fees
Keeping fees to a minimum with a savings account matters.
Fees can be an obstacle to growing your savings if they're eating away at your interest earnings. So aside from comparing savings account rates, it's also important to consider fees.
The Bread Savings High Yield Savings Account has no hidden fees, including:
No monthly maintenance fee
No fees for ACH transfers
No fees for paperless statements
No fees for incoming wire transfers
Savings accounts at traditional banks are more likely to charge monthly maintenance fees or minimum balance fees. And you may pay a fee for paper statements or wire transfers.
Fewer fees is typical of online banks, though there are some online savings accounts that charge them. But, Bread Savings aims to keep the fees to a minimum.
For example, there's no excess withdrawal fee listed on the bank's website. This means you're not penalized for taking money out of your savings account if you need to.
There are, however, a few fees to be aware of.
Bread Savings High Yield Savings Account Fees
| Type | Fee |
| --- | --- |
| Monthly maintenance fee | $0 |
| Excess pre-authorized withdrawals, transfers or checks | $0 (excess withdrawals may be denied or lead to account closure) |
| Paper statement fee | $5 |
| Official check request for withdrawals from your account | $15 |
| Outgoing wire transfer fee | $25 |
Opening, Accessing, and Managing Your Account
Since Bread Savings is all digital, account opening is done online.
To open a Bread Savings High Yield Savings Account, you'll need to share some basic info, including:
Your name
Email address
Phone number
Social Security number
Date of birth
You'll also need a valid government-issued ID to open an account.
If you're opening a joint account with someone else, both of you would need to provide all the required information.
Funding your new savings account
Once your new savings account is open, you'll need to deposit a minimum of $100 to fund it.
You can do that by linking it to an external account at another bank. Bread Savings requires you to make your initial deposit via ACH transfer.
Once you've linked an external bank account and make your first deposit, you can add money to your account by:
Direct deposit
Wire transfer
Mobile check deposit
Again, incoming wire transfers are free. It's also free to set up direct deposit.
You'll just need to fill out a direct deposit form with your payee. The form should include Bread Savings' routing number and your account number.
You can make unlimited deposits through the Bread Savings mobile app. The mobile check deposit feature makes it easy to add checks to your account.
That's a plus since some banks limit how much you can add through mobile check deposit daily, weekly and monthly.
Funds availability
You'll start earning interest on deposits immediately, though you may not be able to access those funds right away.
Each account opened is considered new for the first 30 days. For new accounts, ACH transfer deposits are generally available on the tenth business day after the transfer is received.
That means if you make a deposit you'll have a little bit of wait before it's included in your available funds. But if you're trying to save money, not spend it, that may not matter much.
Deposits received after 5 p.m. CT are received the next business day.
Bread Savings reserves the right to require you to give seven days advance written notice before withdrawing or transferring money out of your savings account.
No ATM Access Available
Having an ATM card linked to your savings account can be handy if you need to withdraw cash.
Some online banks and traditional banks offer this feature with savings accounts. Bread Savings, however, is not one of them.
You won't get an ATM card or debit card with this account. The only way to withdraw money is via ACH transfer or wire transfer.
But that's in keeping with Bread Savings' mission, which is helping people to grow their savings.
Mobile and Online Banking Access
Bread Savings gives you two ways to access your savings: online and mobile banking.
In terms of the features that come with each one, they're about what you'd expect of a basic online or mobile banking app.
For example, you can log in to:
Check savings account balances
Open a new high yield savings account
Open a certificate of deposit account
Schedule an ACH transfer to an external bank account
Schedule a wire transfer
Review digital statements
Review account terms, fees and interest rates
You can also find some helpful money management resources on the Bread Savings website.
Those include savings calculators, banking forms and a library of personal finance articles.
What to Consider When Shopping for a Savings Account
Finding the right savings account means doing a little research beforehand.
You could ask around to see what friends or family say is the best savings account. And reading reviews online (like this one) can help you learn more about a particular savings account's features or benefits.
As you shop around for the best savings account, here are some of the most important things to weigh:
APY
The APY you can earn on a savings account matters. The higher the APY, the more interest you can earn.
But don't look only at the numbers. It's also important to consider how the APY is applied.
For example, do all balances earn the same APY? Or does the bank tier rates, reserving the highest APYs for the highest balances?
That can make a difference in how much interest you're earning if you're just getting started with saving.
Fees
Aside from the APY, fees can make or break your choice of savings account.
Monthly maintenance fees are typically the most common fee you might pay for a savings account.
But you could also pay excess withdrawal fees, paper statement fees or wire transfer fees.
Those can all add up quickly, so it's important to read the fine print to know what you're paying.
ATM access
Getting an ATM card with a savings account is typically the exception, not the rule.
But if having access to ATMs matters to you, consider whether a savings account offers that as an option.
Transfer and deposit limits
Some banks limit how much you can deposit to your account or withdraw. Those limits can apply daily, weekly or monthly.
When comparing savings accounts, look at what limits the bank imposes, if any.
Specifically, check for:
Mobile check deposit limits
ACH transfer limits
Wire transfer limits
Direct deposit limits
ATM withdrawal limits, if the account comes with an ATM card
This can help with choosing a savings account that fits your needs and banking habits.
Final Verdict: Should You Save With Bread Savings?
The Bread Savings High Yield Savings Account is worth considering if you want to earn a competitive APY with minimal fees.
The current APY is similar to what you'll find at other top online banks. And no monthly maintenance fees or excess withdrawal fees are a plus.
You won't get an ATM card with this account. But you do have access to your money through online and mobile banking, including mobile check deposit.
If you're looking for ways to save for long-term goals, you also have Bread Savings CD options to choose from.
Overall, Bread Savings has some appealing features for savers, including one of the best rates around.