Discover Vs. Ally Bank Savings Accounts Review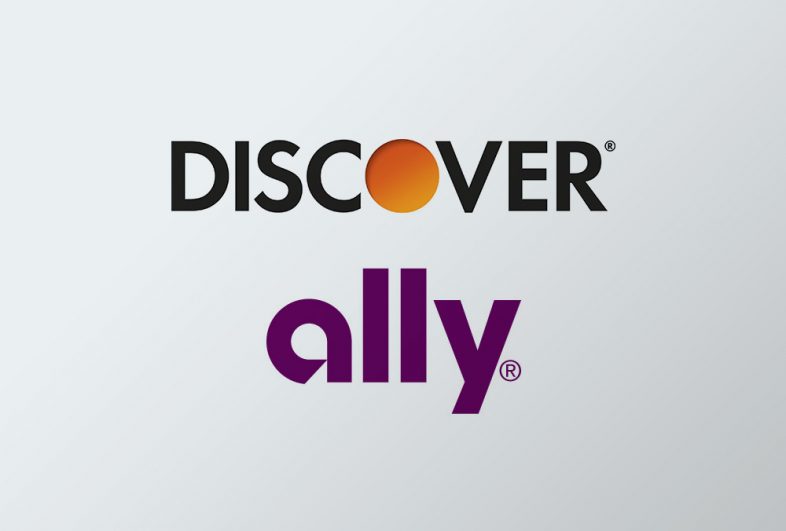 More and more banks have been turning to new and innovative ways of banking. Discover Bank and Ally Bank are just one of the many banks that have been providing their customers with the convenience of online banking. 
Cornering the market with better rates of return on savings and CD's, these banks are proving to be a good alternative to bigger traditional banks.
Discover and Ally Bank has streamlined their operating expenses such as limiting or eliminating bank branches altogether by providing their services online.
This has proven cost-effective and has placed them in a better position to give their customers more competitive rates.  Here's a quick look at how these two banks stack-up against each other.
Related: MyBankTracker Best Online Banks Picks
Online Savings Compared
At a glance, Ally Bank obviously offers a higher interest rate for its online savings account.
While Ally Bank's rate is a bit higher, it promises its customers straightforward banking from the get-go.
Opening an account is easy with either bank - Discover Bank and Ally Bank allow you to open an account with a $0 minimum deposit and no monthly balance or hidden fees to worry about.
In terms of interest rates for online saving accounts, Ally Bank clearly beats Discover Bank hands-down. Opening a Discover bank savings account is easy.
Ally Savings Account Fees
| Type of fee | Fee amount |
| --- | --- |
| Monthly Maintenance Fee | $0 |
| Excess withdrawal (after 6 withdrawals in a month) | $10 each |
| Returned deposit item | $7.50 |
| Overdraft item paid | $25 (limit once per day) |
| Expedited delivery fee | $15 |
| Outgoing wire transfer (domestic) | $20 |
| Research fee | $25/hour |
Discover Bank Savings Account Fees
| Type | Fee |
| --- | --- |
| Monthly Maintenance Fee | $0 |
| Official Bank Check | $0 |
| Deposited Item Returned | $0 |
| Excessive Withdrawal Fees (In excess of 6 qualifying transactions) | $0 |
| Stop Payment Fee | $0 |
| Outgoing Wire Transfer | $30 |
| Incoming Wire Transfer | $0 |
| Insufficient Funds Fee | $0 |
Certificate of Deposits (CD's)
Today's CD rates are a poor comparison to yesterday's rates. Recent economic news and forecasts place rates to stay at the same levels for the near future.
CD's in the past has offered investors with the capacity to lock-in portions of their funds a good margin of profit. Discover Bank and Ally Bank offer their customers top rates for their CD's.
Ally Bank clearly has an advantage over Discover Bank for short-term CD's. Discover Bank on the other hand provides customers with higher rates for long-term CD's.
Overall both banks offer comparative rates for both short and long-term CD's. However, with the option of opening an account with a zero deposit, Ally Bank gives customers greater flexibility.
Who comes on top?
Online banks give account holders better and more competitive rates than other traditional banks.
There's also the convenience and ease of banking anywhere and anytime with the click of a mouse or tap of a keyboard. These factors give online banks an advantage over other banks.
Discover Bank and Ally Bank provide their customers with better than average rates for CD's and saving accounts.
It's hard to pick a clear winner, as their rates, products and features run neck-and-neck in most respects. You'll need to decide what your priorities are.
In choosing a bank it is always best to read all the policies that come with the account. Interest rates play a major role in deciding what bank to choose.
But before choosing it is important that you scroll down the bottom of the webpage to see what your bank really offers.