Discover Bank Online Savings Account 2023 Review
Our review of Discover Bank's Online Savings Account looks at the high interest rates and low fees that help you focus on reaching your savings goals.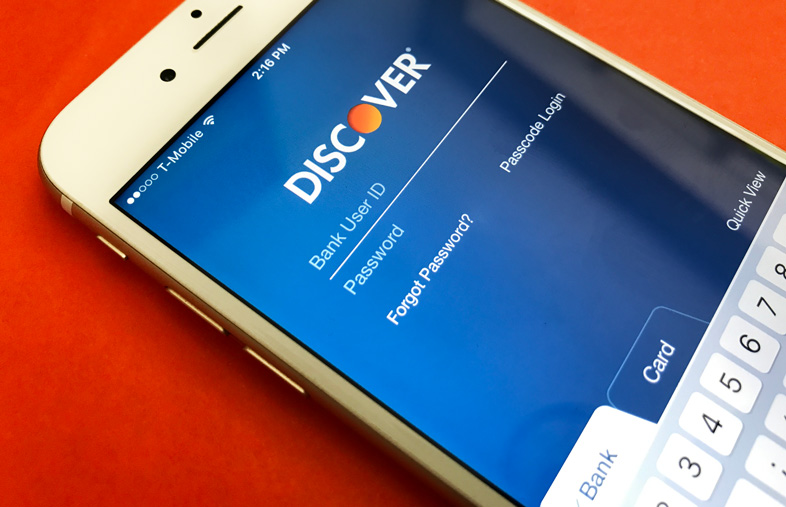 Even if you never touch the money in your account, you still may end up losing out to inflation. Inflation reduces the value of money over time. To combat inflation, savings accounts offer interest.
Most large banks offer interest rates close 0.01% APY on savings accounts.
Online banks cost less to run because they don't need to pay for costly physical locations. That allows online banks to compete with traditional banks by offering higher interest rates.
Discover Bank's online savings account offers an interest rate that is significantly higher than what you'll get at large national banks.
Compare Savings Options
Be sure to check out more savings accounts worth considering:
Interest Rates Make a Big Difference Over Time
If you're curious as to the power that an account's interest rate has over time, consider this example.
You're saving to put your child through college. You have 15 years until you have to pay the first bill and have $10,000 to start the account with. You're planning to add $100 each month until your child enters college.
Over the course of the 15 years, you add a total of $18,000 to the savings account. All told, you'll have contributed $28,000 to the account, any amount over that will have come from interest.
If you put your money in a savings account offering 0.01%APY, you'll have $28,028.44. In 15 years, you'll have earned just $28.44 in interest, not even $2 per year.
What makes interest such a powerful force over long time periods is the fact that it compounds. That means that you earn interest on your interest. As you leave your savings to compound, the amount of money you'll earn from interest will accelerate.
Minimum Balance and Monthly Fees
Because savings accounts are supposed to be safe places to store your money, the last thing you want is to get hit with fees.
Despite this, many banks have instituted a wide variety of fees: maintenance fees, below minimum balance fees, ATM fees, and so on.
Banks have added these fees to accounts for two reasons. The first is that fees help the bank increase revenue.
The second is that the banks can offer to waive the fees if you meet certain requirements. That allows them to encourage customers to behave certain ways.
Even if you're good at jumping through the hoops to avoid fees, one mistake can result in a large fee, wiping out the interest you've earned.
One of the big draws of Discover Bank's online savings account is that there are no monthly fees and no minimum balance.
You can open an account with whatever amount of money you'd like. Once the account is open, you'll never be charged a fee just for keeping the account open, no matter what your balance is.
The account is a truly safe place to keep your money since you can be confident that Discover won't be taking your savings with fees.
Discover Bank Savings Account Fees
| Type | Fee |
| --- | --- |
| Monthly Maintenance Fee | $0 |
| Official Bank Check | $0 |
| Deposited Item Returned | $0 |
| Excessive Withdrawal Fees (In excess of 6 qualifying transactions) | $0 |
| Stop Payment Fee | $0 |
| Outgoing Wire Transfer | $30 |
| Incoming Wire Transfer | $0 |
| Insufficient Funds Fee | $0 |
Other Fees
Discover Bank aims to keep the fees it charges to its customers to a minimum.
In fact:
This savings account doesn't have any fees.
That means no fees for incoming wire transfers or official bank checks. You can even get official bank checks expedited for free.
Savings accounts are supposed to be a safe place to store your money. They aren't intended to be used like a checking account, with regular withdrawals or transfers.
For that reason, federal law mandates that customers be charged a fee for every transfer or withdrawal after the sixth per calendar month.
Now:
Discover won't charge for excessive withdrawals, but if they occur frequently, the bank may close the account.
Easy Access to Your Account
One of the most common concerns that people have about online bank accounts is how they can access their account.
Discover Bank offers a mobile application and website that has been designed to make it easy to access and manage your money.
Managing your money is easy. You can use the website or app to set up recurring transfers, move money between accounts, view your balance, and check your account activity.
Discover Bank's online savings account accepts deposits in a variety of ways. The easiest is to deposit a check using the mobile app on your phone.
You can also transfer money to the account from another account at Discover or a different bank. Discover Bank also accepts direct deposits. Finally, you can physically mail a check to Discover Bank to make a deposit.
Withdrawing money is more difficult. You will need to transfer the funds to another account before you can withdraw it from an ATM.
Wire transfers will incur a fee. You can also request an official bank check through the mail, which you can then cash.
Award-Winning Customer Service
Discover's credit card division became well known for its excellent customer service and Discover Bank is no different. You can call Discover any time for help or technical support with your account.
If you'd rather not make a phone call, Discover offers a secure messaging system and live chats with customer support representatives. You can also send physical mail to Discover Bank if you'd rather seek help that way.
Access to a Variety of Banking Services
Discover Bank doesn't just offer an online savings account. Discover has followed the trend of many online banks that have expanded in recent years by offering a variety of banking services.
Most people are already familiar with Discover's credit card offerings. You can also open a checking account, IRA or purchase certificates of deposit (CDs).
If you need a loan Discover Bank offers personal, student, or home equity loans.
If you're looking to keep your financial life simple, having one bank serve all your financial needs is a big help.
Discover is a great choice if you're looking to keep things centralized.
Compared to Other Online Savings Accounts
Discover is in tough competition with several other online banks that offer a very similar product:
Ally Online Savings Account
Ally Bank's online savings account also offers an impressive interest rate without monthly fees. It also offers a free online interest checking account and high CD rates.
Synchrony Bank High Yield Savings
Synchrony Bank offers a high savings rate without any monthly fees. The account also comes with optional ATM card for easy cash withdrawals.
Final Verdict: Solid Savings Account
All told, the Discover Bank Savings Account offers a fair interest rate and no fees. It's a strong choice for someone who wants to do all of their banking with one company.
The biggest draw of Discover Bank's online savings account will be the opportunity to centralize your finances.
Current Discover customers who are happy with the service they've received in the past can benefit from opening a savings account.
People with no existing relationship with Discover may be better served with another online bank with slightly higher interest rates.