Save for a Home Down Payment Faster With 3 Lesser-Known Savings Accounts
When you're saving for a down payment on a home, your choice of where to put the money can make a big difference in how quickly your balance is able to grow.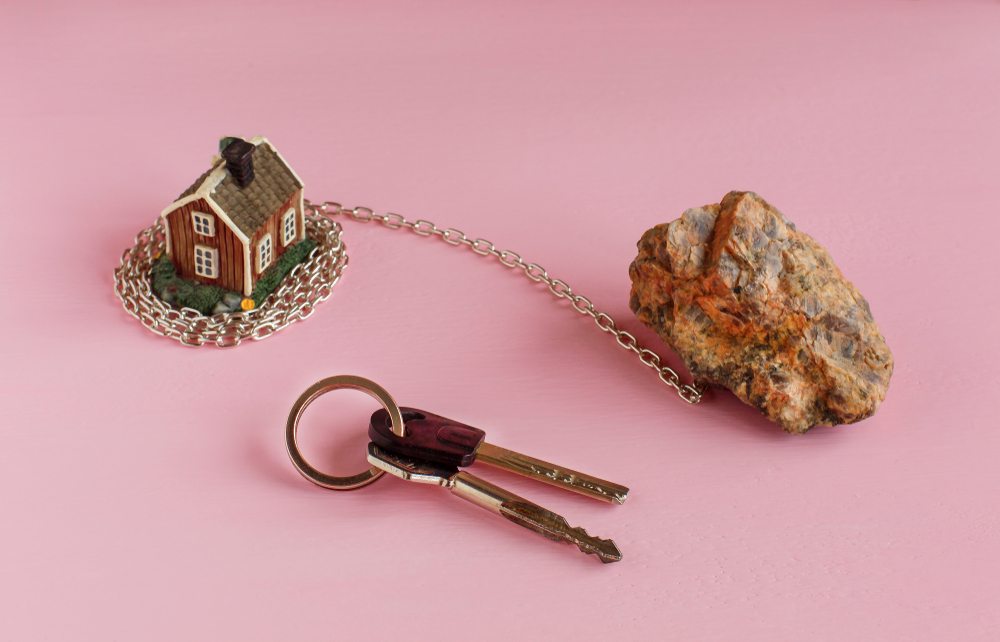 If you're ready to buy a home, having a sizable down payment reduces the amount you have to borrow. MyBankTracker weighs the pros and cons of three different bank account options, outside of a regular savings account, to help you earn more when saving for your down payment. 
Saving for a down payment on a home is a big goal and most financial experts recommend that you bring at least 20 percent of the total purchase price to the table when you're ready to buy. Designating a single account to hold your down payment funds is a wise move, but not all savings vehicles are the same.
Online savings accounts tend to offer better interest rate than regular savings accounts, but there are some alternatives that are geared specifically towards home buyers. If you're looking for a place to park your down payment funds, they can offer some additional benefits that you wouldn't get from a traditional savings account.
Option #1: Home buyer's savings account
Your first choice for saving a down payment is a home buyer's savings account. These accounts are typically found at smaller banks and credit unions, although some larger financial institutions also offer them.
Compared to a regular savings account, home buyer's accounts differ in a number of ways, starting with the kind of interest you can earn. Hampden Bank in Massachusetts, for example, offers an APY of 1.5 percent on balances under $5,000 and 2 percent if you save $5,000 or more in a home buyer's account. That's twice the rate currently being offered at online banks.
These accounts also come with some added incentives for savers. At Citizens Bank, for instance, individuals who save in a home buyer's account are eligible to receive a $1,000 credit towards closing costs when you apply for a mortgage. Hampden Bank will waive the appraisal fee for savers if it's your first time buying a home.
Unlike a traditional savings account, home buyer's accounts aren't meant to be used indefinitely, which can be a drawback. Typically, you can only save for a certain period of time or until you hit a specific balance in your account.
Compare Savings Options
Be sure to check out more savings accounts worth considering:
Tip: If you're planning on saving more than the recommended 20 percent down or you need to stretch your time frame out over more than two or three years, an online savings account may be the better choice.
Option #2: Home saver's CDs
In lieu of a specialized savings account, some banks offer certificates of deposit just for home buyers. The term length and APY vary from bank to bank, as does the minimum deposit. BB&T, for instance, allows you to set up a home saver's CD with as little as $100 and maturity occurs after 36 months.
The biggest advantage of a home saver's CD compared to a regular CD is accessibility. You can pull the money out at any time without paying a penalty as long as you're using it towards the purchase of a home. With a regular CD, the penalty would depend on the term but typically, you'd have to forfeit anywhere from three to six months' worth of interest.
Some smaller banks that offer these CDs also give you a bonus if you meet your savings goal. Aroostook Savings & Loan, for example, will give you an extra $1,000 towards your closing costs when you take out a mortgage after your down payment CD expires. Any time you end up paying less out of pocket to buy a home, that's a definite plus.
In terms of the interest, home buyer's CDs tend to be pretty comparable to a regular certificate of deposit and the longer the term, the higher your APY will be. Generally, you can expect an APY of anywhere from 0.3 percent to 1.89 percent and you can check out how that compares to national CD rates here.
Tip: Look for a home buyer's CD that allows you to keep adding money in each month if you can't afford to invest a lump sum all at once.
Option #3: Matched savings accounts
A less well-known option for saving your home down payment is an individual development account. These accounts are offered as part of a state-administered savings program that's designed to benefit low-income individuals and families. To qualify, you have to have a verified source of income and the amount you can earn is limited based on where you live.
If you're eligible, you can set up a savings account at any participating bank in your home state. Each state has different guidelines on how much you can save and what kind of match is available. In Montana, the match is limited to $1,000 but in Oregon, residents get $3 for every $1 they put in, for an average match of $6,000.
This kind of savings plan is good if you want to buy a home but you can't afford to save a huge amount for a down payment. If you're making a lot of money, you won't be able to take advantage of an individual development account but it's less likely that you would need the match to build your down payment anyway.
In most cases, the match is considered a grant, which means you don't have to pay it back. Some states, like New York and New Jersey, do require you to stay in the home for a minimum of five years after purchase for the grant rules to apply. If you think a move is a possibility at some point, you'd need to read over the guidelines for your state to make sure you don't end up having to give the match back if you sell the home.
Final thoughts
The three alternatives we've profiled each have strengths and weaknesses but they're definitely worth considering if you need a place to grow your down payment. Taking the amount of money you can afford to sock away and your home-buying time frame into account can make it easier to choose the best savings vehicle.