Best Savings Accounts for First Time Home Buyers
Find out which are the best savings accounts for first-time home buyers, based on fees, interest rates and other features that help to save up a down payment.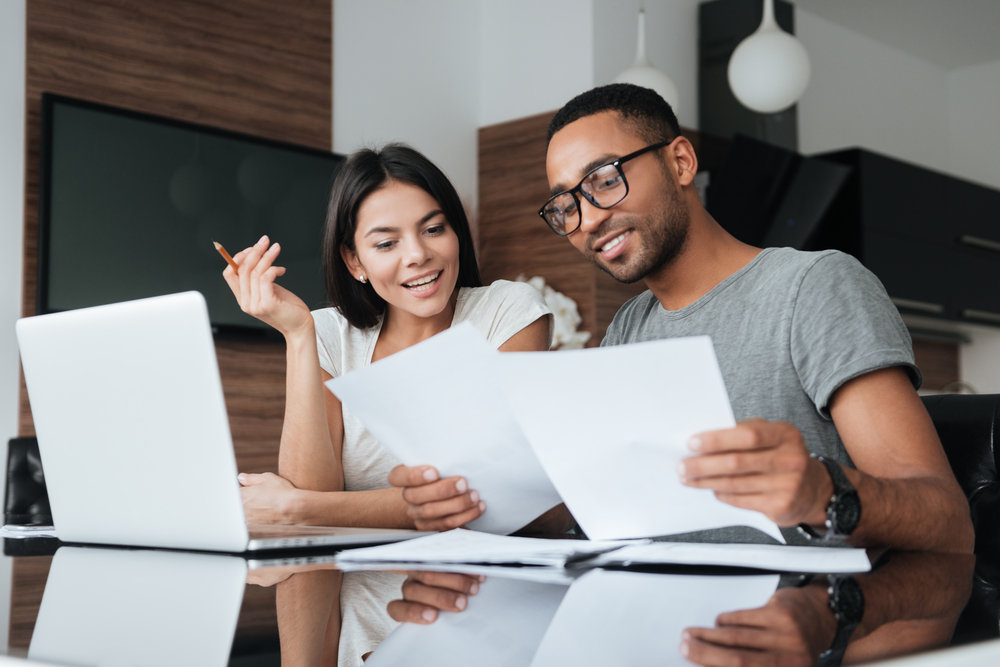 Thinking about buying a home?
If so, there's a good chance you have down payments on the mind.
But where do you start? Where do you keep your money? How do you save when you have bills to pay?
Saving for a down payment on a home is a large goal - most experts recommend putting 20% of the home's purchase price down.
As challenging as it may seem to save up this large a chunk of money, choosing the right savings account can make all the difference.
Online savings accounts typically offer better interest rates compared to traditional savings accounts, but it's important to take several factors into consideration before choosing.
Here, we will look at the best savings accounts for first-time home buyers and reflect on interest rates and the importance of compound interest, and offer some tips to help you save up that money sooner rather than later.
Best Savings Accounts for the First-Time Home Buyer
Once you've decided to open a savings account for your future home, the next step is choosing the best savings account for your situation.
Compare Savings Options
Be sure to check out more savings accounts worth considering:
We have included three of the most recommended savings accounts for first-time home-buyers, but, in order to choose, you'll need to examine your budget, needs, and goals. Then you'll be able to choose the best account for you overall.
Ally Bank Online Savings
Offering one of the highest annual percentage yields (APYs) for online savings accounts, Ally Bank is one of the most popular options for storing your down payment.
With Ally bank, you can benefit from:
High yield interest rates
Interest compounded daily
No monthly maintenance fees
Ally eCheck Deposit
FDIC-insured deposits
Ally Bank doesn't just offer these benefits, it also makes it really easy to transfer money into and out of your savings account.
For instance, you can schedule transfers up to a year in advance, transfer funds between your Ally Bank and non-Ally Bank accounts, and move funds between your Ally Bank accounts with no hassle.
You can also open multiple accounts and name them for this and other goals, such as car purchases, vacations, and other large expenses.
Synchrony Bank High Yield Savings
When searching for a first home savings account, we would be remiss if we did not mention Synchrony Bank High Yield Savings accounts.
Known for its competitive rates and superior customer service, it is no wonder why Synchrony Bank is one of the highest rated online savings accounts available.
When you open a first home buyer savings account here, you will get:
High yield interest rates
No monthly service fee if you maintain a small minimum balance
FDIC-insured deposits
Synchrony Bank is known across the country for its award-winning rates that go above and beyond the national average.
If you are looking to earn interest on your funds, especially if you know it will take several years to save for your down payment, consider moving your savings to an account that will give you the most return for your money.
IncredibleBank Incredible Savings
Known as the "powerhouse account," an IncredibleBank Incredible Savings Account offers one of the highest interest rates available.
However, the interest rate comes with a caveat: there is very large minimum deposit to open the account.
But if you've already made some headway on your down payment savings, this is a great place to store that savings and grow it faster.
IncredibleBank is meant purely for savings.
If you sign up for their savings account, you won't get a debit card or paper checks and you can only do an external transfer 60 days after opening your account.
While these factors may seem to be an inconvenience, they could actually be helpful to you as you aim to grow a down payment for a new home (since you won't be tempted to frequently withdraw from your account.
How to Get Help with Your Down Payment
Most lenders look for at least 20% down on a mortgage, but there are times when you can put down much less.
However, keep in mind that if you take advantage of a smaller down payment, you'll likely need to pay for mortgage insurance (something that protects the lender in case you default).
Always be aware of loan costs such as upfront or ongoing fees, especially if there is no mortgage insurance requirement. Some low down payment programs include:
USDA: Homebuyers in suburban and rural areas may qualify for home loans offered by the U.S. Department of Agriculture. USDA loans offer 100% financing and low rates as long as the property is in a USDA-approved area.
VA: Eligible active duty service members and veterans may qualify for Veterans Administration loans. A VA mortgage does not require mortgage insurance or a down payment.
FHA: The Federal Housing Administration works with participating lenders and offers 3.5% down payment mortgages. These loans have slightly lower rates than conventional mortgages, and the eligibility requirements for FHA loans are less strict.
GSE-backed loans: Freddie Mac and Fannie Mae, the government-sponsored enterprises that help move the mortgage market, are currently backing 97% loan-to-value loans. This allows lenders to offer mortgages with only 3% down to eligible buyers.
How Compound Interest Can Boost Your Down Payment Savings
If you're a first time homebuyer, compound interest could be your best tool to boost your down payment.
Here's why: with compound interest, you not only earn interest on the money you deposit, but you also earn interest on the interest you have already earned. Here's why:
Compound interest for savings accounts is usually paid on a monthly basis. So every month your savings grows due to interest.
And, as your savings grows, you have a larger balance to earn that interest on. See how this can multiply quickly?
Compound Interest for Best Savings Accounts for First Time Home Buyers
| | Year 1 | Year 2 | Year 3 | Year 4 | Year 5 |
| --- | --- | --- | --- | --- | --- |
| Deposit | $10,000 | $0 | $0 | $0 | $0 |
| Interest | $512 | $538 | $565 | $594 | $625 |
| Total | $10,512 | $11,049 | $11,615 | $12,209 | $12,834 |
As you can see in the chart above, if you invested $10,000 at 5% per year for five years with interest calculated and paid each month, after five years you would earn $2,834 in interest, resulting in a total of $12,834.
That's a whopping $2,834 more than you started with, just for parking your money in a savings account.
How's that for a boost to your down payment?
Other Ways to Boost Your Down Payment Savings
In addition to earning interest, there are several things you can do to make the most of your money and boost your down payment. Nothing will work better than saving money for your down payment each month, but you can do even more with the following tips:
Pay yourself first. Treat your savings account like you would any other bill - the only difference being that you're paying yourself instead of a creditor. As soon as you get paid, transfer the money you want to dedicate to your down payment monthly straight into your savings account. Never wait for the end of the month, when it could easily inadvertently be used for other things.
Let the money rest in your savings. Withdrawing money without making a new deposit means you will earn little or no interest. If you want to watch your balance grow, try to leave your savings account alone.
Use "found money" to increase your savings. Whether you receive an annual bonus, cash gifts for your birthday or other holidays, or you pick up overtime at work, set aside these funds to help quickly grow your savings.
Make regular deposits. See if your employer will allow you to split your direct deposit between your checking and savings account or designate a certain percentage that will go into your down payment savings account.
Name your accounts. Physically putting a name on your account can help motivate you to continue with your savings goals and keep you organized.
Saving for a Down Payment is Achievable - If You Focus on What Works Best for You
Buying a home is likely one of the largest financial investments you will make during your lifetime.
Although the process can be frightening and stressful, especially for first-time homeowners, if you research online savings accounts to find the one that works best for you, you might be surprised to learn that saving for a down payment is easier than you thought.