First Horizon Traditional Savings Account 2023 Review
Our review of the First Horizon Traditional Savings Account looks at the account's interest rates, fees, and other features that could help your bottom line.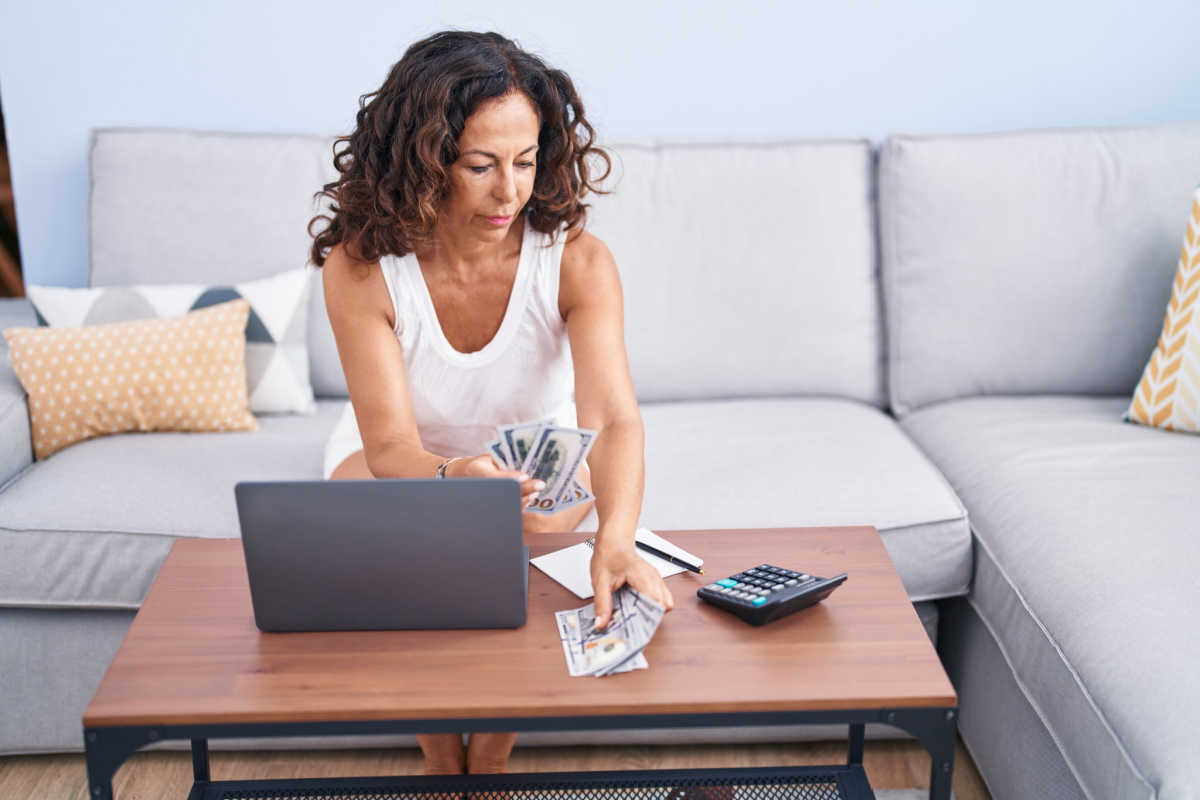 Traditional savings accounts can offer convenient access to your money. And you can earn some interest while you're at it.
While brick-and-mortar banks aren't always known for offering the highest savings rates, they may appeal to people who aren't ready to move to an online bank.
First Horizon Bank offers a traditional savings account option if you're interested in branch banking. You can access your money in person, online or at an ATM.
The interest rate and APY you can earn are higher than what you'd typically get with a regional or big bank. But is First Horizon the right place to keep your savings?
Keep reading to learn what you can expect if you decide to open one of these savings accounts.
First Horizon Traditional Savings Account Pros & Cons
Compare Savings Options
Be sure to check out more savings accounts worth considering:
How Much Interest Can You Earn?
When comparing savings accounts, your attention might automatically be drawn to the annual percentage yield (APY). After all, you want to know how much interest you can earn on your money.
Traditional savings accounts offered by brick-and-mortar banks aren't exactly known for delivering the highest rates. Instead, you're more likely to find the best savings rates at online banks instead.
First Horizon offers an above-average APY to savers. Meaning, it's more than what you might get from another traditional bank.
Although it doesn't match the rates you could get with a high-yield savings account at an online bank, it's still worth taking notice of if you're interested in branch banking.
First Horizon doesn't offer any relationship rate bumps with this account. You can, however, enjoy the same APY with a First Horizon money market savings account.
As a side note, First Horizon also offers certificate of deposit accounts. However, the CD rates are also on the lower side.
How Much Does a First Horizon Traditional Savings Account Cost?
Banking fees can detract from any interest you earn with a traditional savings account.
It's not uncommon to see brick-and-mortar banks charge a monthly maintenance fee for savings. First Horizon is slightly different, in that the fee is charged quarterly, rather than monthly.
You'll pay a $5 quarterly maintenance fee when your daily balance falls below $250. So if you can keep at least that amount in savings each day, you can avoid the fee.
You could, of course, avoid monthly maintenance fees altogether by saving with an online bank instead.
Many online banks charge no monthly maintenance fees for savings accounts. The trade-off is that you won't be able to do your banking at a branch.
First Horizon Traditional Savings Account Fees
| Type | Fee |
| --- | --- |
| Monthly maintenance fee | $5 (can be waived) |
| Excess pre-authorized withdrawals or transfers | $2 for each withdrawal exceeding six per quarter if your avg. daily balance for that time period falls below $250 |
| Out-of-network ATM fee | $3 |
| Overdraft protection transfer | $0 |
| Paper statements | $2 |
| Wire transfers | $15 domestic incoming and $25 outgoing; $15 international incoming and $55 outgoing |
ATM and Excess Withdrawal Fees
Being able to visit the ATM to withdraw cash is a nice perk that you don't always get with traditional savings accounts.
First Horizon offers ATM access when you also have a checking account at the bank. You'd just need to link your traditional savings account to checking once you've opened your account.
There are no fees to check your balance or withdraw cash at a First Horizons ATM.
If you go out of network, however, First Horizon charges a $3 fee for each transaction or balance inquiry. The ATM's owner may also charge an additional fee.
It's important to remember that a savings account isn't meant to be used for unlimited withdrawals.
While the federal government lifted restrictions on savings account withdrawals, banks can still impose their own rules. For example, it's typical of banks to limit you to six withdrawals per month.
If you go over that limit, the bank can charge a fee.
First Horizon does charge a quarterly excess withdrawal fee.
The fee is $2 per transaction when you go over six withdrawals per quarter. The good news is that you'll only pay this fee if your average daily balance drops below $250 during the quarter.
Can You Use a First Horizon Savings Account as Overdraft Protection?
Overdraft protection is something banks can offer to help you avoid high overdraft fees.
When you opt-in to overdraft protection, the bank links your savings account to your checking account. If you're in danger of overdrafting your checking account, the bank moves money over from savings for you automatically.
That can keep you from paying $35 or more for an overdraft fee.
First Horizon does allow you to link your traditional savings account to checking for overdraft protection. And the bank doesn't charge any overdraft fees to transfer funds from savings to checking.
Keep in mind:
You don't have to opt in to this service. But if you don't, then any transactions that might put you in overdraft would be denied.
Accessing Your First Horizon Traditional Savings Account
You can open a traditional savings account with First Horizon online or at a branch.
There's a $50 minimum opening deposit requirement to get started. Once your account is open, you have several ways to manage it:
Online banking
Mobile banking
Digital banking with Quicken
First Horizon branches
First Horizon ATMs
You can deposit checks remotely through mobile banking. And you can also use digital banking to set up recurring automatic savings transfers.
If you need help with your account you can visit a First Horizon branch during regular business hours. Phone support is available by calling 1-800-382-5465.
Your savings account is FDIC-insured. The current FDIC coverage limit is $250,000 per depositor, per account ownership type, per financial institution.
Are Online Savings Accounts Better?
Online savings accounts offer an alternative way to save. But are they better than traditional bank savings accounts?
Here are some of the main advantages of using an online bank to save:
Online banks may offer much higher interest rates and APYs to savers, versus traditional banks.
You may pay fewer fees with an online savings account and avoid a monthly maintenance fee entirely.
An online bank may set the minimum deposit and minimum balance requirements lower than a traditional bank.
You can manage your money online or through mobile banking and some online banks also offer ATM access.
Online banks can also offer checking accounts, CD accounts, and money market accounts so you can manage all of your money in one place.
Interest rates are usually a key reason why someone would choose an online savings account over a traditional savings account.
Think about it. If a brick-and-mortar bank is offering a 0.25% APY on savings and an online bank is offering 2.25%, which one are you going to choose?
The answer is the online savings account when getting the best rate possible is your number one goal.
Keeping your money at an online bank could also save you money if you're able to dodge monthly maintenance fees. And you might be able to open your account with as little as $1, which could be perfect if you're just getting started with saving.
Of course, there's one big thing online banks lack: Branches.
If you're not fully onboard with the idea of branchless banking then you might want to stick with traditional savings accounts instead. In that case, you'd want to take time to compare savings accounts carefully to find the best combination of a higher rate and lower fees.
Who Should Choose a First Horizon Traditional Savings Account?
Traditional savings accounts can be a safe, secure place to keep your money. You might open one of these accounts to hold your emergency fund, save for a vacation or sock away money for a down payment on a home.
Is First Horizon the best place to save? It might be, if you:
Already have a First Horizon checking account and want to keep your savings in the same place
Want to be able to access your savings at an ATM if needed
Don't necessarily mind missing out on higher rates elsewhere
Remember to keep the quarterly maintenance fee in mind. While the fee is less than what you might pay at other traditional banks, paying it means handing back some of the interest earned.
Again, you could avoid those fees and get a better rate by saving at an online bank instead. Just consider whether you're comfortable with giving up branch banking access to save online.