Liberty Savings Bank High Yield Savings Account 2023 Review
Our review of the Liberty Savings Bank High Yield Savings Account looks at the account fees, features, and (most importantly) the interest rate.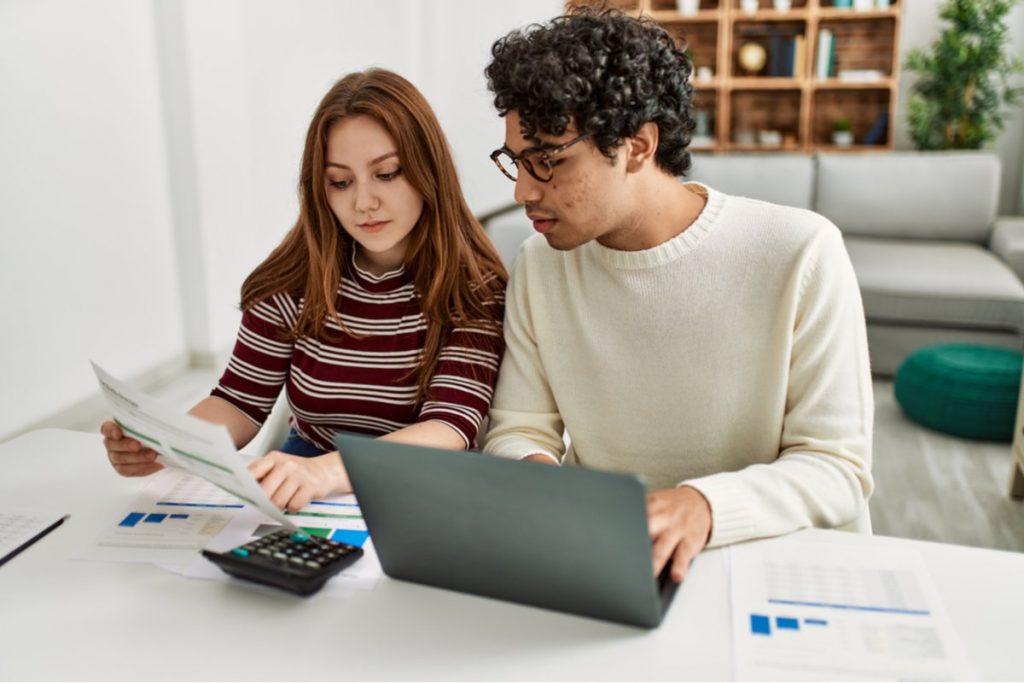 Saving money can help you reach your financial goals. The biggest to consider is where to keep your savings account.
Liberty Savings Bank is one possibility. Liberty is a community bank headquartered in Wilmington, Ohio.
This family-owned bank offers personal and business banking services and products, including checking accounts, certificate of deposit accounts, and high-yield savings accounts.
If you're looking for an online savings account option that offers a competitive annual percentage yield (APY), Liberty Savings Bank could be a good fit.
This savings account review offers a closer look at how this banking option works and who it may be right for.
Liberty Savings Bank High Yield Savings Account Pros & Cons
Compare Savings Options
Be sure to check out more savings accounts worth considering:
Earn High Interest on Your Savings
Any time you're opening a savings account, it's important to consider how much interest you'll earn.
The higher the APY, the more your money can grow. That matters, whether you're saving for a big financial goal or a small one.
The reality is:
Online savings accounts tend to offer better rates than savings accounts at traditional banks.
Liberty Savings Bank does offer a competitive rate for savers. The current APY is nearly 10 times the national average.
There is a catch with this account, however.
To qualify for the highest APY possible, you'll need to open your Liberty Savings Bank account online.
Specifically, you'll need to open the account through Raisin. If you wanted to open a savings account directly with Liberty Savings Bank, you'd have to go to a branch to do it. And you'd get a much lower APY for your savings.
So how does Liberty Savings Bank measure up against its competitors?
The interest rate and APY you could earn with a high yield savings account are on par with other line banks. There are, however, some online savings accounts with even higher rates.
That's something to keep in mind if getting the best rate possible is your main incentive for choosing a savings account.
No Monthly Fee, Low Minimum Deposit
Fees can be a real drag on your efforts to grow your savings. Even if you're earning a great rate on deposits, you might be handing back a big chunk of the interest you earn in fees.
Liberty Savings Bank charges no fees for its high-yield savings account. So that means you get to get more of the interest earned.
There's also no high barrier to entry for this account.
You can open a Liberty Savings Bank high yield savings account online with as little as $1. That's great if you're just getting started with saving.
With some savings accounts or money market accounts, you might need $25, $50, $100 or even $500 for the initial deposit.
Other Fees
You might be wondering, does Liberty Savings Bank charge any other fees for its high-yield savings account?
According to the account terms, the answer is no. Since this account is offered through Raisin, there are no other fees at all.
If you're not familiar with Raisin, the platform partners with banks to offer savings accounts online.
Banks in the Raisin network offer higher interest rates to attract savers. Raisin helps to promote those accounts in exchange for a fee.
Raisin charges consumers nothing to use its platform. All of this means that you get the best rates possible for savings accounts, with no fees.
Liberty Savings Bank High Yield Savings Account Fees
| Fee | Amount |
| --- | --- |
| Monthly maintenance fee | $0 |
| Excess pre-authorized withdrawals, transfers, or checks | $0 |
| Statements with check copies or deposit slips | $0 |
| Incoming wire transfer (domestic) | $0 |
| Outgoing wire transfer (domestic) | $0 |
| Stop payment | $0 |
This fee schedule applies if you're opening a Liberty Savings Bank account through Raisin. If you decide to open your account at a Liberty Savings Bank financial center, then a different set of fees may apply.
Also, note that there are no excess withdrawal fees. That's because, for the time being, Raisin has suspended transaction limits for Liberty Savings Bank high yield savings accounts.
That doesn't mean you should treat your savings account like a checking account, however. After all, the purpose of a savings account is to hold the money you don't plan to spend.
But if you had a financial emergency, you could tap into your Liberty Savings Bank savings account without triggering a penalty fee. Other banks may charge an excess withdrawal fee when you go over a certain number of transactions each month.
How to Access Your Liberty Savings Bank Savings Account
Some banks offer an ATM card or debit card to access savings. Or you might have a mobile banking app that you can use to deposit checks.
When you open a Liberty Savings Bank high yield account through Raisin, you'll access it through the Raisin website.
You'll need to link an external bank account to deposit money. Deposits are made via ACH transfer.
ACH transfers are also how you'll schedule withdrawals. So in terms of access and flexibility, this account falls a little short since you can't visit an ATM or a branch.
You don't get a lot of extra features with this online savings either. There are no money management tools or budgeting tools, for example, that you could use to track your savings goals.
If you're just looking for a secure place to keep your savings and earning interest, that may not matter. But if you want more bells and whistles, you may consider another savings option instead.
What to Look for When Picking a Savings Account
Finding the right savings account starts with figuring out what you need and value most. For example:
Is getting the best APY your main goal?
Would you prefer to bank online or at a branch?
Are you interested in using a big bank or a smaller bank?
What kind of fees are you willing to pay?
What kind of access would you like to have to your money?
How do you prefer to open and manage a bank account?
What you get and how much it costs
When comparing savings accounts, it's important to look at the interest rate, APY and fees first.
If you're dead set on avoiding monthly maintenance fees, for example, this can help you quickly weed out any savings accounts that aren't a good match. The same goes if you'd like to avoid excess withdrawal fees, paper statement fees or other fees.
Once you start to narrow down the list, you can look at which banks have the best interest rates for savers. Again, this is most often going to be an online bank.
Online banks are often able to offer higher rates to savers, as they have lower overhead costs. Generally, they tend to be more fee-friendly as well.
Account access
Next, consider how you'll be able to access your money.
Online banks can offer higher rates but banking online can be inconvenient if you need to deposit cash or make a quick withdrawal.
Also, look at the quality of a bank's online and mobile banking apps.
For example, an app that's clunky, slow or just difficult to navigate could be off-putting if you prefer banking on the go. Raisin doesn't have a separate mobile app. Instead, you'll access your savings online.
Final Verdict: Should You Open a Liberty Savings Bank High Yield Savings Account?
Liberty Saving Bank's high yield savings account could be an attractive option for savers who want to get a great rate.
You might consider opening one of these accounts if you:
Don't mind managing your savings online
Need a low minimum deposit requirement
Want a savings account that has no fees and no transaction limits
Are comfortable with simple, no-frills savings that pays a great rate
Remember that even though this is an online savings account it's still FDIC-insured. That means you're covered up to $250,000 per depositor, per account ownership type, per financial institution.
You might skip this savings account and look at other options if you think you can get a better rate elsewhere. But overall, Liberty Savings Bank is worth a look if you're ready to grow your money.