Patriot Bank Money Market Deposit Account 2023 Review
Our review of the Patriot Bank Money Market Deposit Account looks at the account requirements (and pertinent fees) for that highly competitive interest rate.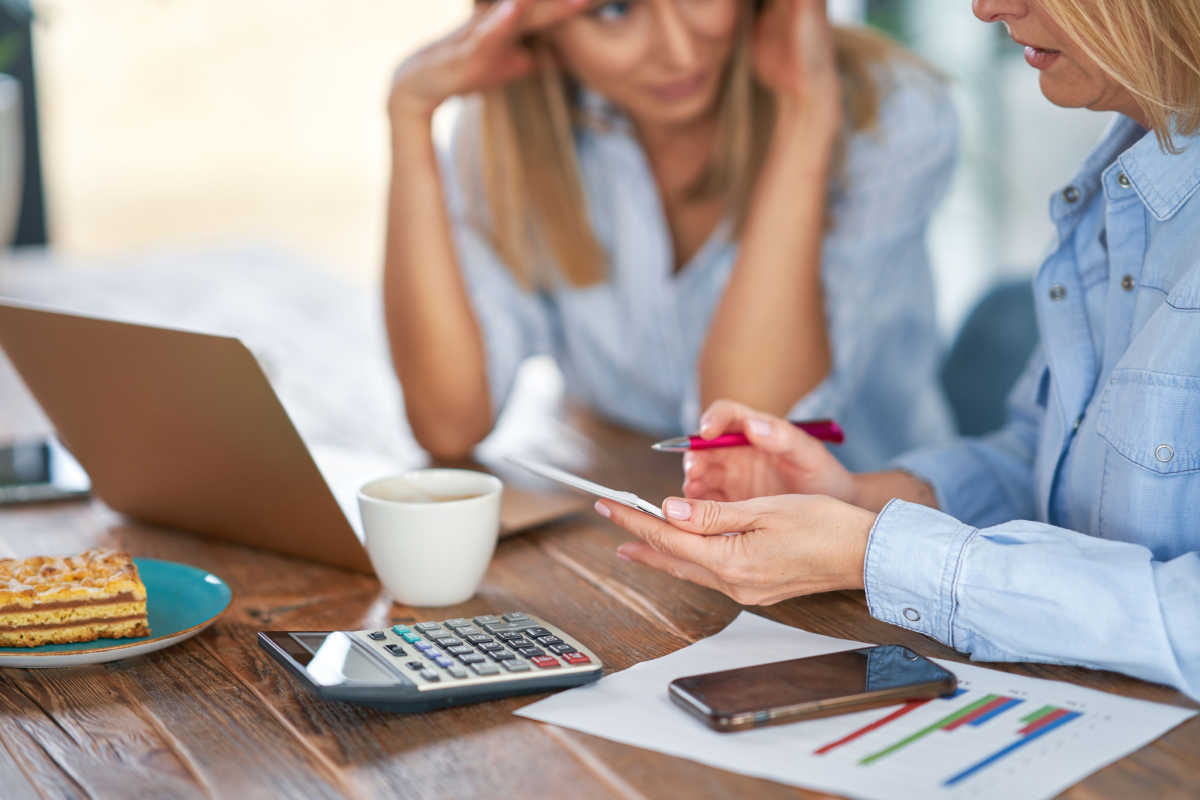 Money market accounts can combine features of savings accounts and checking accounts. You might earn a great rate while enjoying flexible access to your money.
Patriot Bank is one option you might consider for opening a money market deposit account.
Patriot Bank is a community and commercial bank headquartered in Stamford, Connecticut. In addition to a handful of branch locations, Patriot Bank offers money market accounts online in partnership with Raisin.
Is a Patriot Bank money market account right for you? And how does a money market account with Patriot Bank work?
This review covers the most important things to know about this money market option.
Patriot Bank Money Market Deposit Account Pros & Cons
Compare Savings Options
Be sure to check out more savings accounts worth considering:
Earn a Competitive Rate on Money Market Balances
Money market accounts can offer attractive features, starting with great rates.
Getting a higher APY can help you grow your money faster. And it's even better when your money market account has few or no fees.
The Patriot Bank money market account does feature a very impressive interest rate that is sure to grow your savings much quicker than other options.
There's a caveat for savers, however.
To qualify for the highest APY possible, you'll need to open your Patriot Bank account online through Raisin. Raisin is a consumer-facing digital storefront that partners with banks and other financial institutions.
If you're comfortable opening and managing your account online versus with Patriot Bank directly, that may not matter to you.
So how does Patriot Bank's money market rate compare to money market accounts offered by other banks?
Overall, the interest rate and APY you could earn with a Patriot Bank money market deposit account are in line with what other online banks offer.
Is it the absolute best rate? Not necessarily; it's possible to find money market accounts elsewhere with a higher APY.
But generally speaking, Patriot Bank's money market holds its own against the competition.
No Monthly Fee, Low Minimum Deposit
Banking fees can hinder your savings progress.
The more you pay in fees, the less of your interest you get to keep each month. High fees mean even the highest APY loses some of its luster.
Fortunately, you'll pay no fees to open a Patriot Bank money market deposit account through Raisin. This is because of how Raisin structures its fees.
Banks can join the Raisin network to attract customers to their deposit accounts. This usually means offering a much higher rate than you'd get if you were to open an account directly with the bank.
Raisin charges the banks a fee to promote these accounts. But consumers pay nothing to use the platform and they get some of the best rates in the bargain.
You'll need just $1 to open a Patriot Bank money market account with Raisin. That means it's easy to get started with very little money.
Other Fees
As mentioned, a Patriot Bank money market account offered through Raisin is free-friendly.
You won't pay monthly fees, minimum balance fees, excess withdrawal fees or any type of hidden fees.
Fewer fees are a good thing as you work toward your savings goals. If you decide to open your account at a Patriot Bank branch instead, then you'll be subject to a different set of fees.
There are no excess withdrawal fees for this money market option. That's because, for the time being at least, transaction limits for Patriot Bank Money Market Deposit Accounts are suspended.
This means you can take money out of your money market account as needed. Keep in mind, however, that this isn't a checking account.
If you want an account that allows you to pay bills, make purchases with a debit card or withdraw cash at an ATM, you'll need to look for a checking account elsewhere.
Accessing Your Patriot Bank Money Market Account
Some money market accounts give you different ways to access your money. For example, your account might include:
Online and mobile banking
Mobile check deposit
An ATM or debit card
Paper checks
With a Patriot Bank money market account, most of those things are not included.
You can access your account online through Raisin, but there's no mobile banking app. And since there's no mobile app, you can't deposit checks remotely.
You can link an external bank account for ACH deposits and withdrawals. Those can take one to three days to process.
There's no ATM card or debit card offered. And you don't get any paper checks either.
If you're looking for a money market account that has those features, then you'll need to compare options from other banks.
What to Look for When Picking a Money Market Account
Money market accounts can help you save for your short- or long-term financial goals. But how do you pick the right money market account?
Asking these questions can be a good place to start:
What kind of APY and interest rate can I earn on deposits?
Is the rate tiered or does it apply to all balances?
Would a big bank or a smaller bank be better?
What's the minimum deposit needed to open an account?
Is there a minimum balance requirement?
Do I need online and mobile banking access only or will I need to visit a branch?
Does the account come with an ATM or debit card?
Does the account offer paper checks?
Are there any limits on deposit or withdrawal transactions?
What are the fees, if any?
Looking at the interest rates and fees first can help you to eliminate any accounts that don't fit what you need.
For example, some money market accounts tier the interest rates and APY. So you might only qualify for the highest rate if you maintain a higher balance.
If you're just getting started with saving, the higher rate may be out of reach until you can build up your balance. So you might want to try another account that offers a competitive rate, without the high balance requirements.
Online banks are more attractive
Also, consider which banks offer the best rates for money market accounts. Most often, this is likely to be an online bank rather than a brick-and-mortar bank.
Online banks usually have lower overhead costs than traditional banks. They're able to pass those savings on to their customers in the form of higher interest rates and lower fees.
The trade-off, of course, is that using an online bank means forgoing branch banking. But whether this is important to you depends on your preferred banking method.
Accessibility can be important if you need to withdraw money from your money market account quickly. Having to wait several days for an ACH transfer to be completed could make paying for emergency expenses more difficult.
Also, look at the online and mobile banking user experience. Again, Raisin doesn't have a separate mobile app. Instead, you're limited to managing your money market account online.
Finally, look at how easy (or difficult) it is to open a new money market account.
You can open a money market account with Patriot Bank online in just a few minutes through Raisin. But not all banks offer online account opening which is good to know if you'd rather not have to go to a branch to get started.
Final Verdict: Should You Open a Patriot Bank Money Market Deposit Account?
Patriot Bank's money market deposit account might catch your eye if you want to earn a solid rate on deposits with no fees.
You might consider opening one of these accounts if you:
Are comfortable with an online money market option
Prefer an account with a low minimum deposit requirement
Want a no-fee money market account with no transaction limits
Are after a great rate
Opening a money market account with Patriot Bank through Raisin is safe, since your deposits are FDIC-insured. That means you get the standard coverage of up to $250,000 per depositor, per account ownership type, per financial institution.
You might consider another money market account if you want more options for accessing your money or if another bank is offering a better rate. But overall, a Patriot Bank money market account could help you reach your savings goals without high fees.