Quontic Bank Money Market Account 2023 Review
Our review of the Quontic Bank money market account looks at the account fees, interest rates, and features that allow you to access your money conveniently.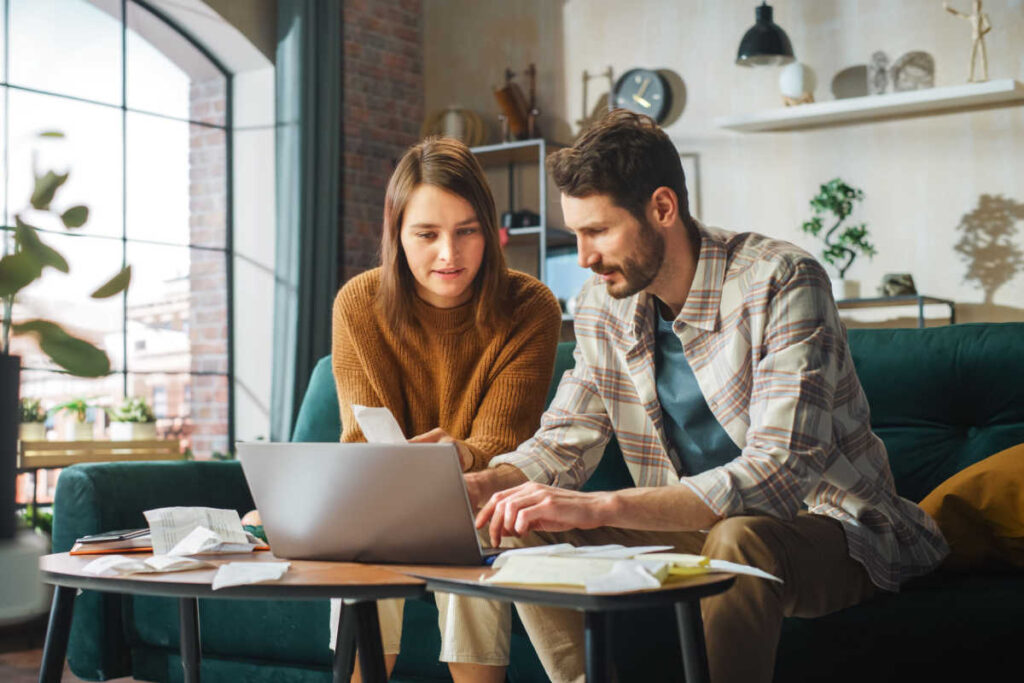 Money market accounts can combine some of the best features of checking and savings accounts.
You can earn a great rate on your money while having convenient access when you need it. For example, you might get a debit card or ATM card or be able to write checks.
Quontic Bank offers money market accounts for savers who want a higher rate without all the high fees other banks charge.
If you're not familiar with Quontic, it's an adaptive digital bank that's changing the way people grow their money.
Not sure if an online money market account might be right for you? Our Quontic Bank money market account review offers a closer look at how this savings option works.
Quontic Bank Money Market Account Pros & Cons
Compare Savings Options
Be sure to check out more savings accounts worth considering:
Very Competitive Interest Rates
When you're ready to save, getting the best annual percentage yield possible might be a top priority. The higher your rate, the more room your money has to grow.
Quontic's money market account features an APY that's significantly above the national average savings rate. That's typical of what you'll find with online banks.
Thanks to their lower overhead costs, online banks can often afford to pass those savings on to their customers. That usually translates to higher APYs and lower fees.
The APY you can get with a Quontic Bank money market savings account is very high, which is great if you want to grow your money faster.
Interest compounds daily and credits to your account monthly. And you can save in a Quontic money market account alongside a CD account or interest checking account.
You can open a Quontic Bank money market account with as little as $100. The same APY applies to all balances, so you can earn interest whether you save a little money or a lot.
Debit Card Access
One nice feature associated with this money market account is debit card access.
You can use your debit card to make purchases from your money market account. And you can also withdraw cash at more than 90,000 ATMs.
That's a plus that you don't always get with other money market accounts.
Account Fees
One of the best things about online banks is that they tend to be fee-friendly.
At regular banks or credit unions, you might pay a monthly maintenance fee for a money market or savings account. The only way to avoid the fee may be to maintain a minimum balance or schedule a certain number of direct deposits.
Quontic doesn't charge monthly maintenance fees for its money market accounts. There are no overdraft fees or hidden fees either.
That could make it a great savings option if you're hoping to avoid high banking fees.
Quontic Bank Money Market Account Fees
| Type | Fee |
| --- | --- |
| Monthly maintenance fee | $0 |
| Overdraft fee | $0 |
| Dormant account fee | $5 |
| Excess pre-authorized withdrawals or transfers | $10 |
| Return deposit item | $10 |
| Wire transfers | $10 incoming; $25 domestic outgoing and $35 international outgoing |
| Account research | $20 per hour |
ATM and excess withdrawal fees
Quontic does offer a debit card with the money market account. You can use your card to make purchases or access your account at ATMs.
So how much will you pay to use an ATM?
Quontic customers have fee-free access to:
Citibank branch ATMs
55,000+ Allpoint ATMs
28,000+ MoneyPass ATMs
Altogether, you can manage your money without fees at approximately 90,000 ATMs.
That doesn't mean, however, that you have the option to make unlimited withdrawals. Quontic does impose an excess withdrawal penalty when you go over six withdrawals per month.
The fee is $10 per excess withdrawal. The fee applies to every transaction over six for:
Preauthorized withdrawals
Automatic or telephone transfers
Checks or drafts (including money orders)
Debit card transactions
The easiest way to avoid the fee is to treat your money market account like a savings account, not a checking account. That means leaving your funds alone until you actually need them.
If you do need to withdraw money or use your debit card, it's a good idea to keep track of those transactions so you don't go over the limit.
Linked for Overdraft Protection
An overdraft fee can apply when transactions post that put your account balance in the negative. They can approach $40 per transaction at some banks and you may be charged more than one fee per day.
Many banks offer overdraft protection to help customers avoid high overdraft fees.
Overdraft protection automatically transfers money from savings to checking to cover any transactions that might trigger a fee.
You'll need to opt-in and you might still pay a smaller fee for each transfer. If you don't opt-in, transactions may be denied.
Quontic Bank is unique in that it's one of a small minority of banks that don't charge overdraft fees.
You can link your money market account to a Quontic checking account for easy transfers. But you don't have to worry about paying any fees if you need to move money because you're in overdraft.
That's another way that Quontic helps you to save money.
Accessing Your Money Market Account
Quontic is a digital bank and lacks widespread branch banking.
While you won't be able to manage your money in person, you can still keep track of your savings online. Quontic also offers a mobile banking app.
You can use the Quontic app to:
Check balances
Schedule transfers
Set up bill payments
Make person-to-person payments using Zelle
View payment activity
Deposit checks with remote deposit capture
Again, you can also manage your account at 90,000+ ATMs fee-free using your debit card. Should you decide to use your debit card at an out-of-network ATM, be aware that the ATM owner may charge you a fee.
FDIC-Insured
Quontic Bank may not be a household name, but it is a federally-insured bank.
Therefore, Quontic Bank customers are eligible for FDIC deposit insurance coverage up to $250,000. In the event of a bank failure, the FDIC guarantees customers deposits up to the covered limits.
Are Online Money Market Accounts Better?
Online banks are increasingly giving traditional banks a run for their money. Some of the benefits of online banks include:
Above-average rates for savers
Fewer banking fees
Lower minimum deposit requirements
Convenient online and mobile banking access
If you don't mind not being able to visit a branch, then online banks could be a better option for earning the best rate on money market savings.
Now, is Quontic Bank's money market account the best option?
It depends on what you need. It may be possible to earn a higher rate with a money market account or a high-yield savings account offered at another bank.
Who Should Choose a Quontic Bank Money Market Account?
Quontic Bank aims to redefine the way people manage their money. This money market account could be a good fit if you're looking for a solid APY with a relatively low minimum deposit.
You might consider opening a Quontic Bank money market account if you:
Are comfortable banking online
Want a money market account that includes a debit card and ATM access
Have at least $100 to start saving
On the other hand, Quontic's money market account may not be right for you if you'd rather be able to bank in person.
When comparing money market accounts, it's important to consider the rate you'll earn and the fees you'll pay. As mentioned, there are some online banks offering even higher rates for money market savings.
Ultimately, choosing the best money market account comes down to your goals and what you value most in a banking experience.