Quontic High Yield Savings Account 2023 Review
Our review of the Quontic High Yield Savings Account looks at the account's interest rates, fees, and features that may help you save more and grow your money.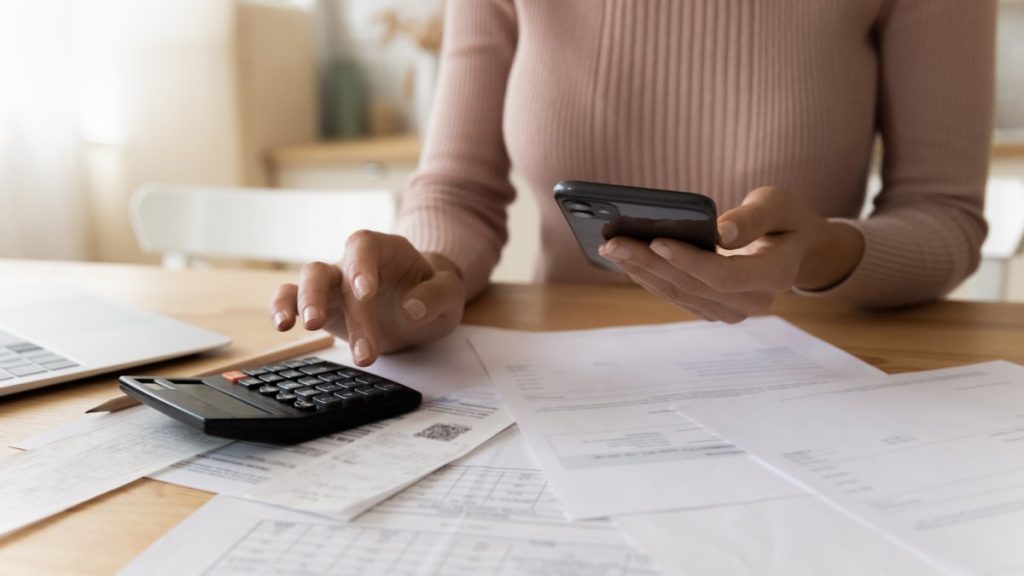 Savings accounts can keep your money secure while working toward your financial goals.
But savings accounts aren't all alike. The benefits and features offered can vary from one back to the next.
Quontic is one option to consider if you're looking for a high yield savings account.
As an adaptive digital bank, Quontic takes a unique approach to banking products and services. Its high yield savings accounts offer a competitive APY for savers who want to get the best rates.
Is Quontic Bank's high yield savings account right for you? This Quontic review can help you decide.
Quontic High Yield Savings Account Pros & Cons
Pros
Cons

Earn a competitive APY on savings deposits0
Easily manage your account through the Quontic Bank mobile app
No hidden fees or monthly service fees
FDIC-insured

Limited branch banking access
Other online banks may offer higher APYs for high yield savings accounts
High Interest Rate for Savers
When comparing savings accounts, your first question might be how much interest you can earn.
Quontic Bank offers a competitive APY for savers.
In fact:
It's more than 10 times higher than the national average.
Rates aren't tiered. So you earn the same APY whether you're saving $1,000 or $100,000 in your account.
There's a $100 minimum deposit required to open a Quontic Bank High Yield Savings Account. And you'll need at least $1 in your account to earn interest.
Interest is compounded daily, based on your posted account balance. Interest earned is credit once a month at the end of the statement cycle.
FDIC-Insured
FDIC insurance is designed to protect savers from bank failures.
While bank failures are rare, they can happen. FDIC coverage means you can get your money back.
The standard FDIC insurance limit is $250,000 per depositor, per account ownership type, per financial institution.
Even though Quontic is a digital bank, it is still a bank. Which means it's FDIC-insured, up to the standard limits.
Online Banking With Minimal Fees
Quontic aims to keep banking as simple as possible.
One of the ways they do that is by charging minimal fees. Again, this is similar to the way other online banks operate.
Online banks can typically charge fewer fees for one simple reason: they have lower overhead costs.
That means they can pass that on to savers in the form of fewer fees.
With a traditional bank, on the other hand, you're more likely to pay fees for savings accounts. That includes:
Monthly service or maintenance fees
Excess withdrawal fees
Overdraft fees
At Quontic, there are no hidden fees. That includes no monthly fees.
If you're interested in what fees you might pay at Quontic, here's a look at what they charge.
The most important fee to note is the excess withdrawal fee.
Quontic Bank limits you to six withdrawals per month from a high yield savings account.
If you go over that limit, you can be charged a $10 excess withdrawal fee. That fee applies to each transaction over six.
It's important to keep that fee in mind when taking money out of your savings account.
Opening, Accessing and Managing Your Account
It's easy to open a Quontic Bank High Yield Savings Account online.
In fact, you can open an account in under three minutes. You'll just need to tell Quontic:
Your name
Email address
Home address
Date of birth
Occupation
Social Security number
Mother's maiden name
You'll also need to share bank account information to fund your account. This includes your routing and account number.
But overall, the account opening process is quick and easy.
Funding your new account
Once your account is open, Quontic will make two test deposits. You'll need to verify these before you can add more money to your account.
You can fund your high yield savings account by:
ACH transfer from an external linked bank
Remote deposit capture (mobile check deposit)
Direct deposit
You could also mail in a check to make a deposit. But that may not be the best option if you want the money to hit your account fairly quickly.
If you need to deposit cash or checks, the ATM is another option.
Quontic Bank accepts ATM deposits to both savings and checking accounts.
Transaction limits
Banks can impose limits on how much you can deposit or withdraw.
These limits can apply daily, weekly or monthly.
Quontic Bank does place some limits on transactions. The main one to know for savings is the limit on cash withdrawals.
You can withdraw up to $500 a day in cash from a Quontic savings account.
That's generous, compared to other banks that might limit you to $300 a day.
Access Your Money at More Than 90,000 ATMs
Quontic Bank does have branches. But there are just two.
Fortunately, it does offer widespread ATM access thanks to multiple partnerships with large ATM networks.
If you need cash or want to make a deposit, you can do so at more than 90,000 ATMs, including:
Participating AllPoint ATMs
Participating MoneyPass Network ATMs
SUM program ATMs
Citibank ATMs located inside Target, Speedway, Walgreens, CVS, Kroger, Safeway, Winn Dixie and Circle K
Again, the daily cash withdrawal limit is $500.
But Quontic Bank doesn't charge any ATM fees. Keep in mind, however, that you could pay a fee for using a non-network ATM.
User-Friendly Mobile Banking
Since this is an online savings account, it makes sense that you'd manage it through the Quontic mobile banking app.
The app is available for Android and iOS.
It comes with all the features you'd expect in a solid mobile banking app, including:
Remote deposit capture
Bill pay
Account transfers
Receipt tracking
You can also send money through the app using Zelle. And you can connect your account to other mobile payment services, including:
Apple Pay
Google Pay
Samsung Pay
If you need help with your account, you can reach customer service via live chat.
You can also get help by emailing info@quonticbank.com or calling 1-800-908-6600.
What to Consider When Shopping for a Savings Account
Quontic Bank's High Yield Savings Account has some great features.
Those include the competitive APY and minimal fees. It also beats out other online banks for the size of its ATM network.
But it isn't the only place to save and earn interest.
Shopping around a little and reading reviews like this one can help you find the right bank for your savings.
As you conduct your search, here are some of the most important things to keep in mind.
APY
The APY or annual percentage yield represents how much interest you can earn on savings.
A higher APY can mean more interest earned over time.
When comparing savings accounts, pay attention to differences in APY. Specifically, look at how traditional versus online banks compare.
Between them, you're likely to find higher rates at online banks.
But that means trading off branch banking access. So consider how important branch locations are versus getting the highest APY.
Fees
Banking fees can take away from your interest earnings.
Online banks tend to be more fee-friendly for savers than traditional banks. Quontic, for instance, has no monthly service fee.
You still need to keep an eye out for excess withdrawal fees at online banks.
At Quontic, you'll pay $10 per transaction for excess withdrawals. But other banks can charge more or less.
ATM access
ATMs make withdrawing cash easy. And if you can deposit cash or checks, that's a plus.
Quontic has a sizable fee-free ATM network. That's a good thing if you think you'll need to withdraw cash from time to time.
But again, every bank is different when it comes to ATM access.
So look at how large the network is, where ATMs are located and what fees you'll pay to use them.
Transfer and deposit limits
Last but not least, check for limits on how much you can deposit or withdraw from a savings account.
Quontic doesn't specify any deposit limits. But you can't withdraw more than $500 a day in cash.
These limits can be higher or lower at other banks.
Should You Open a Quontic Bank High Yield Savings Account?
Quontic is recognized as a top online bank. And it's savings account option is a standout.
Opening a Quontic Bank savings account could be right for you if:
You want to earn a competitive APY on deposits
You'd like to avoid high banking fees
You're comfortable banking online-only
Since Quontic also offers checking accounts, money market accounts, CDs and loans, it could be a one-stop shop for your banking needs.
Just remember to compare the APY, fees and features Quontic offers to other banks.