Truist One Savings Account 2023 Review
Our review of the Truist One Savings Account looks at the account's fees, interest rates, and other features that might help you reach your savings goals.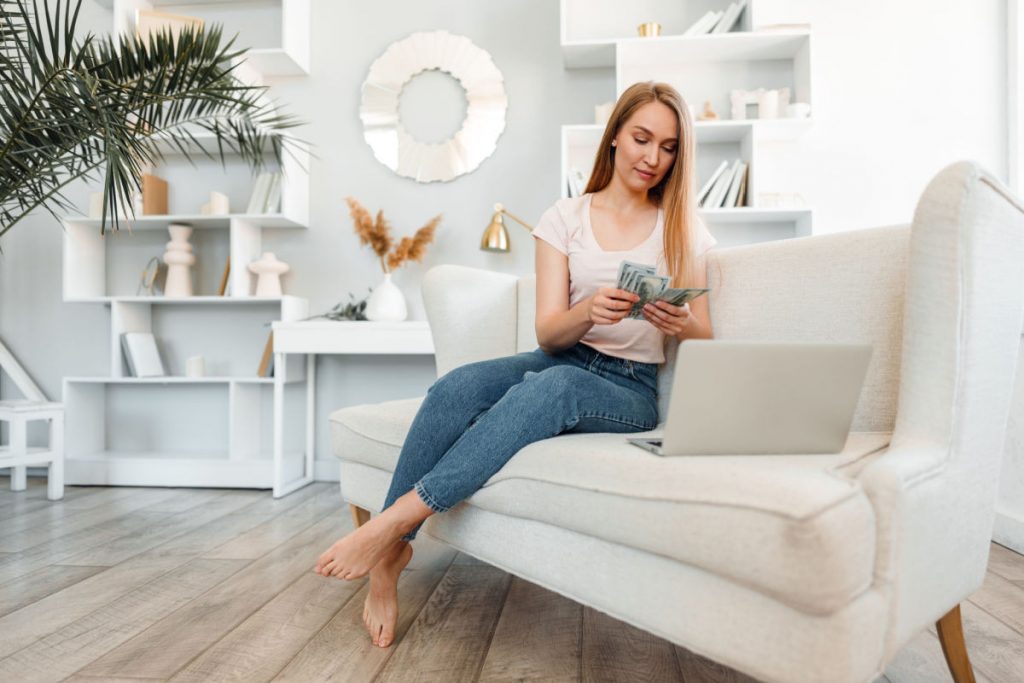 Opening a savings account can make sense when you need a safe place to keep your cash.
You can use a savings account to grow an emergency fund, set aside money for a vacation, or fund another financial goal. Savings accounts are convenient and they're less risky than investing money.
Truist offers several savings account options for people who want to save with a brick-and-mortar bank, like Truist. You might consider the Truist One Savings account, especially if you already have a Truist checking account.
This review of the Truist One Savings account takes a closer look at the benefits of this savings account option--and if you should consider it for your savings.
Truist One Savings Account Pros & Cons
Compare Savings Options
Be sure to check out more savings accounts worth considering:
How Much Interest Can You Earn?
Any time you're opening a new savings account, it's important to check the interest rate and annual percentage yield (APY).
The higher the rate and APY, the more interest you can earn. So it pays to get the best rate possible for your money.
Truist One Savings is an interest-bearing account. Savers earn the same rate and APY across all balances, with no tiers.
Interest is calculated and compounded daily and credited monthly. Now, does the Truist One Savings account rate rank among the best rates for savers?
Not exactly. The rates are typical of what you'll find at traditional banks, which is to say, they're not that great.
Compared to what online banks pay for high-yield savings accounts, Truist One Savings lags behind. But once again, that's not unusual for savings accounts at brick-and-mortar banks.
How Much Does a Truist One Savings Account Cost?
Nobody likes paying high banking fees, especially not when you're trying to grow your savings.
The Truist One Savings account does have a $5 monthly maintenance fee. You may, however, be able to waive the fee if you:
Maintain a minimum daily ledger balance of $300, OR
Schedule a recurring internal transfer of $25 or more per statement cycle into your account, OR
Are under 18, OR
Have a related Truist checking product
A $5 monthly fee might not seem like a big deal. But it can easily outweigh any interest you're earning on savings.
Again, it's not uncommon to see monthly maintenance fees for savings accounts at traditional banks. Online banks, on the other hand, may charge no monthly fees at all for savings accounts.
Truist One Savings Account Fees
| Type | Fee |
| --- | --- |
| Monthly maintenance fee | $5 |
| Excess pre-authorized withdrawals, transfers or checks | $15 |
| Charged-off account fee | $30 |
| Returned deposit item fee | $15 per domestic item; $30 per international item |
| Paper statement fee | $3 |
ATM and Excess Withdrawal Fees
In addition to the monthly maintenance fee there are a few other fees to know about with Truist One Savings.
There's no fee for transactions at Truist ATMs. But the following fees can apply:
$3 for transactions at non-Truist ATMs in the U.S.
$5 for transactions at non-Truist ATMs outside the U.S.
3% international point of sale and ATM fee per transaction
$30 for replacement card rush fees
Since this is a savings account, Truist limits you to six withdrawal transactions per month. If you go over that number, an excess withdrawal fee applies.
Truist charges $15 per transaction over the six you're allowed each month. That means dipping into savings regularly could cost you big in fees.
You can solve that problem by opening a Truist checking account to go with your Truist One Savings account.
Cash you keep in your Truist One Savings account can help you unlock added banking benefits. For example, you might be able to qualify for a loyalty cash bonus on your Truist rewards credit card once your savings balance reaches $10,000.
Using Your Truist One Savings Account as Overdraft Protection
Overdrawing your checking account can cost you if you're paying steep fees to the bank.
Banks can charge an overdraft fee for each transaction that exceeds your available account balance. Truist charges $36 per overdraft fee, up to three fees per day.
Like other banks, Truist allows you to link your savings and checking accounts for overdraft protection. Here's how it works:
Open a Truist One Savings account
Link Truist One Savings to a Truist checking account
Truist automatically transfers money from savings to checking as needed to cover transactions
Truist doesn't charge any overdraft fees for that service. That's a nice plus, since some banks may still charge $10 to $15 in transfer fees when you use your savings as overdraft protection.
Keep in mind, however, that excess withdrawal fees may still apply if you're making frequent transfers from savings to checking.
For that reason, it can be a good idea to keep a cash buffer in both accounts to minimize the risk of triggering any fees.
Accessing Your Truist One Savings Account
If you'd like to open a Truist One Savings account, you can do so online. You'll need to give Truist some basic information, including your:
Name
Date of birth
Social Security number
Address and phone number
Email address
You'll also need to provide proof of ID and make your minimum deposit. Truist requires at least $50 to open a One Savings account.
Once your account is open, you can manage it online or through the Truist mobile banking app.
Some of the things you can do through the app include:
Checking balances
Transferring funds between linked Truist accounts
Sending money to friends and family
Deposit checks
Scheduling bill payments
Linking external accounts
Updating your personal information and security preferences
Truist has more than 2,100 branches across 15 states if you need to manage money in person. For example, you might want to hit the teller window if you need to deposit cash.
You can also complete transactions at more than 3,000 ATM locations. Most Truist ATMs are open 24/7 so you always have convenient access to your money.
Remember, you can use other ATMs from other banks. But you might pay additional fees or surcharges to do so.
And if you need automated banking services, you can bank by phone. General account information is available by calling 844-4TRUIST (844-487-8478).
Are Online Savings Accounts Better?
There are a lot of reasons why someone might choose to open a savings account at a traditional bank.
It's convenient for one thing, since you can pop into a branch or visit an ATM if you need cash. And you might feel more comfortable keeping your money in a savings account locally.
On the other hand, there's a lot to be said for online banks and online savings accounts.
Higher savings rates
First, online banks can easily beat out traditional banks when it comes to savings rates.
Online banks tend to have lower overhead costs than their brick-and-mortar counterparts. So they're better positioned to pass savings on to their customers in the form of higher rates.
Lower (and fewer) fees
You're also less likely to run into high banking fees with an online savings account. Online banks may not charge any monthly maintenance fees at all.
Whether an online savings account is better for you depends on what you need.
If you want to get the best rate possible on your savings with the fewest fees, then you're likely better off choosing an online bank.
That assumes that you don't necessarily need branch banking access. If you'd like to be able to visit a branch then you might choose a traditional bank instead.
That, of course, could mean missing out on a higher savings rate. It's important to shop around to find the best savings account for you.
Who Should Choose a Truist One Savings Account?
The Truist One Savings account offers a simple way to save and earn interest on your money. You might consider this savings account if you:
Already have a checking account or credit card account with Truist
Want to be able to manage your money at branches or ATMs if necessary
Value convenience over getting the best savings rate possible
The most important thing to consider with Truist One Savings is the monthly maintenance fee.
If you're not able to meet the minimum balance requirement, schedule an internal transfer or link an eligible Truist checking account, the $5 monthly fee could cost you. And you'll also want to weigh the excess withdrawal fee as well if you're prone to dipping into your savings.
Overall, the Truist One Savings account delivers what you'd expect from a traditional savings account. If you're interested in getting a higher rate and paying fewer fees, however, we'd recommend checking out some of the best high-yield savings accounts offered at online banks.