How to Switch Bank Accounts Quickly
Learn ways to get you through the bank switching process faster and with less issues.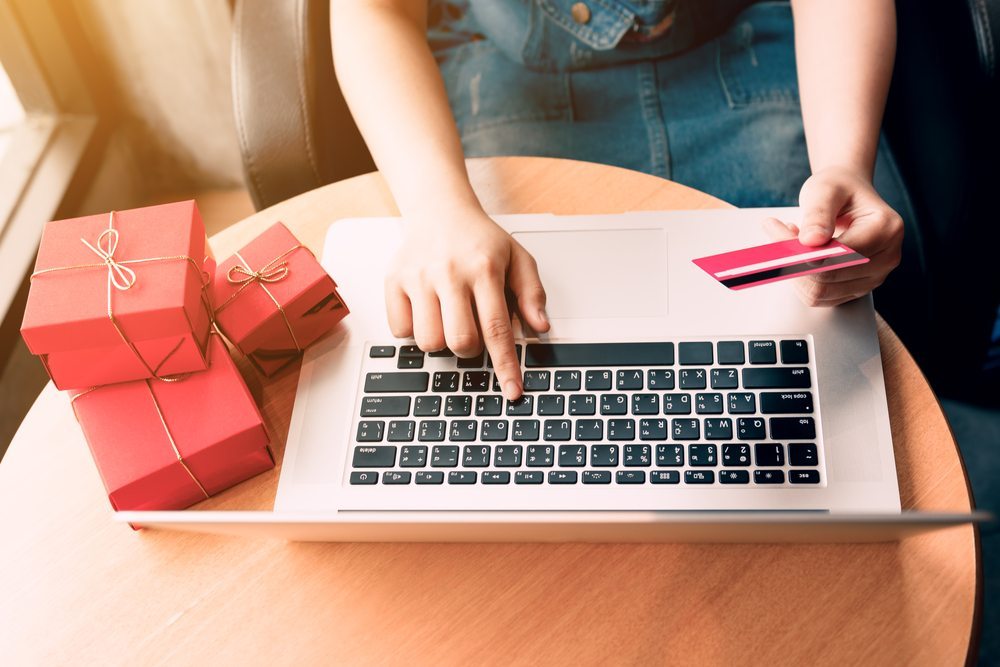 Breaking up is hard to do, but sometimes it's necessary.
Once you come to the conclusion that you and your bank are no longer compatible, it's time to cut your losses and find a new one you'd be happier with. As with any relationship, you'll need to gather up your belongings, and in this case, you're tangled in things like automatic payments, direct deposit and bill pay.
It's not always easy, but there are ways to get you through the process faster and with fewer bumps.
Why Are You Leaving?
Figure out what your needs are. Maybe you were frustrated with ATM fees from your current bank, or perhaps you decided you need an interest-collecting checking account.
One thing you may want to consider is calling your bank to address why you are unhappy and want to leave. Chances are, they will try to keep you as a customer and may be willing to accommodate you.
If you've absolutely made up your mind that you're leaving, speak to someone at the branch and make sure your needs will be met.
Most importantly, know how much it costs to open a checking account with each bank. Certain online banks offer completely free checking account options.
The Steps to Switch Banks
1. Open an account with a new bank. (Time required: 10 minutes)
We trust that you've already done the homework to find a better bank, so this is the push you need to move your money. Once you've found a better bank that fits your financial habits, go ahead and open an account.
Important: do not close your existing bank account yet -- you'll understand why after reading Step 2.
2. Shift your payments, transfers, and deposits. (Time required: 30-45 minutes)
Here's the part that requires most of your attention. You do not want to cause a great disturbance in how your money flows between your accounts, billers, and income sources.
This is a scenario that you don't want to happen:
Your electricity bill is paid automatically through your checking account. If you had closed your existing checking account without providing another checking account to pay the bill, you could face late payment fees (or even risk losing electricity).
To prevent such a predicament, track how your existing bank account is connected to other financial accounts. Look through the past 12 months of account statements and think about these questions:
Do I get paid through this account?
What bills are paid with this account?
Are there any automatic transfers on this account?
Identify these transactions and write them down so that you don't miss any of them. Also, know your new account's number and bank routing number.
Tip: To find your new bank account number and bank routing number, refer to the numbers at the bottom of your paper checks. The bank will also send you this information in the mail.
Remember, you can also get this information by calling the bank or visiting a branch.
If you use an online bill pay service, record the payee profile information (i.e., billing addresses and account numbers) for each biller. You can just re-enter the information with your new account -- no need to go searching for this information again.
Many banks will offer downloadable documents called "switch kits," which help you organize your information as you prepare to switch to that bank. 
Once your switch kit is prepared, proceed with these steps:
If you get paid to this account...
Provide your employer with your new bank account information for direct deposits. The same goes for other income sources, such as government benefits and retirement distributions.
If there are bills paid from this account...
Make sure to change the bank information that is held by your billers (e.g, utilities, subscriptions, credit cards, mortgage, etc.). Don't get hit with fees and penalties because you forgot to do this.
If there are transfers on this account...
Reroute these transfers -- especially recurring transfers -- to your new bank account. Keep an eye out for accounts like savings accounts, investments accounts, and PayPal.
After you've successfully shifted your financial system over to the new bank account, just use your new account as your main account for the next 2-3 months -- keep your old account open as a temporary backup.
3. Transfer your money out and close your existing bank account. (Time required: 15 minutes)
Once you realize that you can live without your old bank account, it's time to shut it down. Transfer any remaining funds to your new account and ask to have the account closed. You can do this at a branch or by phone.
When you close your account, make sure that you get a written statement that your account was closed. It will help you in case there are any future issues where the bank tried to charge fees when you clearly closed the account.
====================
Here's an example of how the bank-switching experience would go:
You're a Bank of America customer who is planning to switch to Ally Bank.
First, after finalizing your decision to open an Ally checking account, you open the account online. Although, it might take a week for Ally to mail your account paperwork to you, begin looking through your Bank of America account activity in the past year.
Using a switch kit, you jot down the all the deposits, payments and transfers that pass through your Bank of America checking account.
You tell your company's human resources representative to change your direct deposit to your Ally checking. You log into your electric company's website to change the automatic payment account details -- deleting Bank of America and adding Ally Bank.
You copy the AT&T account information from Bank of America's online bill pay service and paste it over to Ally Bank's online bill pay service. You also remember that Bank of America funds your PayPal account, so you remove Bank of America and add Ally Bank as the bank-funding source.
For the next 2 months, you do everything you used to do with Bank of America, but you just do it through Ally Bank.
You noticed that there was no activity with your Bank of America account, but your finances were still in order -- you got paid and your bills got paid.
Finally, you take one last trip to a Bank of America branch and ask to close the account for good.
====================
The actual work that you need to put in -- about one hour's time -- is much less than you expected.
Switch Kits
These kits require you to collect data (on one handy form) from recurring transactions such as deposits, withdrawals, direct deposit, life insurance payments, mortgage payments, savings accounts, etc. so your new bank can make the switch easy for you.
Some kits will even include letters from the appropriate parties to switch your direct deposit, redirect your auto payments and close your previous accounts -- brilliant!
Switch kits are often available online, at bank branches and through the mail. Be sure to ask your new bank if they offer switch kits.
Frustrated with your bank? Check out these new top banks that people are talking about: