10 Most Common Bank Customer Complaints
It's hard not to be a customer of any business without coming up with a complaint or two. Here are some of the most common bank customer complaints.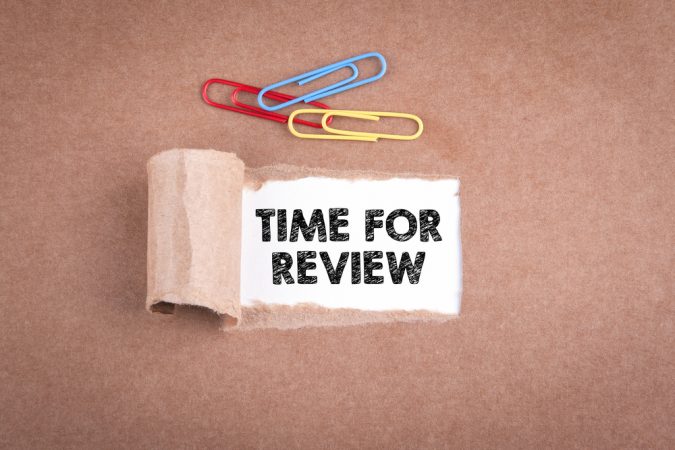 A unique feature that sets MyBankTracker apart from other banking sites is banking reviews. Anyone can write a review about their bank or credit card and share their personal consumer experience.
We looked through thousands of reviews to find the most common banking complaints.
1. Excessive/hidden fees
"Keep your money, don't get ripped off."
Kelley H. wrote about Wells Fargo's excessive fees and how she felt the charges were intentional.
Often times, customers aren't aware they can opt out of certain coverages, such as overdraft protection.
You can choose to not use this service, which allows purchases to go through even if you don't have sufficient funds to cover it, but you will be charged roughly $35 per transaction.
If you choose not to use this, your debit card will simply be declined if you don't have enough funds. It's important to be aware of these kinds of programs and the fees associated with your bank.
If you're unsure or have questions, calling your bank is always a good idea to get a clearer picture of fees you could get charged for, or to question fees you weren't aware of opting into, such as the overdraft protection fee.
2. Bad customer service
"Worst bank, ever."
Roz vented about TD's customer service. He was unhappy with automatic payments appearing on the wrong dates, which caused the bank to charge him fees. When he contacted customer service, they didn't seem to know how to handle the problem.
It's certainly frustrating when bank employees don't know how to resolve an issue.
Getting switched from person to person, and being put on hold multiple times can test anyone's temper.
Unfortunately, there's not much you can do except try to remain calm and get the issue fixed as soon as possible. Speaking to a manager is always best, but sometimes even the manager won't be much help either.
Lashing out at bank workers will not help the situation. Staying cool and collected is the best way to move things forward.
3. Checks/funds bouncing
"Horrible bank!"
Madeline M. wrote about her $2,000 deposits getting lost when Commerce Bank was bought out by TD Bank.
As a result, checks bounced, and she incurred a total of $400 in overdraft fees.
It's important to keep all of your transaction receipts and emails. Luckily for Madeline, she saved her deposit slips to prove her case.
If the bank doesn't agree to take off the fees, as in Madeline's case, try speaking to various people in the branch and on the phone.
Remember to write down the times, dates and names of customer service reps and managers you speak with.
When it comes to customer service on the phone, another unsatisfied customer said he would hang up and redial until he spoke with someone knowledgeable or willing to negotiate.
Compare Savings Options
Be sure to check out more savings accounts worth considering:
4. Most expensive debits charged first
"They charge overdraft fees on authorizations, even though the amount has not been actually captured by the merchant. They take charges from high to low, regardless of order, so if you are overdrawn by $20.00 with 3 transactions for $5 and one for $50, they will always take out the $50 first, leaving you a $26 fee for EACH of the other 3 charges."
Amy complained about the way FirstMerit posts customer transactions (debits).
What Amy described is a common practice among banks, and an even more common complaint from customers.
While bank customers feel it's a sneaky way banks can "get" them and charge fees, the best way to avoid this is to make sure you have a decent amount of extra cash in your accounts.
Think of it this way, keeping an extra $100 in your checking account may save you money in the long run (overdraft fees are around $35 a pop!), while giving you peace of mind.
5. Loyalty means nothing
"I am leaving Wells Fargo after 28 years, the lousy idiots!"
Petaluma explained her dislike Wells Fargo's lack of care and understanding towards a loyal customer.
Unfortunately, sometimes banks don't consider member loyalty when trying to resolve a customer issue.
It would make sense that the bank would highly regard someone who was a banking customer for almost three decades, as in the base of Petaluma.
If you're disgruntled about something, it may not help you to repeatedly tell your bank you've been a trustworthy customer for "x" amount of years. Instead, be well-prepared with the facts.
Write down what the problem is, gather up your evidence (such as bank statements, deposit slips, etc.) and be ready to speak to many different people about the issue. If need be, write a letter to the Consumer Financial Protection Bureau.
Keep copies of everything, just in case.
6. Mortgage/loan issues
"Would not recommend a mortgage with them."
Terri C. wrote about her horrible mortgage experience with Fifth Third Bank.
In this instance, Terri was very unhappy about the way her mortgage was handled at Fifth Third Bank.
One option for those unsatisfied with their current mortgages is to refinance.
Good reasons to refinance a mortgage include a desire to reduce monthly payments, trim the amount you will pay over the duration of the loan, shorten the term of the loan, getting out of an adjustable rate mortgage (ARM), or obtaining cash from equity.
If you're unsure or have questions, meet with a financial expert to help clarify the options you have, and check our article on refinancing, as well as our popular mortgage rate tables.
7. Huge errors/mistakes
"Go ahead and throw away all of your hard-earned money!"
Amanda C. warned Bank of America customers about a terrible experience she had, in which her account was frozen and erroneously made a nearly $2 million mistake!
Amanda went through a pretty serious bank error.
However, there are steps that anyone can take when hit with a mistake that's definitely not your fault. For five must-do's for successfully fixing bank mistakes, see our article.
8. Bad branch experiences
"LAZY employees at nearly every branch."
James C. shared his negative experiences at Sandy Spring Bank.
While James definitely encountered more than the usual amount of negativity visiting his bank's branches, bank locations have come a long way.
Big branches are now overhauling the whole banking experience and experimenting with different structures and layouts for branches, designed with the customer's interests in mind.
Several months back, our writer Simon stopped by Capital One's cafe in New York City a few months ago, where bankers also served as baristas!
Also, community branches are now also offering some unexpected gifts and services to their customers now.
It's unfortunate that James had to deal with lazy branch workers. Perhaps a switch to a more modern branch is in order?
9. Difficult for small businesses:
"Citibank's new motto: kick 'em when they're down!"
Bill E. shared his grievances with Citibank's treatment of him as a business owner.
Once again, we feel terrible that one of our reviewers, Bill, found Citibank's treatment towards him as a business owner so horrible.
However, as a small business owner, Bill might have more luck taking his business to a smaller, community branch.
While both community and big banks offer basic services that hold customers' money, there are quite a few aspects they differ on as well.
The business model of small businesses working with smaller banks goes all the way back to the beginning of the United States' history.
10. Failing to honor their promises
"This bank is absolutely hideous! Beware!"
Susan H. warned customers not to turn to Capital One, due to fraudulent promises.
Understandably, Susan was rattled by Capital One not fulfilling their end of the bargain on a promotional offer she received.
It isn't unheard of, unfortunately, for banks to shortchange customers and not own up to promises.