How to Fix a Bank Account Error With Money Missing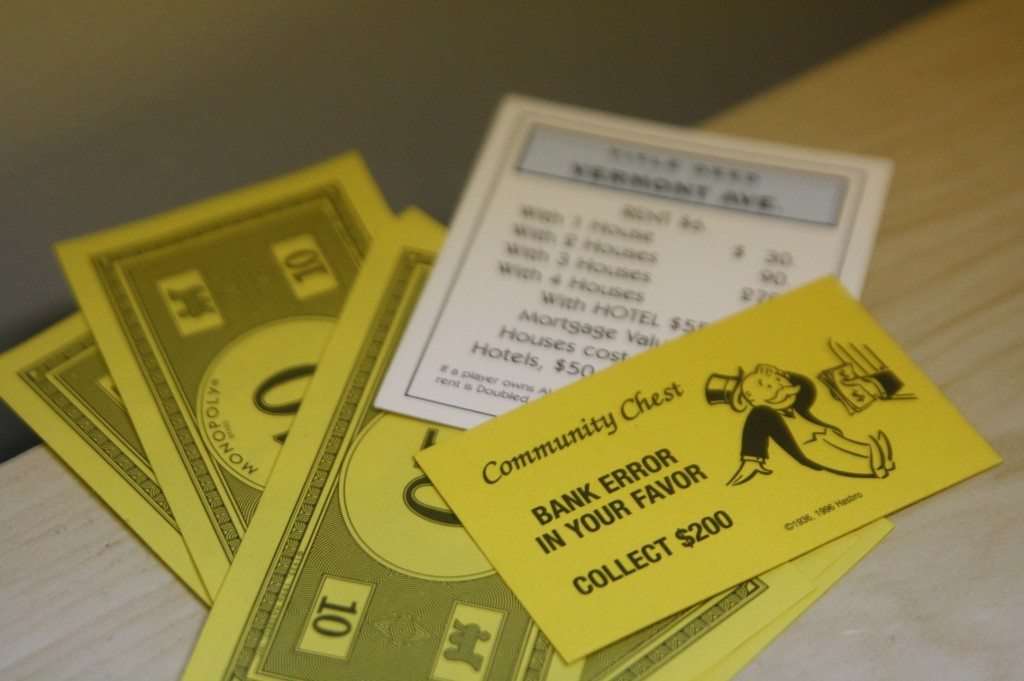 While the game of Monopoly may have taught us that bank errors can work in our favor, the reality is quite different. Despite the advanced technology used in banking today, human errors can still occur that result in money being added to or deducted from your account erroneously.
Regardless of the reason for the bank error, it's important to understand that if you happen to receive "extra funds," you should not plan on keeping them. Eventually, the paper trail will reveal the truth, and you could be held liable for theft if you use money that isn't rightfully yours. Although some people may not bother to sort out a bank mistake that adds funds to their account, those who are missing money due to an error will likely contact the bank as soon as possible to ensure their money is returned.
It's always a good idea to review your bank statements regularly to ensure that all transactions are accurate. If you do notice a bank error, notify the bank as soon as possible to have the issue resolved. While it can be tempting to keep the extra funds, it's simply not worth the risk of legal consequences and damage to your reputation. Remember, honesty is always the best policy when it comes to handling bank errors.
5 Steps for a Successful Fix
If you are on the receiving end of a bank error, there are five steps you need to take to have the matter resolved in a more efficient manner. The better prepared you are, the more likely you will succeed early on to have your account updated correctly. Here are the five steps to consider:
1. Sort It Out First
Before jumping on the phone to yell at customer service, make sure you have your information in order. Be sure to have your account number and other identification handy so you can prove you are the owner of the account. Jot down some notes as to what the problem is so you don't forget the point of your phone call and can more accurately explain what the problem is. Many people will be so angry when they make the call they provide wrong information which ends up delaying the resolution process.
2. Get Live Support
Many banks today are promoting total automation supposedly for the convenience of the customer. Find out how to bypass the automated message on the phone lines to speak to a live representative. Pushing the "O" on your phone can often redirect you to a menu where you can select a live customer service representative to speak with about your issues. Don't try to use email and other contact resources to deal with an account problem. If all else fails and a local branch of the bank is in your area, go to the bank manager in person to discuss your issues and find a resolution before leaving.
3. Save Your Documentation
If discussing the error over the phone, be sure to take notes on what is being said, who you spoke with, and what date and time you had the conversation. Be sure to request copies of all agreements or documents referred to in the call and make sure they arrive by email or snail mail as promised. Any receipts, statements, or other paperwork related to your problem should also be saved together in a folder with your notes for easier access later. Not all bank issues are resolved in one phone call so creating a timeline of your efforts will be important if things are still not resolved weeks down the line.
4. Don't Forget the Follow Up
Just because bank representatives say they will do something does not mean they will. The same human errors that may have been involved in the mistake in the first place may also interrupt a proper resolution. If you are not following up, no one else will. Check your account online to ensure missing money is put back if that was the agreement. If you feel nothing has been done within a week, reconnect with the bank to find out the status of your claim. If you do nothing, there is a strong likelihood nothing will get done and the bank error will become much harder to fix if you procrastinate.
5. Go Higher Up
If you are not able to resolve the issues you are having directly with the bank but have put forth the effort over several weeks,  consider filing a complaint with the Consumer Financial Protection Bureau, an organization that was developed to protect consumers from such incidents. While many mistakes occurring in banks are innocent enough, if there are multiple complaints being issued on your bank, the federal organization can step in and identify larger-scale problems.
Another thing to consider with your bank – if you have been experiencing ongoing issues with your current bank and find you are complaining more than you should be about mistakes, you may want to start shopping around for a new bank to avoid the hassles in the long run. Research the cost of different accounts and services from other banks in your area and online to find one that is more suitable for your financial needs.