How Secure Are Online Bank Websites?
Learn about the security protocols in place when you're visiting an online bank's website and accessing your sensitive financial account information.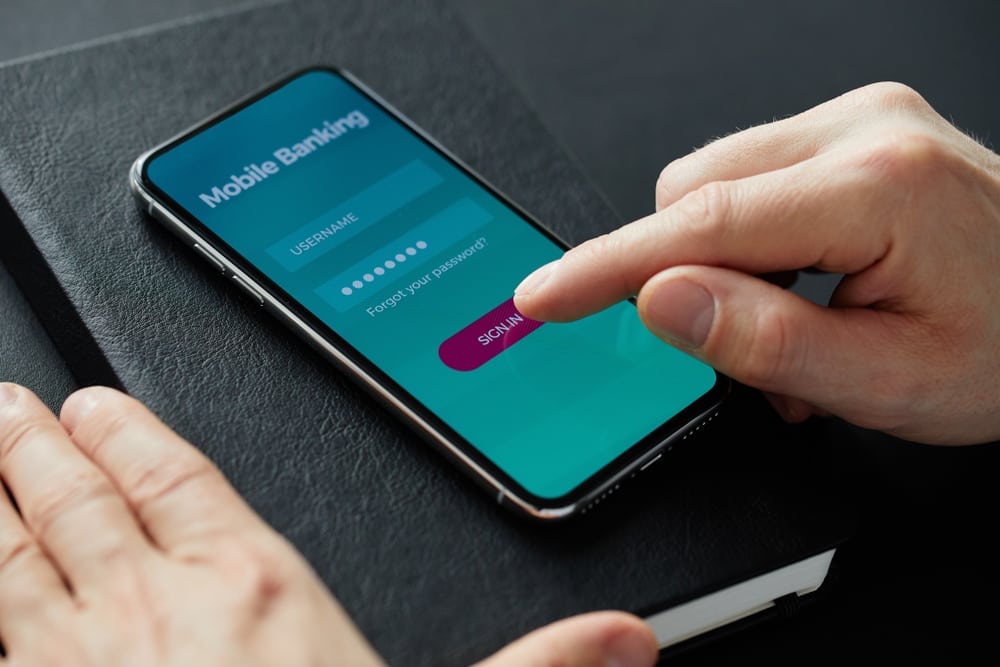 The development and increasing popularity of online banking has been one of the most noteworthy phenomena in the world of personal finance over the past fifteen years.
While some banks have been set up to operate exclusively via the Internet, the provision of online banking services has also become important for traditional banks seeking an effective and economical way to communicate with their clientele.
The convenience and time saved through online banking continue to be great attractions, especially to the more computer-literate age group.
Nevertheless:
There are legitimate concerns about the security of online banking that deserve due consideration.
Security issues focus on the legitimacy of some of the businesses advertising themselves as Internet banks and broader data protection worries.
Genuine Internet Bank or Scam?
You may have seen an enticing advertisement for a new online bank.
This new internet bank's offers may seem to exactly fit in with your requirements, but before signing on and entering personal details, it pays to make a few basic investigations.
There is no need to hire the service of a private detective, but through intelligent analysis of information at your fingertips, you can usually tell the difference between a genuine business and a banking scam.
Is it FDIC-insured?
Start by checking out the information the bank website provides. This should show the bank's legal name and address and indicate if its deposits are covered by FDIC insurance.
It is also easy to cross-check information using the FDIC website to confirm that the bank's deposits are insured.
The absence of such vital information should set off possible scam warning bells. Also, be concerned if the website prompts you to provide identification details outside the framework of regular transactions.
Watch out:
Certain Internet banking scams use sites that closely duplicate the website of a well-known banking institution.
This is a favorite device to confuse people into thinking that they are accessing a legitimate site. Instead of offering banking services this website is designed to steal vital personal identity information such as social security numbers.
If people make the mistake of providing personal details via this website they are exposing themselves to identify theft cons; for example, enabling the thieves to apply for a credit card in your name!
Security within Legitimate Internet Banking Sites
Legitimate internet banking sites are also not without their security risks given the open nature of the internet.
The facet is:
The law obliges banks to implement certain security procedures and the bank needs to publicize these regulations.
The use of passwords is the best-known security precaution. It is a good idea to select a password that someone else is not going to be able to easily guess.
For instance, do not use your name or date of birth in the password.
It is also highly recommended to regularly change passwords to make it that much more difficult for anyone to hack their way into your account.
In addition to passwords, internet bank websites often use encryption, or the scrambling of personal data, to prevent personal information entered into the banking site from being stolen.
Customers are well advised to make full use of all the security measures available while carrying out online banking transactions.
For example, pay attention to the presence of a key or lock icon on the screen indicating that the information entered is being encrypted.
Avoid sending personal account and other details of interest across the internet in the absence of such security measures.
Safeguarding your own computer
It is also important to remember that besides the security level the bank website can be expected to provide, the customer is also responsible for securing their end of the connection.
For example:
Running and regularly updating anti-virus applications and scanning your computer to check for and remove spyware (applications that allow people to trace your online activity and personal information – these programs can be uploaded to your computer without your knowledge e.g. if you browse to a certain website) are essential steps in protecting your privacy.
A further point to consider is that banks may also be keeping tabs on your online activities for what they consider legitimate reasons; for example, to see which site features are most popular with the customers.
Banks also sometimes share information on customers so that they can be offered additional services that might be of interest to them.
Customers may have the legal right to prevent their bank from sharing this kind of information and it is also sometimes possible to adjust web browsers to prevent tracking of your activities.
Achieving Safe Internet Banking
Security concerns are real but given the significant advantages of viewing account details and performing banking transactions online, this should not be allowed to deter users.
The basic precautions for safe internet banking are easy to implement and do not demand extensive computer knowledge.
Information on consumer rights is also widely available online and displayed in bank branches.
The customer has easy access to all the tools they need to avoid becoming a victim of a scammer and enjoy a safe online banking experience.
Here are some great online banks to choose from: