Are Banks Open on Juneteenth?
Find out if your bank is open on Juneteenth, a relatively new federal holiday that could mean financial institutions and their services are unavailable.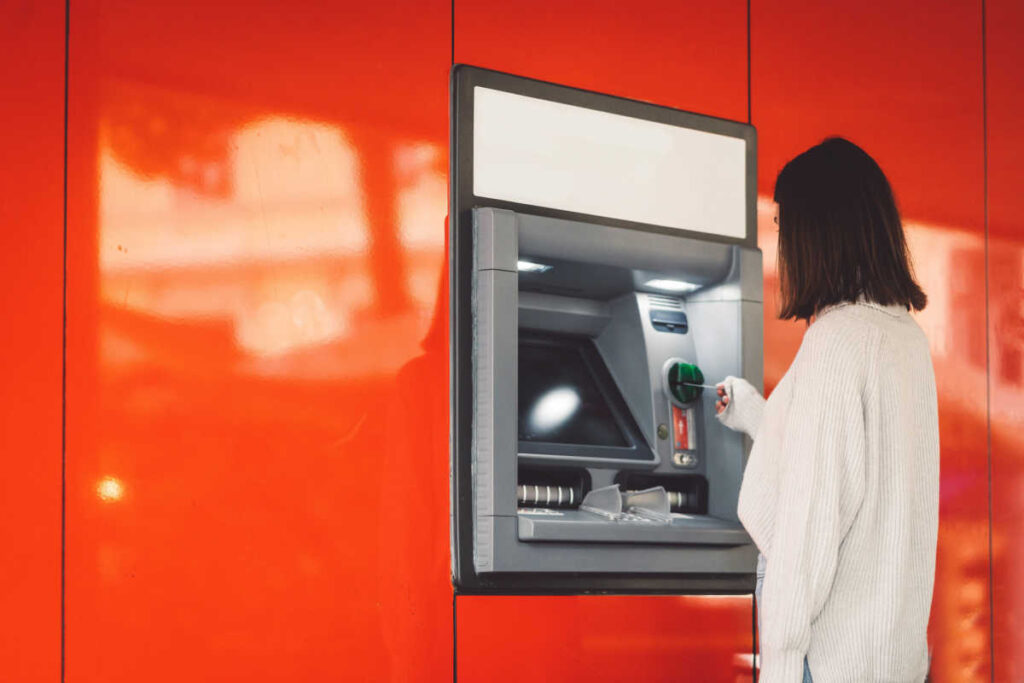 Juneteenth is a federal holiday. So that means most banks are closed on this day. Credit unions typically shut down, too. 
Federal holidays can be a good thing if you get a paid day off. But bank holidays can throw a wrench in your plans if you need to visit a branch. 
For example, you might need to deposit cash, apply for a loan or close an account. Those are all things that might have to wait when Juneteenth is observed on a weekday.
Here is the Juneteenth holiday schedule for the largest U.S. banks (based on total deposits)--please confirm with your local branch or in-store location (such as supermarkets) before your visit:
Juneteenth Bank Holiday Schedule & Hours
| Bank | Status |
| --- | --- |
| Chase | Closed |
| Bank of America | Closed |
| Wells Fargo | Closed |
| Citibank | Closed |
| U.S. Bank | Closed |
| PNC Bank | Closed |
| Truist Bank | Closed |
| TD Bank | Closed |
| Capital One | Closed |
| Citizens Bank | Closed |
| M&T Bank | Closed |
| Fifth Third Bank | Closed |
| KeyBank | Closed |
| Huntington Bank | Closed |
| Regions Bank | Closed |
| BMO Harris Bank | Closed |
| Union Bank | Closed |
| First Citizens Bank | Closed |
| Bank of the West | Closed |
| Zions Bank | Closed |
| Comerica Bank | Closed |
A bank holiday also means that there's no movement of funds between banks. So that means any pending transactions won't clear until after banks reopen. 
If you're not sure about your bank's Juneteenth policy, you can call a local branch to confirm. And you can check the Federal Reserve's list of bank holidays for other dates when your bank might be closed. 
In the meantime, you have other ways to manage your money on Juneteenth.
Compare Savings Options
Be sure to check out more savings accounts worth considering:
Tips to Access Your Account When the Bank Is Closed
When your bank is closed for a holiday, that means you won't be able to visit a branch. The drive-thru window is also closed.
You can, however, access your accounts in other ways. Depending on where you bank, your options might include online banking, mobile banking and ATMs. 
So what can you do with online or mobile banking? 
Again, it'll depend on the features and services your bank offers. But generally, you can use either one to:
Check account balances
Transfer funds between accounts
Schedule online bill payments
Set up or manage recurring deposits
Send money to friends and family
Open new checking or savings accounts
Deposit checks with mobile check deposit
Update your personal information
Set up or modify account alerts and notifications
View your statements and cleared checks
You might also be able to apply for loans or credit cards through online and mobile banking. The more features your bank offers, the less you might rely on visits to a branch.
If you're not enrolled in online or mobile banking yet, that's something your bank can help with. You'll need to create a user ID and a unique password or pin to access your accounts. 
Pro tip: Consider allowing an extra couple of days for processing when scheduling bill payments around Juneteenth or another bank holiday. 
You can't deposit cash with online and mobile banking. But that's something you could do at an ATM.
ATMs don't shut down for bank holidays. So you can visit an ATM near you to deposit or withdraw cash, transfer funds between accounts, check balances and pay bills. 
You're not limited to your bank's ATM either. You can use another bank's ATM to do basic things like check balances and withdraw cash.
Just keep in mind that the other bank might charge a fee for using its ATM. 
Are Bank Call Centers Open on Juneteenth?
Bank holidays can be inconvenient if you need to visit a branch. But what if you need customer support or help with suspected fraud?
It depends on the bank. But generally, if bank branches are closed then call centers and customer support usually shut down too. 
That means if you need to report a problem with your account or suspected fraud, you'll need to wait until the bank reopens. 
You may, however, be able to do something in the meantime. If your bank allows you to lock your debit cards, for example, you can log in to do that through online or mobile banking. 
And if your bank offers automated banking services, those should still be operational during a holiday. You can use phone banking to check balances, place a stop payment and transfer funds, among other things. 
What is Juneteenth?
Juneteenth, a combination of June and nineteenth, is a federal holiday commemorating the effective end of slavery in the United States. 
Specifically, Juneteenth marks the date that enslaved African Americans were liberated, over two and a half years after the Emancipation Proclamation. 
It became a federal holiday on June 17, 2021. As of June 2022, 24 states and the District of Columbia recognize Juneteenth as a state holiday.
Texas was actually the first state to make Juneteenth a public holiday. It became a federal holiday thanks to a resolution passed by Congress. 
Banks aren't required to close on federal holidays. But they typically do, so that means your bank is most likely closed on Juneteenth. 
Bank Holiday FAQs
Is the U.S. stock market closed on Juneteenth?
In 2022, Juneteenth was celebrated on a Monday. U.S. stock markets were closed in observance of the Juneteenth holiday. The New York Stock Exchange (NYSE) was shut down. And there was no Nasdaq trading on that day. 
Is the post office open on Juneteenth?
The U.S. Postal Service paused mail delivery services on Juneteenth in 2022, as the holiday was observed on a Monday. That's common when a federal holiday is celebrated on a weekday. 
Are schools closed on Juneteenth? 
When a federal holiday is celebrated on a weekday as Juneteenth was in 2022, schools and federal offices close. State government offices may still remain open on a federal holiday if the state doesn't recognize it as a public holiday. 
Will businesses be open on Juneteenth?
Even though banks may close on Juneteenth, other businesses can remain open. 
That means you can still use your debit card to make purchases online or in stores. Those transactions might take an extra day or two to process because of the holiday.