Buying a House With Friend or Family Member: A Bad Idea?
Compare the pros and cons of buying a home with a friend or family to see if this decision is a bad idea for your finances and closest relationships.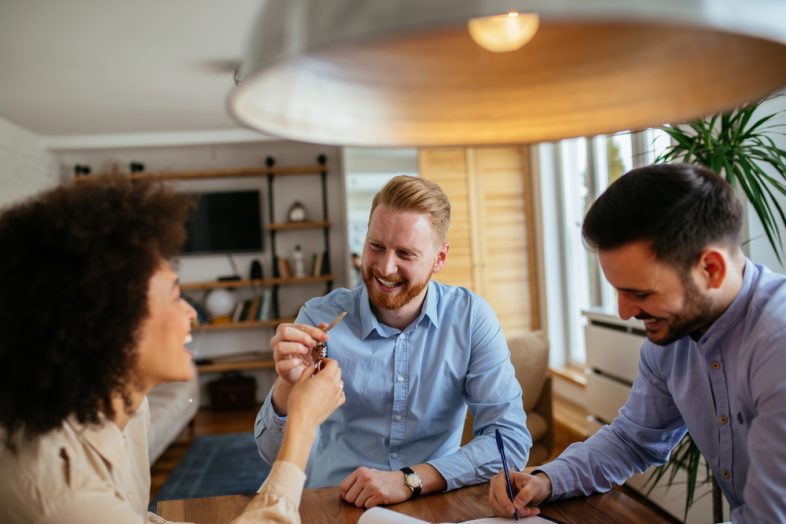 Saving your money can be a job in and of itself when you're trying to put away towards a particular goal. One goal that may be exceptionally difficult is homeownership.
Homeownership may seem like an unachievable financial goal, more so when you're trying to achieve it by yourself.
Usually, people buy a home with a spouse or partner, but there's no rule that says you must be in a relationship with someone to buy a property with them.
As noted in a recent study by Nationwide, about half of Metropolitan Statistical Areas (MSAs) have a positive ranking, which means that a downturn in housing in highly populated regions is highly unlikely over the next one to two years.
So, it's not uncommon to go into a home purchase with a friend or family member. However, the question then becomes: is it a good idea to join up on such a venture?
Learn about the pros and cons of this move before you and friend(s) or family commit to this financial goal.
---
Why Consider Buying with Friends or Family?
The reality is any two people can purchase a home together. You can buy a home with your child, sibling, parent, or another relative. And, moreover, even friends can go into a purchase together.
When two people plan to live together and share expenses, they might reason it's wiser to purchase instead of wasting money on rent, which offers no real stability.
Landlords and property managers can increase rental rates each year, yet renters get nothing new in return.
Buying, on the other hand, offers predictable monthly payments, making it easier to budget long-term.
While mortgage lenders will allow two people to apply for a home loan together, it's important you fully understand the pros and cons of this arrangement, as well as practical ways to protect yourself.
Pros of Buying a Home With a Friend or Family
So, what are the benefits of getting into a mortgage loan with a friend or a family member?
Enter the housing market sooner
The price to buy a home may be expensive, but studies show prices will only increase as time goes on.
According to the Health of Housing Markets Report 2018Q3 by Nationwide, the imbalance between supply and demand of homes has caused price increases in two-thirds of the country's 400 metropolitan areas over the past year.
Further discovered by the study, prices have been hiked up in two-thirds of the country's 400 metropolitan areas in the past year alone.