Banks Offer Assistance to Customers Affected by Coronavirus
Find out which banks are offering assistance and financial relief to customers who are affected by the coronavirus.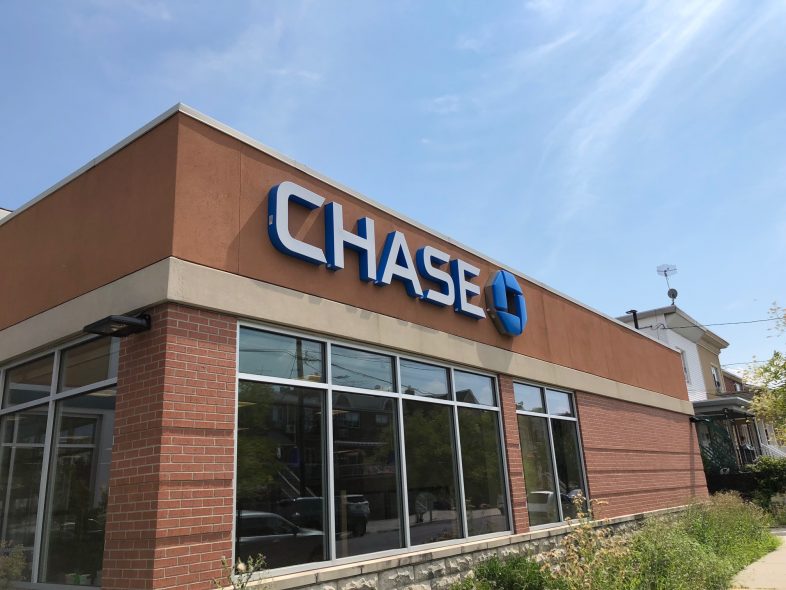 We aim to share the most up-to-date information as possible--still, please verify all details with your bank.
As the global coronavirus pandemic leads to severe disruption in the financial livelihood of most Americans, U.S. banks are providing various forms of assistance to help customers that are affected.
For the most part, banks are encouraging customers to contact them (be advised that there may be longer-than-usual wait times to speak with customer service) to see how your specific case can be handled. Some banks below have listed certain types of assistance or financial relief.
To avoid fraud and scams: It is best to call the phone numbers listed on debit cards, credit cards, and account statements.
Ally Bank
Effective as of 2020:
Excess withdrawal fees refunded
If you make more than 6 withdrawals or transfers per statement cycle from your savings or money market account, the excessive transaction fee
Deferred payments for auto financing
You can defer your payment. During this time, finance charges will accrue, but you won't be charged any late fees. Deferring payments also apply for new auto financing -- so the first payment isn't due for 90 days.
Deferred payments for mortgage payments
If you're facing financial hardship due to an interruption in your income, defer your Ally Home payments for up to 120 days. During this time, interest will accrue, but you won't be charged any late fees or have impacts to your credit.
Bank of America
Announced 2020:
Consumer and small business deposit accounts
Clients may request refunds on fees such as overdraft fees, non-sufficient funds fees, and monthly maintenance fees.
Consumer and small business credit cards & small business loans
Clients may request to defer payments in addition to refunds on late fees.
Mortgages, home equity loans, and auto loans
Clients may request to defer payments, with payments added to the end of the loan.
Capital One
In an online notice:
"We also understand that there may be instances where customers find themselves facing financial difficulties. Capital One is here to help, and we encourage customers who may be impacted or need assistance to reach out to discuss and find a solution for you."
Chase
Effective 2020:
Credit cards
You may be able to defer a payment on your personal or business credit card if you've been financially affected by COVID-19.
Mortgages and home equity loans
A payment assistance period is available to help you pause payments for 90 days. Afterward, you can extend the program for up to 12 months (set for 3-month intervals).
Auto loan and lease payments
If you experiencing financial hardship due to COVID-19, request payment assistance. For leases near end of their terms, you may be able to extend the lease term for up to 6 months.
Citibank
Effective as of 2020:
Retail banking customers
Clients can request waivers on safe deposit box fees, non-Citi ATM usage fees, monthly service fees, as well as penalty waiver for early Certificate of Deposit withdrawals.
Retail banking for small business
Clients can request waivers on monthly service fees and remote deposit capture fees, as well as penalty waivers for early Certificate of Deposit withdrawals.
Credit card customers
Customers can ask about the collection forbearance program.
Mortgage customers
Ask about existing hardship programs.
PNC Bank
In an online notice:
We're committed to helping you during this difficult time. Whether you are experiencing COVID-related hardship for the first time related to making a payment, or you've previously received hardship assistance and that plan is about to expire, we have a variety of programs that may be available to help you, depending on your specific situation.
PNC clients who encounter hardship as a result of coronavirus should call 1-888-762-2265 (7:00 a.m. to 10:00 p.m. ET Monday – Friday; 8:00 a.m. to 5:00 p.m. ET Saturday & Sunday) to discuss options.
TD Bank
In an online notice:
Depending on the type of account you have, we may be able to help by:
Waiving or refunding fees
Review options to delay payments and address repayments
Small business clients
You may submit a request for a deferment on a small business loan.
Small business deposit customers who experience financial hardship can reach out for assistance.
Truist (BB&T and SunTrust Bank)
Effective 2020:
Payment relief
Payment relief assistance provided for clients on consumer loans, personal credit cards, business credit cards, and business loans.
Mortgages
In addition to payment relief for mortgage programs, Truist is waiving some late fees and penalties, offering foreclosure relief, and working to provide other long-term mortgage solutions.
Small business
Talk to a banker about how you might be able to get some relief on your business loan or line of credit payments. 
U.S. Bank
As of 2020:
Personal banking clients
Savings withdrawal limits removed and excess withdrawal fees are suspended on savings and money market accounts.
Mortgage
Assistance programs may allow you to suspend payments for up to 180 days without late fees.
Small business
Through September 31, 2020, Zelle fees for business to receive payments from customers are waived.
Software fees and set-up costs for e-commerce solutions are waived through September 2020.
Wells Fargo
In an online notice:
"Wells Fargo is suspending residential property foreclosure sales, evictions and involuntary automobile repossessions.
The company also is offering fee waivers, payment deferrals and other expanded assistance for credit card, auto, mortgage, small business and personal lending customers who contact the company."