Coronavirus Guide to Navigating Your Finances in Uncertain Times
Take control of your personal finances amid a tough financial times caused by the coronavirus pandemic.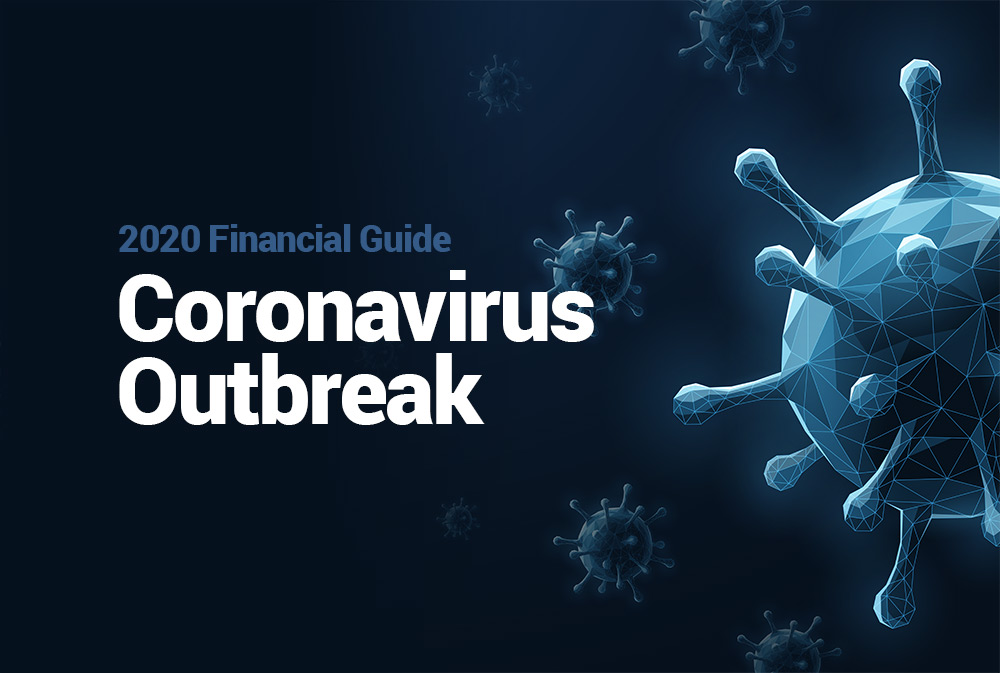 The global pandemic in the wake of COVID-19 has caused a great deal of financial hardship for most Americans. 
Travel has been canceled. Many businesses are closed. Income and jobs are not guaranteed.
Here are resources that can help address some of the major financial concerns at the moment -- empower yourself to control what you can when it comes to your money:
Latest News
Guide to receiving your stimulus relief check (up to $1,200)
Learn about the details for qualifying and collecting the stimulus relief check that is going out to American taxpayers. Factors include your income, filing status, and latest filed tax returns.
How to reach bank customer service (and avoid long hold times)
It's basically impossible to reach bank customer service by phone because everyone is trying to call at the same time. Here are the other methods to save you the trouble of waiting on hold for hours.
Increase 401(k) distribution and loan limits
While it isn't generally advised, Americans have more access to their 401(k) retirement funds in search of some extra financial relief.
New paid leave law for American workers
For American workers who don't get paid sick leave, a new law ensures that workers -- during the coronavirus pandemic -- get paid as they take off work for being sick, which is important in combating the spread of the virus.
Coronavirus financial scams to be wary of
Fraudsters are taking advantage of the panic and government-issued relief with different scams to cheat people out of their money -- when they need it most.
Taxes
IRS changes tax-filing deadlines in response to the coronavirus
The coronavirus pandemic hits amidst the busy tax-filing season. So, the IRS has announced changes that include a new tax-filing deadline and waived taxes and penalties.
Cancelled Travel Plans
Can credit cards help after travel has been restricted?
If you've already booked a trip many months in advance, you might encounter travel restrictions that prevent you from traveling as planned. Most likely, credit card trip cancellation insurance policies won't help. Rather, airlines and other travel agencies are waiving certain fees to change or cancel travel reservations.
Banking
Banks are offering financial relief such as waived fees
If you have financial difficulty related to COVID-19 events, your bank may provide assistance in various ways depending on your accounts.
How falling interest rates affect you
As the Federal Reserve drops rates to keep the economy from collapsing because of the impact of the coronavirus, you might be wondering how it affects your borrowing and savings.
Managing Loans and Debt
When mortgage rates fall, is it time to refinance?
The crashing economy is causing interest rates to drop and existing mortgage borrowers may see this as the time to refinance at a lower rate to save thousands of dollars over the course of a mortgage.
How to refinance a car loan with lower rates
As with mortgages, those with auto loans may look to refinance at a lower interest rate.
Student loan hardship programs: deferment vs. forbearance
If you're having trouble making payments toward student loans, look into financial hardship programs such as deferment or forbearance, allowing you to reduce or suspend monthly payments.
Income-driven repayment programs for student loans
If your income has been reduced significantly, maybe an income-driven repayment program will help you afford the monthly student loan payments -- without defaulting.
Investing
Should you be cautious of negative interest rates?
The possibility of negative interest rates can have a significant effect on the U.S. economy, including savings and loans.
How to prepare your investment portfolio for a recession
A recession can devastate an investment portfolio and many investors cannot handle the idea of major losses in their nest eggs. Learn how to ensure that your risk tolerance and asset allocation match your ability to withstand economic turmoil
Dollar-cost averaging: avoid timing the market
The stock market may be coming up on the news as the global economy reflects the current crisis. Here's a popular strategy for using it to your advantage.
Money Management
Steps to take if you've lost your job
Many businesses cannot support wages for employees as the coronavirus pandemic causes major shutdowns throughout the U.S. economy. If you've lost your job, consider these steps for financial relief.
Calculate how much you should have in your emergency fund
Such unexpected financial emergencies are why we stress the need for having an emergency fund. Figure out how much you should have saved in an emergency fund to be financially prepared.
Find the best method for budgeting your finances
You may need to budget now more than ever before. Choose a budgeting method that works for you to help you stretch your money for everything you need during these difficult times.
How to recession-proof your money 
See the steps that you should take to ensure that a recession does not shock your entire financial life.