Steps to Take If You've Lost Your Job Due to the Coronavirus Crisis
Learn what steps you should take if you've lost your job due to the coronavirus epidemic, including where to find financial relief.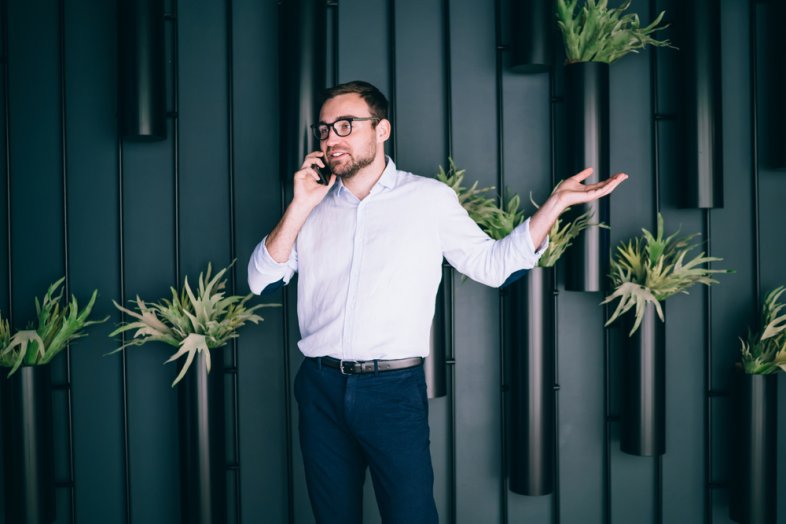 Since the coronavirus outbreak, more than 22 million Americans have filed for unemployment benefits—a number that's likely to increase. 
March had one of the largest weeks for unemployment filings since the 1980s.
And naturally, many people are on edge with regard to their financial health. But if you've never been without work, you might not know what to do. 
You can't predict how long the crisis will continue, or how long you'll be without a regular paycheck.
The good news:
Help is available to keep your head above water.
So, if you've lost your job or fear you might take these steps to protect your finances.
1. Apply for Unemployment Benefits
The first thing to do after losing your job is applying for unemployment benefits through your state's unemployment office. 
The recent government stimulus package increased unemployment benefits by $600 per week.
This is a temporary emergency increase that will continue through July 31, 2020.
Also, the government has opened up unemployment benefits to freelance workers, self-employed workers, gig workers, and independent contractors. 
Eligibility requirements for unemployment do vary by state. So contact your state unemployment office for more details and to see how you can apply.
2. Tap Your Emergency Savings
Even if you qualify for unemployment benefits, what you receive might not be enough. This is the perfect situation to tap into your emergency savings account. 
If you have cash in an online account, transfer funds to your offline bank for quicker, easier access. You'll want to keep some money in savings, if possible.
So, calculate how much extra you'll need for basic living expenses over the next two months, and only transfer this amount.
Compare Savings Options
Be sure to check out more savings accounts worth considering:
3. Look for Ways to Cut Back on Expenses
To stretch your emergency savings, go over your monthly expenses and look for ways to cut back.
You could be spending hundreds each month on nonessentials which include miscellaneous shopping, eating out, etc. 
Due to social distancing guidelines, you're probably going out less and spending less money on entertainment.
These measures add to your monthly savings, but go a step further.
For example, scale back your cable package, cancel a few subscription services, pause a gym membership, and take other steps to reduce how much you spend each month.
4. Talk to Your Mortgage Lender
Your house payment likely takes a big chunk of your monthly income.
And if you're not working, there's the fear of not being able to pay your mortgage—or rent. 
Even if you receive unemployment benefits and have an emergency savings, it might not be enough to float a house payment for the next two or three months. 
Fortunately:
Some mortgage lenders have hardship provisions in place to help struggling borrowers. Give your lender or servicer a call immediately and request a deferment.
This provision will temporarily suspend your home loan payment for a certain number of months. You won't have to make a payment during this time, but interest may continue to accrue.
Also, you can request deferment with an auto loan if you're unable to keep up with payments during these tough times.
5. Speak With Your Student Loan Provider
As part of the government relief plan, Federal student loan lenders will reduce interest on loans to 0% until further notice.
Along with this provision, you can contact your student loan provider and request a National Emergency Forbearance, which suspends monthly payments for the next several months. 
The government relief plan does not apply to private student loans. But you should contact your private lender anyway. They might offer a similar hardship provision.
6. Get in Touch With Your Bank
It might also be smart to stop any auto payments you have with your bank.
It's important that you continue to pay your bills.
But rather than have funds automatically drafted from your account, you should mail a check or manually initiate online payments. 
If you're dealing with cash flow issues, you don't have to worry about an auto payment overdrawing your account. This can result in costly overdraft fees.
Plus, stopping an autopay schedule allows you to prioritize expenses.
As a side note, if you're charged overdraft fees because of limited funds, contact your bank to see if they'll remove these fees as a courtesy.
You should also contact your bank if you can't make a credit card payment.
If you don't communicate with your bank and your payment becomes more than 30 days past due, your bank can report the lateness to the credit bureaus.
This negative mark can drive down your credit score.
7. Avoid Payday Loans
As tempting as it might be, you should avoid payday loans.
These loans are easy to get if you have no credit or a limited credit history. And you can typically get funds within 24 hours or one business day. 
The problem:
Payday loans are expensive with their high rates and fees. Rates vary. But a typical payday loan lender might charge $10 to $30 for every $100 borrowed. 
Plus, these loans are often due in full within two weeks.
And the reality is, if you're having cash flow problems, you might be unable to pay back the loan in a short amount of time. This can lead to additional fees.
If you need cash and you have good credit, a small personal loan from a bank may be an alternative. These offer longer repayment terms and lower rates. 
8. Communicate With Your Utility and Service Providers
If you can't pay a utility bill, don't ignore your creditors.
This will only make the problem worse. Instead, contact your power company, gas company, cable provider, mobile service provider, landlord, or insurance company to set up a payment arrangement or to get a due date extension. 
Communicating with your service providers will keep your accounts in good standing.
This could also alleviate late fees and collection calls.
9. Take Advantage of Community Programs
You can also check with your local Department of Community and Human Services for information on community programs or resources to help those impacted by the coronavirus crisis.
Resources vary by city and state but might include: 
renter and homeowner assistance programs
utility assistance
prescription drug assistance
car payment relief programs 
financial relief for small businesses, if you're self-employed
10. Look at Job Postings
If you fear being out of work for an extended period of time, look for ways to supplement your income. 
Although some employers are laying off during this difficult time, other companies are hiring because of the extra demand.
You might find part-time work with a warehouse, grocery store, restaurant, gas station, or as a delivery driver. 
Keep in mind, though, if you accept a part-time job while receiving unemployment benefits, this job could reduce or eliminate your benefits.
11. Be Flexible About New Opportunities
If you prefer to stay home as much as possible, search for work at home opportunities.
Check online job boards such as Indeed for remote jobs.
You might find opportunities for a data entry specialist, appointment scheduler, customer service representative, online tutor, help desk agent, or freelance writer. 
As a precaution, never pay to get a job.
Unless you're investing in a business opportunity, you don't have to pay anything to access a job listing.
12. Pay Attention to the News
Unfortunately, some people use this current crisis to take advantage of other people.
So you might stumble upon a coronavirus financial scam.
This includes scammers calling unsuspecting victims to offer fake loans and fake grants. And some scammers will even pose as fake charities.
Watching too much news can increase anxiety and stress levels. So you'll want to limit exposure.
Even so, stay in the loop. The news can bring attention to the latest scams. Plus, offer additional information on how to protect your money during the crisis.
13. Tap Your Retirement Account—As a Last Resort
If you're receiving unemployment benefits, you've tapped your savings, and you've talked to your creditors—yet it wasn't enough—look into using some of your retirement savings. 
Tapping this account can close gaps in your budget. But only tap your retirement account as a last resort, as this could impact your income later in life. 
The government stimulus package allows consumers to withdraw up to $100,000 from their retirement accounts without penalty.
So while an option when you need quick cash, only do so when absolutely necessary.
Final Word
Losing your job and having your income reduced can send you into a state of panic. And it's only natural to worry about taking care of your needs. 
The good news is that help and provisions are available to keep you afloat during these tough times.
Learn your options, come up with a plan, and then take action. This is the best way to take care of yourself as you wait for your finances to become more stable.