Where to Find Small Personal Loans
Find out where you can find small personal loans when you just need a little bit of extra money to get by. Compare your options from banks, credit unions, and online lenders to see which one offers the small-dollar personal loan that fits your needs.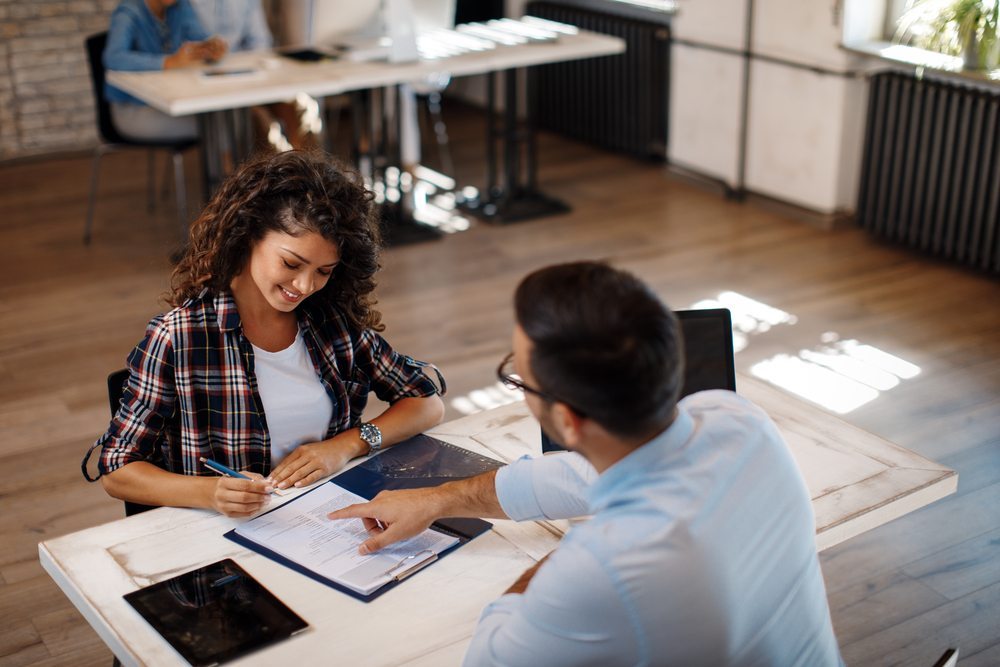 The typical personal loan will have a minimum borrowing amount -- meaning that's the smallest loan size available to you, even if it's more than you need.
You'll have to resist any temptation to spend the extra funds. Furthermore, you're paying interest on money that you're not using.
Nevertheless, there's a demand for personal loans with lower borrowing minimums, instead of predatory payday loans that can keep someone in debt for a long time.
It may be used for financial emergencies such as an unexpected car repair or an urgent medical expense.
Find out which lenders offer such small-dollar personal loans and tips that will increase your chances of getting approved for them:
Where to Find Small Personal Loans
While personal loans are widely available through online lenders, banks and credit unions, not all of them will have low minimums for personal loans.
Online lenders
Online lenders are a great place to search for small personal loans because many of them tend to have low minimum borrow amounts -- generally around $1,000.
These loans are usually available to applicants who reside in most states and you'll typically get a decision in minutes.
The interest rates for online lenders can vary greatly depending on your credit score, income, and expenses.
Plus, some lenders may take other factors into account when reviewing your loan application -- including your education, job history, and assets.
Loan terms range from 12 months to 72 months but we advise against using a longer term if it isn't necessary. The longer that you keep a balance, the more you'll pay in interest over the life of the loan.
Here are online lenders that have low minimum borrowing amounts:
Online Lenders With Small Personal Loans
Before you apply for a personal loan from an online lender, here's what you should know:
Many online lenders will allow you to check your rate or get "pre-approved" without a hard inquiry on your credit report
Watch for any origination or application fees
Loan disbursement often happens by the next business day, but can take up to 7 business days
Banks
Another obvious choice for small personal loans are banks -- the ones with branches in your neighborhood. This includes the big national banks and small community banks.
Many of the large U.S. banks provide personal loans and one of the best reasons to use them is that they have very high borrowing limits. However, that's not going to help your case here because you're seeking small loans.
Of the big banks, Bank of America, Chase, and Capital One do not offer personal loans of any kind.
Many banks have personal loans starting at $5,000, but some have lower minimums.
We've researched the top 20 banks in the country and found that these are the ones with the lowest borrowing minimums:
Big Banks With Small Personal Loans
When it comes to small, local banks, personal loan amounts vary greatly
But, they may be more likely to consider other factors when evaluating your loan application -- possibly increasing your chances of approval.
Often praised for being consumer-friendly, community banks may be more inclined to help you out.
What you should know:
Banks are likely to offer a rate discount for borrowers who also have a bank account
Again, be cautious of any sort of fees involved with the loan
Credit unions
Credit unions are one of the best places for personal loans because they are more likely to work with members to find something that works for them.
If you're looking for a small personal loan, credit unions tend to have lower borrowing limits. Some may even offer payday-loan alternatives that are extremely small-dollar loans.
We're not pointing out any specific credit unions here because most of them will only service a specific demographic.
To join a credit union, you must meet its membership criteria, which often include the place of residence, work, or worship.
Other criteria may include affiliation with specific groups, companies, or organizations. These are highly limiting factors that means many people are no eligible for membership.
To find the potential credit unions near you, the NCUA offers a tool to help you locate the options nearest you.
What to know:
You must meet certain eligibility requirements to become a member of a credit union
Different unsecured loan options are available for consideration
Interest rates may not be the lowest, but they won't be very high either
---
Watch Out With "No Prepayment Penalty"
Some online lenders charge a prepayment penalty, but most of them do not. This is a fee that is charged when you pay more than the agreed monthly payment.
Knowing this, you may think that you can make a big personal loan into a "small" personal loan by borrowing up to the minimum and pay off as much as the balance as possible as soon as possible. You just keep the amount that you truly intended to borrow.
For example, if a personal loan requires that you must apply for a minimum of $2,000, but you only need $1,000, just prepay the extra $1,000 toward the balance.
We must warn you, again, that this does come with the temptation to spend the extra funds on something that you don't really need. But, more importantly, you'd have to check with the lender to see how the excess payment will be distributed.
If the lender counts the prepayment toward your principal and not the interest, you are shortening the term of your loan and reducing the total interest paid.
If the lender counts the prepayment toward interest first, the total interest that you end up paying will not be much lower. You're still going to have the loan for the full term. This is not what you want.
Before thinking that "no prepayment penalty" is a great thing, check with your lender to see how prepayments are applied.
---
Avoid Payday Loans
It is vital to not confuse small personal loans with payday loans, which are notorious for being extremely predatory on people who need some cash in a pinch.
Payday loans are essentially personal loans on a much smaller scale. The loans can be $100 with terms of just a few weeks.
The biggest catch: interest rates can be absurdly high -- think 200%+ APR.
For many people, they can get one payday loan and take years to get rid of it. Take your time repaying it, you're likely to end up paying interest that is equal to multiple times the amount that was borrowed originally.
Acknowledging the dangers of payday loans, many states even have laws governing how payday lenders can operate in those states.
Some states, such as Georgia, New Jersey, and New York, prohibit such payday loan businesses altogether while others impose strict interest rate limits on them.
Unfortunately, payday lenders reign strong in 32 U.S. states. Therefore, we strongly advise against them if you're considering one.
---
Increase Your Chances of Approval
Small personal loans tend to be slightly easier to qualify for than bigger loans. That's because it represents a smaller risk to lenders if you default. However, it doesn't mean that you can slack on your application credentials.
Your credit score and income remain the major factors that affect your chances of getting approved for a small personal loan.
Here are some tips that will improve your chances of qualifying:
Raise your credit limits
Call your credit card companies and ask for a credit limit increase on your accounts. This can provide a slight boost to your credit score. (Note that some requests may require a hard credit inquiry -- retract the request if so.)
Check your rate without hurting your credit
Remember that many online lenders will allow you to view your rate before accepting the loan. This often means no impact on your credit. 
Check out our personal loan calculator to see how much a personal loan might cost you:
Clean up your credit report
Are there any errors on your credit file? Do you still have past credit lines that are hurting your credit (maybe they don't belong there)? Dispute or clear these discrepancies for a dramatic boost to your credit.