Best Egg Personal Loans 2023 Review
Learn all about personal loans from Best Egg and compare its interest rates, fees, borrowing limits, and restrictions to options from banks and other online lenders.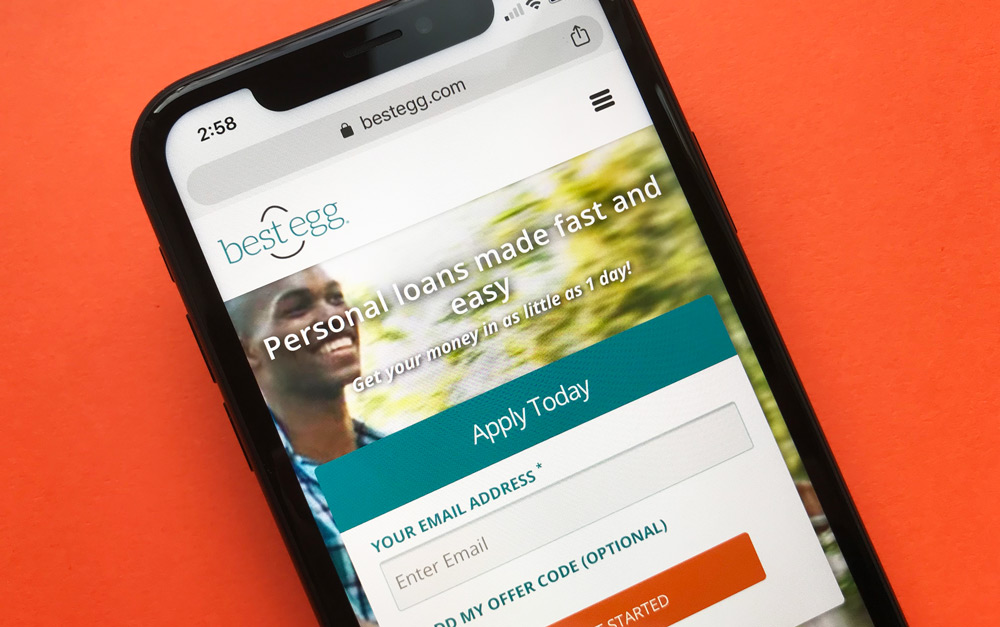 Best Egg Personal Loans
Best Egg is an online lending platform that offers personal loans to consumers.
It specializes in getting cash in your pocket quickly thanks to its easy-to-understand application process.
If you're in the market for a personal loan, in this review learn everything you should know about Best Egg's personal loans and compare it to popular competitors to find the best personal loan for you.
Best Egg Personal Loans Pros & Cons
Borrowing Amount Has a Wide Range
The first thing to know when looking for a personal loan is the amount of money that you need to borrow.
There's no point in applying for a loan if it won't be enough to meet your needs.
Best Egg offers an extremely wide range of loan amounts.
Generally, you can borrow any amount between $2,000 and $50,000, down to the dollar (the exact borrowing range varies based on your state of residence).
That makes it easy to get exactly the amount of money you need, no more or less.
To get the maximum borrowing amount of $50,000, Best Egg requires a minimum annual income of $150,000.
Once you've decided on how much you'd like to borrow, you'll have to decide how long you want to take to pay it back.
With Best Egg, you only have two options: terms of three or five years. The term you can choose depends on how much you borrow and the quality of your credit.
Shorter-term loans have higher monthly payments but charge less interest.
Longer-term loans have lower monthly payments but charge more interest.
You should choose the one that gives you a manageable monthly payment without dragging out the life of the loan. That will let you pay the least interest possible without taxing your budget too much.
Best Eggs offers a great range of borrowing amounts, but on the higher end, be prepared to show higher income in order to qualify.
As for the borrowing terms, it isn't too flexible -- though many online lenders offer the same terms.
Best Egg Personal Loan Calculator
Qualification Requirements
Best Egg does not have any posted minimum requirements that you must meet to be eligible for a loan.
Best Egg cares very much about proof that you can make the monthly payments on the loan you apply for.
A high credit score and high income will both help here. In fact, Best Egg states that you must have a credit score of 700 and an annual income of at least $100,000 to qualify for the lowest rates.
To prove that you can make the monthly payments, you'll have to offer proof of your income.
More importantly, you must show that you can pay your living expenses, current debts, and any new debts that you take on.
Fees
Best Egg does charge one fee that you need to be on the lookout for: an origination fee.
Origination fees are added on top of the amount that you borrow, increasing how much you owe right off the bat.
For example, if you borrow $20,000 and pay a 4% origination fee, your first bill will show a balance of $20,800, plus any accrued interest. Origination fees can significantly increase the total cost of a loan.
Depending on a variety of factors, your origination fee from Best Egg will be between 0.99% and 5.99%.
The good news is that in exchange for the fee, you get access to your loan very quickly.
You can receive a lending decision instantly and the money can arrive in your account as soon as the next day.
This makes Best Egg a great choice for people who need a quick influx of cash.
Check Your Interest Rate Without an Impact on Your Credit Score
One special feature that Best Egg offers is the ability to check the interest rate you'd pay without impacting your credit score.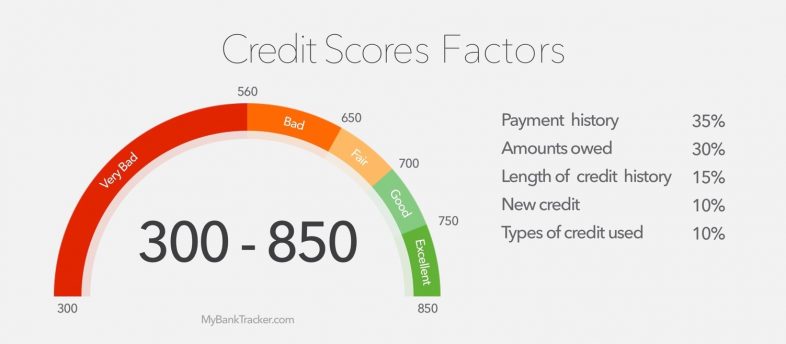 Many lenders won't be willing to give you an interest rate quote until after you've applied for the loan.
Unfortunately, each time you apply for a loan, your credit score drops by a few points. That can make it difficult to shop around as your credit score drops with each new rate check.
Best Egg avoids this by doing a soft pull on your credit report. This gives the company enough information to provide a quote without impacting your credit.
How to Get Approved for a Personal Loan
The first step towards getting approved for a personal loan is to apply for a personal loan.
When you apply for any loan, you'll have to provide a variety of personal information.
Your financial history is key information used to make a decision on your application.
Some of the information you'll be asked to provide may include:
Name
Address
Date of birth
Proof of identity, such as a driver's license
Social Security number
Annual income
Proof of income, such as bank statements or pay stubs
Verification of employment
Getting all of this information and supporting paperwork together can be daunting.
Despite that, it's very important to do it properly. When you apply for a loan, you want to leave lenders with as clear a picture of your financial life as possible.
If there are any missing or inaccurate details, it will affect your chances of getting a loan.
At best, it will slow down the process when you have to be contacted for clarification. In the worst case, your application will be denied.
How Does It Compare?
Best Egg isn't the only platform that offers personal loans. Take the time to find a lender that offers the best loan for your unique situation.
The interest rate of the loan is possibly the most important part. It affects your monthly payment and the loan's total cost. Look for the lowest rate possible.
Equally important are any fees charged on the loan. The lower the fees, the better.
Finally, make sure you can choose a term that works for you. Strike a balance between an affordable monthly payment and a low total loan cost.
Final Verdict
Best Egg is a good option for people who need cash fast, but its origination fees may sway you in the decision of other personal loan options.
If you don't have an incredibly urgent need for cash, consider the other options mentioned above -- many of which do not come with any fees that add to the total cost of the personal loan.
---
Improving Chances of Getting Approved
Before you apply for a loan, you should take some steps to improve your chances of getting approved for a loan. Follow these tips to maximize your chances.
Increase Your Credit Score
This is the most obvious suggestion, but the methods you need to use are much less obvious.
Your credit score is a representation of your trustworthiness when it comes to loans.
The better your credit score, the more likely you are to pay your debts. The lower it is, the more likely you are to default.
Credit scores are used widely among lenders and affect everything about your borrowing, from what loans you are eligible for to the interest rates you pay.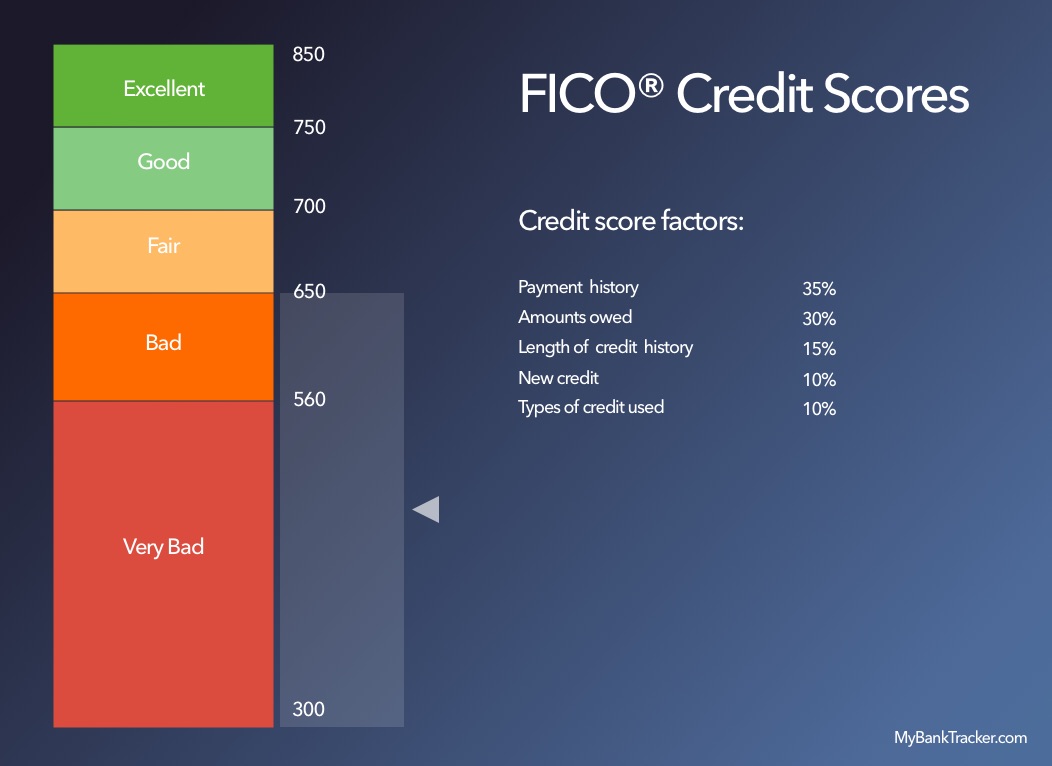 The best way to improve your credit score is also the slowest.
Make on-time payments on all your bills over the course of years. If you never miss a payment, your credit score will be fantastic.
The bad news is that people who need a personal loan rarely have the luxury of waiting years to improve their credit score.
One short-term trick for giving your score a bump is to reduce the amount you owe.
The more you owe, the harder it is for your pay your bills. That means lenders will be less willing to give you new loans.
Send extra payments to your existing loans if possible.
Also, avoid using your credit cards in the month leading up to your application. This will reduce the total amount you owe and give your score a boost.
Another thing to do is to avoid applying for new credit cards in the lead up to important loan applications.
Every time you apply for a new loan or line of credit, your score takes a small hit. Applying for lots of new loans can reduce your odds of approval by a lot.
Reduce Your Debt-to-Income Ratio
The other thing lenders look at when making a lending decision is your debt-to-income ratio.
You can calculate this ratio by dividing the amount you owe by your annual income. The lower this ratio, the better.
There are two strategies for reducing this ratio.
The first is to earn more money. You can do this by increasing your income at your main job by asking for a raise or working more hours.
You can also do this by finding a side job.
If you do choose to get a side job, make sure the income is documented. If you can't prove the source of income to a lender, they won't take it into account.
The better strategy is to pay down your existing loans. This will also increase your credit score.
That will give your chances of approval an even bigger boost.