Earnest Personal Loans 2023 Review
Learn about all about personal loans by Earnest, an online lender. Compare its interest rates, fees, borrowing limits, and application requirements to other personal loans offered by other banks and lenders. Find out how to increase your chances of approval depending on your credit score and income.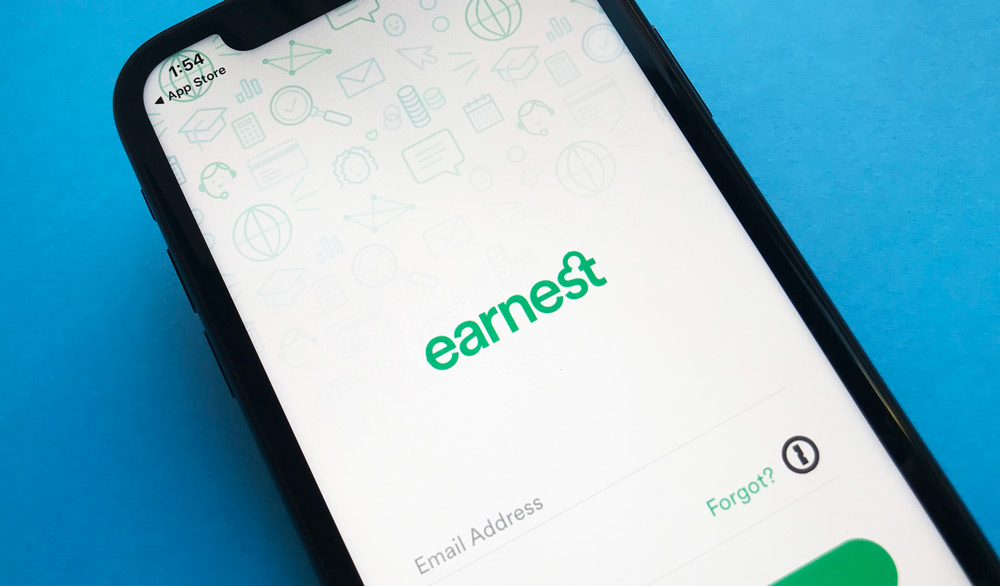 Earnest Personal Loans iPhone App
Personal loans can be used for all sorts of reasons. Whether you're refinancing other debts, paying for home improvement, or need help making ends meet, a personal loan can provide the needed influx of cash.
Earnest is an online lender that offers personal loans to consumers. It relies on a unique data analytics system to offer great rates to its customers.
If you're in the market for a personal loan, in this review learn everything you need to know about Earnest personal loans and compare it to its top competitors to find the best options for you.
Low Borrowing Minimum
The thing that makes personal loans so appealing is their flexibility. They can be used for any need, large or small, so finding a loan that fits your needs is important.
Earnest offers a wide range of loan amounts. You can borrow as little as $2,000 or as much as $50,000.
That should make it easy to get just the right amount for your situation.
It's one of the better options for people who are seeking small personal loans.
Once you've settled on the amount you want to borrow, you'll have to choose the loan's term. The term of a loan is how long it will take to pay the loan off.
Earnest Personal Loans Pros & Cons
Shorter terms tend to come with lower interest rates. Longer terms tend to come with higher interest rates.
Shorter terms have higher monthly payments while longer terms have lower payments.
You should strike a balance when choosing the term of your loan.
Longer term loans will cost more, in the end, so choose a term that results in a minimum payment you can handle, without raising the loan's total cost too much.
Finding the right balance will let you pay the least amount possible without spreading your budget too thin.
Earnest Personal Loan Calculator
Pay a Better Rate With Earnest's Effective Data Analysis
Earnest has an incredibly comprehensive application process, asking you for a lot of financial information.
The company looks at your savings pattern, ability to invest for the future, the history of your employment, and future earning potential when making a lending decision.
By taking all this information into account, Earnest can reduce its risk of losing money due to defaults. That lets the company charge lower rates to all its customers.
Fees and How Long It Takes to Get the Money
One of the biggest benefits of Earnest is that it charges no fees, hidden or otherwise.
All you have to worry about is the interest on your loan. You won't pay an origination fee or an early repayment fee.
When you apply for a loan it can take a few days for Earnest to offer a decision.
It will take a couple of days after that before you receive the money. That means people in need of quick cash might want to look elsewhere.
What You Need to Be Approved
Earnest posts a number of minimum requirements that you must meet to be eligible for a loan.
These requirements are:
Have a credit score of 660 or better
Have proof of consistent income
Have one of the following residency statuses: US citizen, 10-year green card or 2-year green card with Form I-797, have a TN, E, or O Visa, have an H1B or F1 Visa with a 1-7 or 24-month STEP OPT/EAD and your Visa will be valid through the life of your loan
Be at least 18 years of age
Live in the US, but not Alabama, Delaware, Kentucky, Nevada, Rhode Island, or a US territory
Additionally, you must be applying for a loan for one of the following reasons:
Credit card consolidation/refinancing
Home improvement
Wedding/honeymoon costs
Education at an unaccredited institution, such as culinary school or coding boot camp
Security deposit for an apartment
You may not take out a personal loan to start a business, purchase real estate, or pay college tuition.
If you meet this long list of requirements, you're eligible to receive a loan.
What You Need to Apply
Once you've decided to apply for a personal loan, whether it's from Earnest or another lender, you'll have to work towards getting the application approved.
The first step is, of course, applying for the loan. When you apply for a personal loan, you'll have to provide some information about yourself.
This information will be used by the lender to make a decision on whether to approve your application.
The information you'll be asked to provide will often include:
Name
Address
Date of birth
Proof of identity, such as a driver's license
Social Security number
Annual income
Proof of income, such as bank statements or pay stubs
Verification of employment
Though providing that much information and supporting paperwork may sound daunting, it's important to do.
Provide as much information as you can when you apply to avoid leaving the lender with questions.
That will give you the best chance of getting the loan.
In the best case, the lender might contact you for additional info, slowing down the process. At worst, your application could be denied.
The Competitors
Earnest is not the only company that offers personal loans. With so many options available, you should take the time to find the best option for you.
When you compare loans, take these factors into account:
Start by comparing the interest rates of the loans.
Higher rates mean higher monthly payments and a higher total cost for the loan.
Choose the lowest rate loan you can, all other things being equal.
Similarly, fees increase the cost of your loan so avoid loans that charge excessive fees. Many companies charge an origination fee as a percentage of the amount you borrow.
So, if you received a $10,000 loan with a 2% origination fee, your first bill would show a balance of $10,200, plus interest. The lower the fees on the loan, the better.
Finally, make sure that the lender offers the loan term that you want. Some lenders specialize in short-term loans for a few years while others offer only long-term loans.
Remember to strike a balance between a monthly payment that you can manage and a low total cost of the loan.
Is It Right for You?
A personal loan from Earnest is one of the best options. It offers one of the lowest APRs with a wide range for the borrowing amount.
However, because of the strict requirements to be approved for an Earnest loan, many people won't qualify.
The eligibility criteria are tough to meet for many people because the criteria are based on someone who is (for the most part) doing okay with their finances.
Oddly, these are the people that are not as likely to need a personal loan in the first place.
Furthermore, these personal loans take some time to disburse so it isn't the best for borrowers who need the funds urgently.
Improving your Chances of Getting Approved for a Personal Loan
There are a few things you can do to improve your chances of getting approved for a personal loan. Use these tips to have the best shot at approval.
Increase Your Credit Score
The first thing people think of when applying for a loan of any kind is their credit score.
Your credit score is a numerical representation of your financial trustworthiness.
The higher it is, the less a lender has to worry about you not paying your monthly bill.
Having a good credit score gives you access to loans that people with a worse score might not get. It gets you lower interest rates on the loans you qualify for.
Your credit score is calculated from five factors: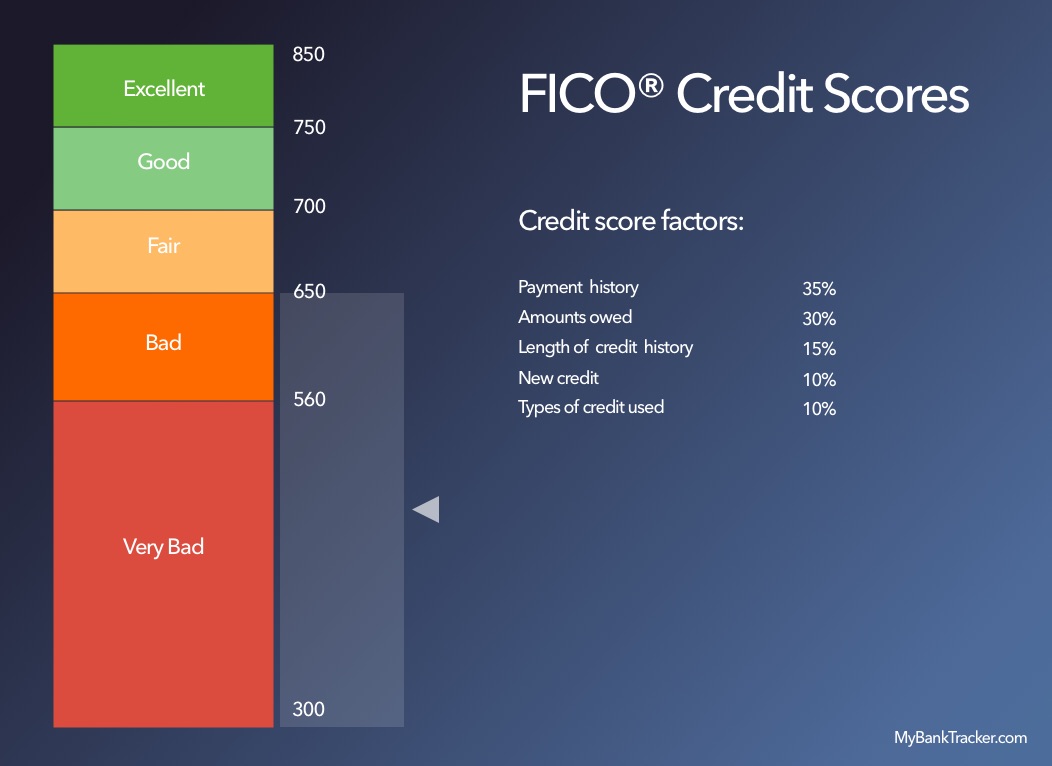 The best way to improve your credit score is to make on-time payments on your loans.
This process can take months or years, but if you're consistent, you'll have an excellent score.
Unfortunately, most people who need a personal loan don't have months or years to wait.
Thankfully, there are a few short-term tricks that can give your score a boost.
The first thing to do is to avoid applying for new credit cards or other loans in the months before you'll apply for your personal loan.
Each time you apply for a new loan, your credit score drops a few points. After a few months, the effect is reduced.
After two years, your score returns back to normal completely. Applying for a lot of loans in the time before you apply for a personal loan only hurts your chances.
The other thing to do is to pay down existing debts and to avoid using your credit card before applying.
Part of your score's calculation is the amount you currently owe. Reducing that amount can give your score a quick boost.
Reduce Your Debt-to-Income Ratio
Another thing that lenders look at is your debt-to-income ratio.
This is calculated by dividing the amount you owe by your total annual income. The lower this ratio is, the better.
There are two ways to reduce this ratio.
The first is to increase your income. You can do this by taking on a side job or working towards a raise at work.
If you do go the side job route, make sure you can document your income.
If you can't prove your side income to a lender, it will not help your chances.
The other option is to pay down your existing debts. This option is preferable because it will also give your credit score a boost.