When You Should Use Personal Loans for Home Improvement
Learn when you should use personal loans to fund your next home improvement project. See which lenders you should use for upcoming renovations and repairs.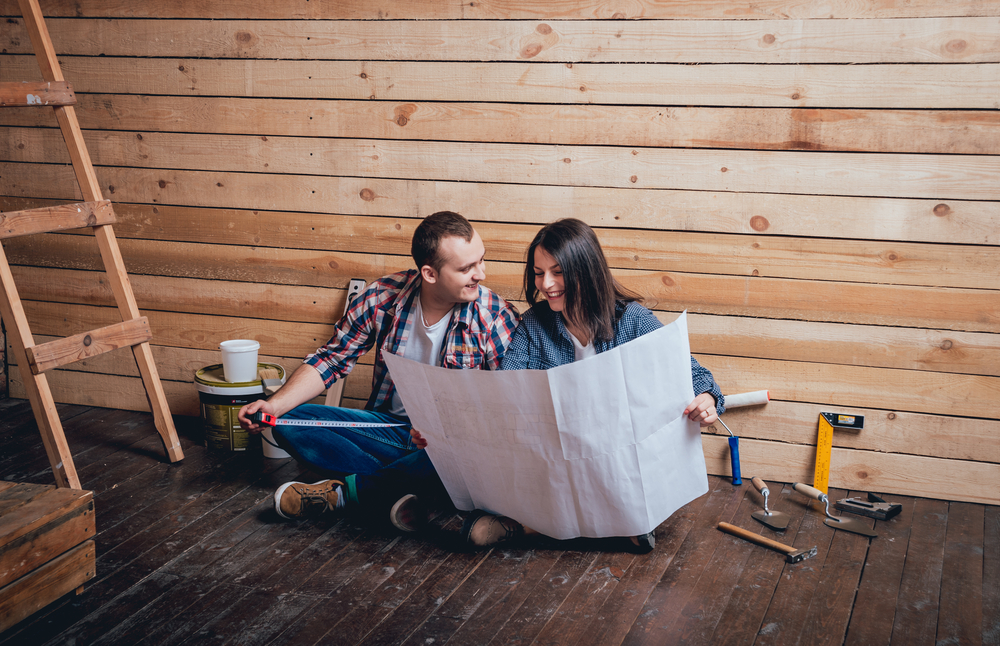 You achieved your dream of buying a house. At some point, you might want to start making some home improvements -- maybe it's getting new furniture or renovating the kitchen or master bathroom you've had your eye on since first touring the house. Or, there could just be a major repair that's needed.
Whether it's a project you want to tackle or need to tackle, you may not be able to afford it all at once because:
You still have mortgage payments
Credit cards may have low limits and high interest rates
You don't have enough equity for a home equity loan or HELOC, or you don't want to risk using your home as collateral for a secured loan (especially when you're still paying it off)
There's another option to help you fund your home improvement project, especially when a traditional home improvement loan isn't available: a personal loan to finance your budding home improvement project.
How Personal Loans Can Be Used for Home Improvement
For home improvement projects, the most common choice is to opt for a home improvement loan or a home equity loan. (Home equity lines of credit, or HELOCs, are also common.)
Home improvement loans do exactly what they say: it's money lent to a homeowner to pay for improvements on their house.
Say you want to install an in-ground swimming pool, build an addition on top of your garage, or make another remodel, but you can't afford the supplies or to hire someone to do it.
A home improvement loan can give you quick access to the funding you need. To get approved, you'll need to provide detailed plans of the project to your lender.
A home equity loan is similar. However, you're drawing from the equity in your home. To many people, it's worth it because the house will appreciate in value over time.
Why a Personal Loan Could Make More Sense
A personal loan is unsecured
That means it's not backed by any sort of collateral, unlike a home equity loan, where you're at risk of losing your house if you fail to pay back the loan.
Defaulting on a personal loan comes with its penalties, too, but there's much less at stake when borrowing from a personal lender than with an equity loan or additional mortgage.
Less financial burden
Costs for a home equity loan can add up. You'll need to pay home appraisal fees.
Plus, many lenders only grant loans no lower than $10,000, so you could be at risk borrowing more than you need.
Though it gives you longer to repay (up to 30 years, as a mortgage would) that means paying more in interest. A personal loan has few of these problems; you can borrow as much as you need, and a shorter repayment period lessens your financial impact in the long run.
More freedom
A personal loan can be used to finance anything you want. A home renovation is just one of the many reasons for a personal loan.
These loans won't have as stringent (or restrictive) requirements for what you can use the money for compared to other types of loans.
What You Need to Know About Personal Loans
Personal loans tend to offer more flexibility compared to most other loans, with regards to payment terms, interest rates, even the availability of your funds. Learn the basics about personal loans first:
Generous loan limits
You can typically borrow anywhere as low as $1,000, and as high as $100,000, for a personal loan.
After determining how much your home improvement project might set you back, you can then borrow accordingly without taking on too much debt.
Shorter repayment terms
A home equity loan, like a mortgage, gives you longer to repay it. You might think that's a good thing, but it's not, since it means you'll end up paying more interest over time.
A personal loan has terms similar to an auto loan, from about 12 to 60 months.
Borrow as much as you need, and with a low, fixed interest rate (another benefit to personal loans), you'll get the loan paid off quickly without giving interest a chance to compound out of control.
Personal Loan Calculator
Funds are available immediately
Once you're approved (which can take a matter of just a few hours), you'll have access to your personal funds within a few days.
And when a busted pipe has flooded your entire downstairs and you needed those funds yesterday, the quick turnover of money for a personal loan can be nothing short of a lifesaver.
A few things to keep in mind with personal loans:
You'll need good credit and low debt
A very good credit score of 700 or above increases your chances of approval for most loans, but it's not just your FICO score that counts.
You'll need to demonstrate a positive reputation of borrowing and repaying to get that personal loan -- at least a few years of revolving credit with few late payments and no that's delinquent or in collections.
As for your income, lenders don't care so much about how much you earn as they do the amount of debt you have in relation to your income. Also called a debt-to-income ratio, try to keep your active debt no higher than 40 percent of your take-home pay.
Interest rates can creep high
Even with a competitive credit score, remember that interest rates on a personal loan can climb to the higher side, especially if it's an unsecured loan with no collateral to back it up.
However, the silver lining behind that is that the bank/lender can't seize what you haven't put up as security, like your house.
Beware of fees
Some personal lenders may levy origination fees and other surcharges that may increase your loan balance.
These can be anywhere from 1 to 6 percent of your total, so be careful -- a 6 percent fee on top of a $20,000 personal loan can mean paying an extra $1,200 you didn't expect.
Where to Find Personal Loans
Unscrupulous, shady lenders lurking around every corner are out there, so select your lender carefully.
Thankfully, there are plenty of lenders to choose a personal loan from.
Most major and small-name banks offer personal loans, as do credit unions, where member loyalty is rewarded with lower fees and more amenable terms.
Peer-to-peer and online marketplace lenders are another option for finding a personal loan with fewer frills.
Santander Bank, Upstart, and Lending Club are a few of the popular places you can turn to for personal loans:
What You Need to Get Approved for that Personal Loan
There's a saying that preparation is the first step to personal loan approval. Okay, we just made that up now, but it's true: the more information you provide in the application process, the better your chances of getting approved -- and getting approved more quickly.
Here's a checklist of what you'll need on hand:
Name
Address
Date of birth
Proof of identity, such as a driver's license
Social Security number
Annual income
Proof of income, such as bank statements or pay stubs
Verification of employment
Monthly expenses, such as mortgage statements
How to Increase Your Chances of Approval
Applying for loans without having your credit in order is like taking a big exam without studying.
You might pass the test or get approved for the loan, but you reduce your chances and take away your own responsibility for the outcome.
It could also mean getting the loan, but with less agreeable conditions than you'd hoped for.
So, make your first priority keeping your credit in good shape.
Pay your bills on time, in full, by their due dates. Not just your credit-based accounts, like your credit cards, mortgage or car loan, but all your revolving and installment expenses.
It'll reflect positively on your credit history, which a lender will see as proof when reviewing your credit report.
Avoid overspending on credit cards, which can decrease your debt-to-credit ratio and increase your risk of going into debt, two surefire credit killers.
Conclusion
A home improvement project may be something you've wanted for some time -- or it could be something you need to do where time can't be wasted.
A home improvement loan can help finance whatever renovation, remodel or repair you have in mind, but a personal loan can get the job done better.
Look at a personal loan like getting the right tools for the job. Not only will your house look better and be in better shape, your finances will, too.