Can Credit Cards Help You With Trips Cancelled Due to Coronavirus?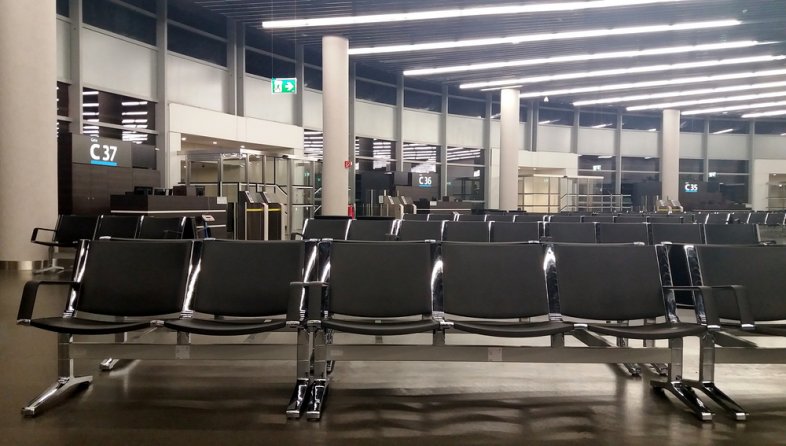 Ongoing: The below details were last updated on March 13, 2020 5 p.m. Eastern Time. Please contact and verify the most up-to-date information with your respective credit card companies and travel agencies before making any decisions.
The coronavirus pandemic has altered travel plans for many people around the world, to say the least.
Trips may be canceled or interrupted and that could leave you with questions as to how you can be made whole when you may have spent thousands of dollars on travel that you've planned for months in advance.
Can Credit Card Trip Cancellation or Trip Interruption Insurance Help?
The reality is:
The standard trip cancellation or trip interruption insurance most likely will not cover the newly-imposed travel restrictions nor does it cover a trip that you want to avoid due to the coronavirus pandemic.
Typically, trip insurance will cover:
Accidental bodily injury, sickness, or loss of life of you, a traveling companion, or immediate family member
Severe weather that prevents you from starting or continuing on a trip
Terrorist incidents
Jury duty or court subpoena, if neither can be postponed or waived
Uninhabitable lodging accommodations at the destination of the trip
Now, remember that this is a constantly-changing situation -- credit card issuers may consider changes to their policies to help those affected. Many card issuers are willing to work with customers on a case-by-case basis.
So, your best approach is to contact your card issuer (call the phone number on the back of your credit card).
Additionally, speak to the airline, hotel, and other travel agencies to discuss options that are available. Many airlines and hotels are waiving fees to change or cancel upcoming flights, bookings, and other prepaid travel reservations.
Here are the travel-related policies from major credit card issuers and the largest airlines and hotel groups:
Major U.S. Airlines COVID-19 Change-Fee Policies
American Airlines
Eligible flights can be changed one time without fees. 
Eligibility varies based on:
Departure and destinations
When the flight was bought
Scheduled travel dates
Rebooked flights must be made and scheduled for specified time periods. While the change fee is waived, you may still owe any difference in ticket price when the flight is re-booked.
Be sure to review the latest American Airlines travel alerts for information on changing your flight.
Delta Airlines
There are no change fees (one-time) for certain customers based on these three categories:
Travel in March or April 2020
Travel purchased in March 2020
Travel in Restricted Areas
While the change fee is waived, you may still owe any difference in ticket price when the flight is re-booked.
Be sure to review the latest Delta Airlines travel advisories for information on changing your flight.
For customers with travel on or after May 1, 2020 and do not qualify for the above waivers, there are no fee waivers at the moment. Delta is asking customers to refrain from contacting customer service unless you travel within the next 72 hours.
Southwest Airlines
Directly from Southwest:
"Southwest Airlines never charges Customers a fee to change or cancel their flight.
If a Customer's plans change, or they decide they no longer want to travel, the funds used to pay for their flight can be applied to future travel – as long as they cancel their flight at least 10 minutes prior to the scheduled departure.
The funds are valid for future travel up to one year from the original purchase date and must be used by the individual named on the ticket."
United Airlines
All domestic and international tickets issued on or before March 2, 2020 with original travel dates of March 9, 2020 through April 30, 2020. 
New tickets must be reissued on/before December 31, 2020 or 12 months from original ticket date (whichever is earlier). Rebooked travel must begin withing 12 months from the original ticket issue date.
Be sure to review the latest United Airlines travel notices for information on changing your flight.
New flights booked between March 3, 2020 and March 31, 2020 will have waived change fees over the next 12 months.